… because love stories with animals are even cuddlier!
There are so many times when audiobooks are awesome. One of them is a nice long walk with your favorite dog-shaped buddy.
Check out my recommendations for audiobooks I loved that feature dogs as a central part of their story.
It's a colorful mix from romantic comedy to angst to paranormal, so you have a doggy option for every mood.
**The marked book links and covers on this page are Amazon affiliate links. If you use them to purchase something, I receive a small fee at no additional cost for you. Thank you for supporting my blog! **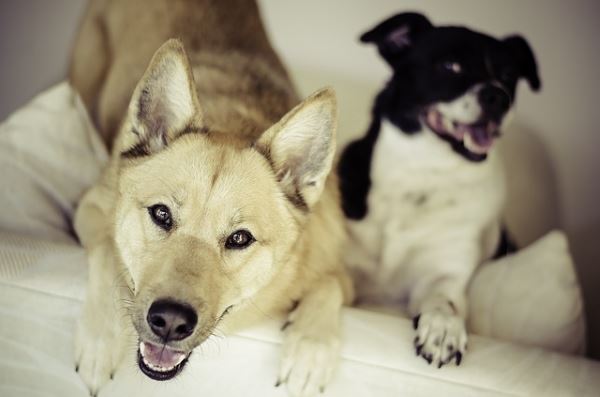 The Knocked Up Plan
written by Lauren Blakely, narrated by Sebastian York and Andi Arndt
Dogs: Ruby and Romeo, two middle-sized dogs
This is the perfect feel-good romantic comedy for dog lovers! This adorable rom-com about two "sexperts"/relationship coaches also features Ruby and Romeo, their dogs, who have some amazing comedic timing. I'm pretty sure every dog owner knows that situation when your dog joins your twosome moment at the most unfortunate time 😀
Free with the Audible Romance Package: Add it to your library**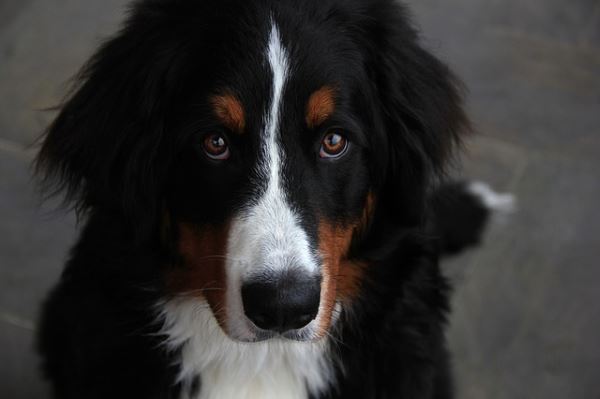 The Foxe & The Hound
written by R. S. Grey, narrated by Luci Christian and Joe Arden
Dog: Mouse, a Bernese Mountain Dog mix
In this cute enemies-to-lovers romantic comedy, it's the adorable Bernese Mountain Dog who keeps bringing Madeleine and the grumpy vet together. The story is very warm and I loved how the animals had such a huge part.
Free with the Audible Romance Package: Add it to your library**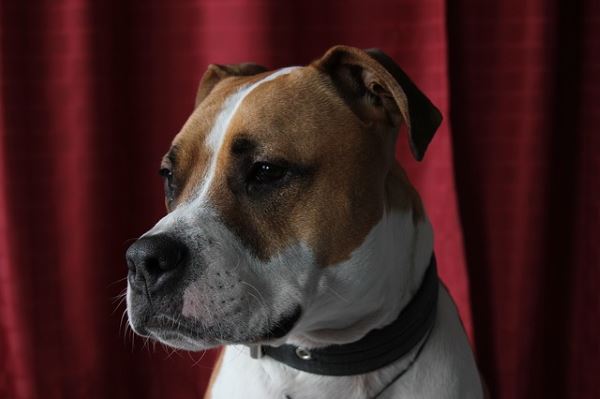 The Play by Karina Halle
written by Karina Halle, narrated by Antony Ferguson and Jillian Macie
Dogs: Lionel, a Pitbull, and Emily
I could write so much about this book. It has so much depth, so many layers. I'm sure Kayla isn't everyone's type but I loved her. She's a unique, interesting and likable character even though she claims to hate everyone. And Lachlan… I'm weary of the broody types, but Lachlan… He makes sense. He's so real and so good and he tries so hard. And on top of that, he rescues dogs and runs a charity for them.
This book is a bit of a tearjerker at times. But it's so worth it. It will also last you for many a long walk with it's 17h!
Trigger Warning (I know this is a trigger for many of you, but it's also a bit of a spoiler)
Spoiler
Kayla's mom dies, her mom was her biggest reason not to follow Lachlan.
[collapse]
Free with the Audible Romance Package: Add it to your library**
Storm Warrior (The Grim series)
written by Dani Harper, narrated by Justine Eyre
Dogs: A huge black dog resembling a Mastiff, and Fred
This is one of those hidden gems in Kindle Unlimited. I love this series. It's unique, creative, steamy, suspenseful, and also good for a laugh or two.
A vet is saved by a big black dog. She saves his life in return. But the next day, the dog is gone. Replaced by a naked guy who claims to be a Celtic warrior. What a twist on a Romance featuring dogs, don't you think?
Free with Kindle Unlimited: Add it to your library**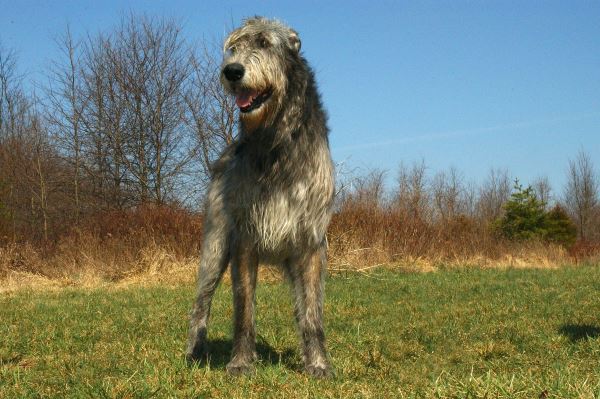 Running into Love
written by Aurora Rose Reynolds, narrated by Carly Robins and Alexander Cendese
Dog: Muffin, an Irish Wolfhound
This is your perfect pick when you feel like a sweet, drama-free love story between two normal, adult people. And "normal" most certainly doesn't mean boring! I was hooked instantly. Fawn, our very neurotic heroine, literally runs into the perfect romance hero, Levi, in an adorable meet-cute. While Muffin makes sure that she just can't stay away.
Free with Kindle Unlimited: Add it to your library**
A new Leash on Love
written by Debbie Burns, narrated by Stina Nielsen
Dog: Sledge, a German Shepherd
For the last stop on our list of audiobooks with dogs, we'll go straight to the source: Megan actually runs an animal shelter! So be prepared for many, many pets to love.
This is such a wonderful romance between a divorced man and a much younger woman. Megan is so incredibly likable and I was really rooting for Craig who deserved a second chance at love. Not to mention my hopes for Sledge to find a good and stable forever-home.
Free with the Audible Romance Package: Add it to your library**
I hope you'll get to enjoy many beautiful Spring walks with your lovely dogs and wonderful audiobooks in your ear!
And you may have noticed that all the audiobooks mentioned above are free with an audiobook subscription. If you want to know more about those, read my posts on what Kindle Unlimited and the Audible Romance Package can offer us avid listeners.
Happy listening!