For me, there are two aspects to judging the best audiobook narrators. Firstly, there's, of course, the voice itself. How pleasant it is to me. And secondly, and at least as important, is the narrator's skill at performing an audiobook.
Because most of us don't actually want a book simply read to us. We want it to be performed!
Clearly distinguishable voices for different characters, good timing, intonations that make sense, and the ability to transport emotions that bring the story's protagonists to life and make their motivations understandable.
All of these things together help us be immersed in the story, entirely captivated by the narrator. And that's why a good voice actor can improve a mediocre story so much. What I might not feel when reading the story with my eyes is put into a different context when the voice actor fills the characters with life.
All of a sudden, some silly action by a protagonist won't seem all that silly anymore because, thanks to the emotional narration, I empathize and can understand why the protagonist was upset and distraught.
**The marked links and book covers on this page are affiliate links. If you use them to purchase something, I earn a fee at no additional cost for you. Disclosure**
My Favorite Narrators
I've noticed, for me to really fall in love with an audiobook, I need this perfect mix of story and narrator. The secret ingredient is the perfect casting! When the book and the performer lift each other up and the audiobook becomes so much more.
And while I could probably write an almost endless list of the best audiobook narrators, these three stand out in a special way and deserve more attention.
Angela Rysk
Angela Rysk was absolutely incredible as Sam from The Imp series by Debra Dunbar**. She has such a unique voice with these ridiculously sexy male voices and perfect delivery. I love listening to her, and I wish she'd have more audiobooks out. In the meantime, I'm listening to my Imp series over and over and over again!
John Lane
John Lane as Lauren Rowe's Ball Peen Hammer** is… JUST… SO… GOOD! He's ridiculously perfect in this role. And it blows my mind how a man with such a deep voice can do perfect female voices like that.
I plan to listen to the Blood Bond Saga** soon. Funny story, I recently wondered if there were Pete Steele inspired Romance novels. And when I thought about it some more, I decided that John Lane would actually be a pretty good choice for a Pete Steele-ish vampire. Who knows, maybe the Blood Bond Saga will be exactly what I was looking for!
Joel Leslie
Salt Magic Skin Magic by Lee Welch** introduced me to Joel Leslie. Such a perfect cast! I have since then listened to a so many M/M Romance books narrated by Joel Leslie, and he's incredible. He has this unbelievable range of accents. It just blows my mind! Not to mention his absolutely lovely voice.
This post is part of the Bookish Blog Hop. So, let's hear who the best audiobook narrators are for Jo and Leslie.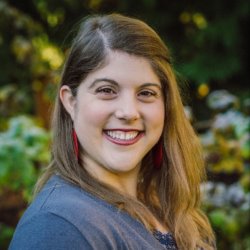 I don't really listen to audiobooks very much–mostly because I'm a visual person, and I tend to lose track of where the story has been if I'm just hearing it!
That being said, I've had at least two notable audiobook experiences that I wanted to mention!
The first was my first introduction to David Baldacci's novels: I listened to the first sixteen chapters of the book Simple Genius–the third book in the "King and Maxwell" series–narrated by Scott Brick, and I found it so enthralling that when the long car trip (three hours total) was over, I immediately wanted to go to the library and check out the book, so I could read it for myself!
The second one was when I discovered that Jim Butcher's Dresden Files series was narrated by an actor I quite enjoyed–James Marsters. I had read the first three books in the series already, so rather than wait around to get the fourth book, Summer Knight, from the library, I looked up the audiobook and listened to that instead. It was magnificent! Marsters really became Harry Dresden in my head–so much that I actually wished he would have portrayed him on TV! In fact, he is now who I picture in the role when I'm reading those books.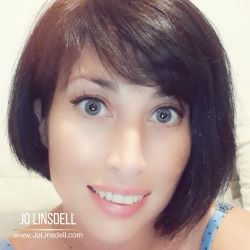 I've not listened to a huge number of audiobooks and so don't have much for comparison. From those I have listened to, it's very clear that the narration can make or break the book though.
I'm currently listening to 32 Calibar by Donald McGibeny which is narrated by Dawn Larsen. So far I'm really enjoying it. She's done a great job and I'll definitely be on the lookout for more books narrated by her.
Another I really liked was A Reflection of Evil: A Sherlock Holmes Mystery by William Todd which is narrated by Ben Werling.
Thank you, book bloggers! And I second James Marsters. I had a great time listening to The Dresden Files!
And I hope one or the other of you readers feels compelled to share your own list of the best audiobook narrators. I'm always looking to discover new voices 🙂
All about Audiobooks
/