I think I have some really cool audiobook recommendations for you in August! These audiobooks have all just come out and it turns out that we have a bit of a health theme this month. Many of these books have physical and mental health themes that resonated with me.
And this month, I have the full range for you from Romantic Suspense to super funny Romantic Comedy!
You can read my audiobook recommendations below or listen to me chat about the books and play some hand-picked, exclusive excerpts in my podcast:
**The marked links and book covers on this page are affiliate links. If you use them to purchase something, I earn a fee at no additional cost for you. Disclosure**
The Best Audiobooks in August 2021
What If You & Me
Roni Loren (Author), Desiree Ketchum (Narrator)
Get the Audible book**
The cover of What If You & Me didn't make me think I'd find a sweet and sexy Romance behind it. But, is it ever! This is a wonderful neighbors to lovers story with a tiny bit of suspense and a fantastic narration by Desiree Ketchum. Both protagonists struggle with mental health and I loved how it was represented here. Andi has anxiety and PTSD, Hill has depressions after losing part of his leg. The effects of this on their lives felt very real, and they still get to be 3-dimensional people who are so much more than their diagnosis. Heartwrenching, captivating, and witty!
Isn't It Bromantic?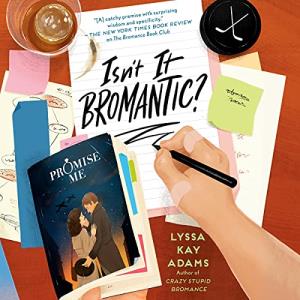 Lyssa Kay Adams (Author), Andrew Eiden (Narrator)
Get the Audible book**
Vlad and Elena's story is my new favorite in the Bromance Book Club series! The two have been in a marriage of convenience for 6 years and were childhood friends in their little Russian hometown. Now they don't really keep in touch anymore, something Vlad desperately wants to change (with the help of Romance novels, of course). Both characters are so, so lovable and Andrew Eiden's narration was perfection, as always! Funny, adorable, and emotional!
While We Were Dating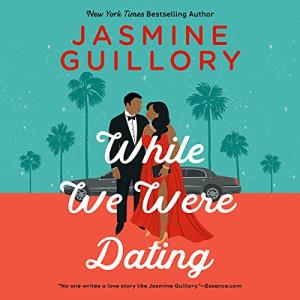 Jasmine Guillory (Author), Janina Edwards (Narrator)
Get the Audible book**
This was my first Jasmine Guillory book and it was… so damn beautiful! This book also has a mental health theme. Anna is a movie star and deals with anxiety. She meets Ben when they are working on an ad campaign together. Ben has dealt with depression. I absolutely loved how Anna and Ben talked, opened up to one another, became friends (with benefits)… And the narration really brought out their vulnerabilities. Romantic, tender, and emotional!
Heartless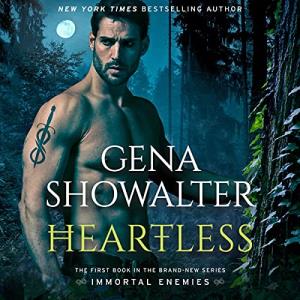 Gena Showalter (Author), Adam Gold (Narrator)
Get the Audible book**
Do you often fall for the villain? In Heartless, you absolutely can't help but fall him! The unhinged fae king and the gamer girl make such a crazy and unlikely pair. But it's perfection! I loved Cookie and how she made her way in the fae world, with solid skills and awareness of her limitations. Kaysar is a morally grey character who thinks his attraction to Cookie is just physical. Oh, is he in for a surprise! The narration was wonderful. The book never takes itself too seriously and I'm looking forward to continuing the new Immortal Enemies series. Insanely captivating, exciting, and dramatic!
So We Meet Again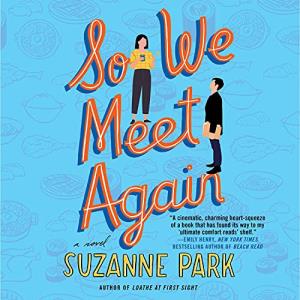 Suzanne Park (Author), Jackie Chung (Narrator)
Get the Audible book**
So We Meet Again is such a fun Enemies to Lovers Romantic Comedy! Jess lost her high-profile Wallstreet job she was so proud of and moved back home where she resurrects her old YouTube cooking channel that she started in college. Her mom crashes a live stream and the two together are so hilarious, I wish this was real! The entire family was so wonderful, so loving and caring. It absolutely cracked me up! Jess' relationship with Daniel was not quite as loving or caring. They used to be rivals in school. But since they are both back home, they try to build up a friendship. Hilariously funny, heartwarming, and captivating!
Monkey Around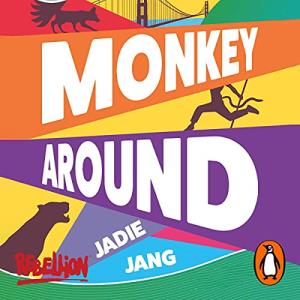 Jadie Jang (Author), Michelle Schechter (Narrator)
Get the Audible book**
Monkey Around is a really cool new Urban Fantasy and for me one of the best audiobooks 2021! Maya is a monkey shifter with some very special abilities. She can shift into anything and she can create illusions with her hair. And Maya is a real trickster! And obviously, her abilities come in handy for that. Michelle Schechter brought out Maya's humor and playfulness so well in the narration! I had such a great time listening to this book. Maya doesn't take herself seriously at all and she enjoys messing with people a bit. But she doesn't joke when it comes to her work for the supernatural community. And when shifters are murdered, she tries her very best to solve the case. I'm looking forward to more books about Maya! Exciting, unique, and funny!
Save Me If You Can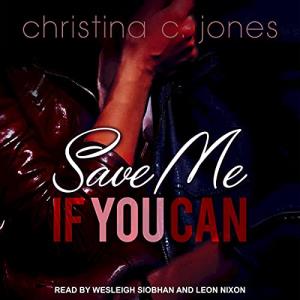 Christina C. Jones (Author), Leon Nixon (Narrator), Wesleigh Siobhan (Narrator)
Get the Audible book in a deal**
I'm a huge fan of Christina C. Jones and while I'm usually too much of a wimp to listen to Romantic Suspense, I simply had to in this case. And I have no regrets! Save Me If You Can is the conclusion to the If You Can series about a very badass group of people who are trying to bring down two evil men. The characters completely drew me in. They are all fascinating and intriguing and complex. They all have their strengths and weaknesses and I just couldn't get enough of it! We have two couples in this trilogy who find their HEA and the third book is the finale to the overarching Mystery plot. It definitely has to be read in order, so start with Catch Me If You Can. Captivating, intriguing, and sexy!
What the Hex
Alexis Daria (Author), Jacqueline Grace Lopez (Narrator)
Listen for free with Audible Plus**
What The Hex by is a super fun Paranormal Romance novella about a fashion designer witch and the guy she hates because he was always better at everything than her when they were kids. She knows how to hold a grudge! And also… they're in a closet together and that was NOT his hand 😀 And also… one bed! This is a quick listen by the author of one of my favorite books of 2020 (You Had Me At Hola) – and one of my most anticipated books of 2021 (A Lot Like Adios). Jacqueline Grace Lopez did such a lovely job with the different voices and really set the mood. Fast-paced, romantic, and sexy!
Related article: How to make Audible worth it!
Have We Met?
Camille Baker (Author), Sisi Aisha Johnson (Narrator)
Listen for free with Kindle Unlimited**
Have We Met is a sweet, feel-good Rom-Com/Women's Fiction novel about finding love and healing from grief. I loved all the friends and family and how diverse the characters are, in particular the relationship between Corinne and her brother who is deaf. Sisi Aisha Johnson has a wonderful voice and I hope she will do more Romance audiobooks in the future! This audiobook is included in Kindle Unlimited so you can listen to it for free with a subscription. Heartwarming, emotional, and very inclusive!
Related article: How to listen to Kindle Unlimited Audiobooks
Backlist Recommendation
There are so many lovely backlist books out there and I want to recommend two to you that I have listened to recently.
The Love Study and The Hate Project by Kris Ripper
The Love Study and the second book in the series, The Hate Project, are two super fun LGBT Romantic Comedies about a group of friends in their 30s. The Love Study is about Declan who is ready to start dating again and ends up on Sydney's YouTube Show! Sydney is non-binary and wants to talk to Declan about queer dating on his advice show, Spinster Uncle. The second book is about Jack and Oscar who hook up even though they kind of hate each other (they think). Both of these books also have a mental health theme and the third book in the series (which will be about Mason) is set to be released later this year.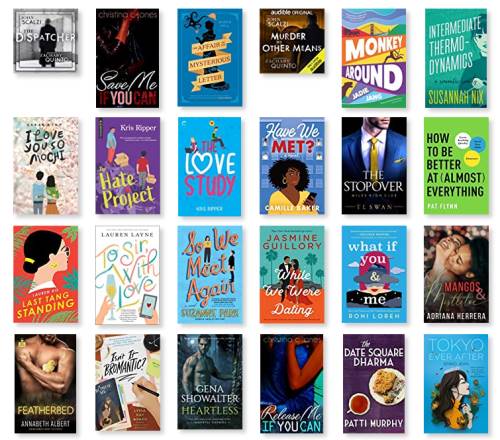 Which books do you recommend this month?
Please tell us in a comment below about the books and audiobooks you've enjoyed (or didn't) lately!
If you have a book blog you can also add a link to your book reviews directly in the InLinkz tool below.
This is not limited to audiobooks! You can share any type of book review, be it negative or positive, for print books, ebooks, or audiobooks, a list of mini-reviews for several books, or a discussion of one book, with spoilers or without, Romance, Horror, Non-Fiction, or anything in-between! If it's a book review, you can share your link with us through the tool so we can all visit your blog.
You can also check out this Introduction to the Monthly Link-Up.
New Audiobooks
/