While your run-of-the-mill best audiobooks 2021 list has Literary Fiction on it, and maybe some Literary Fiction, and a few Literary Fiction titles, there is actually a world beyond… you know… Literary Fiction 😉 My top 10 best audiobooks of 2021 are a fun and entertaining mix of Fantasy, Mystery, and wholesome Nonfiction that will keep you glued to your headphones, too!
And to get this out of the way, I am a huge fan of Romance audiobooks as well! The reason why there are no Romance titles on this list of best audiobooks of 2021 is that they have their very own list: Check out the best Romance audiobooks of 2021 here!
**The marked links and book covers on this page are affiliate links. If you use them to purchase something, I earn a fee at no additional cost for you. Disclosure**
A Spindle Splintered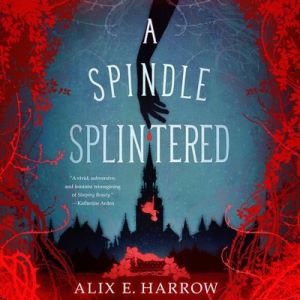 Alix E. Harrow (Author), Amy Landon (Narrator)
Get the Audible book**
Or get it on Libro.fm**
As a GoodReads Awards finalist, A Spindle Splintered was not only one of my favorite audiobooks of 2021, but also one of the best Fantasy books of the year! Alix E. Harrow's novella about a chronically ill young woman exploring the myth of Briar Rose's spindle hit the spot for me. This is such a deeply touching story, yet so engaging and exciting. A must for every fairytale and Fantasy reader! Amy Landon's narration of the audiobook was outstanding and brought the different characters to life perfectly.
Related article: Why Librofm is my favorite Audible alternative!
Murder Most Actual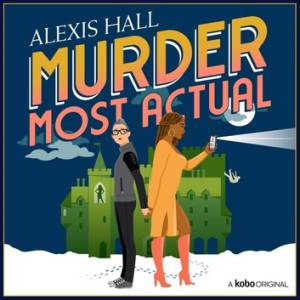 Alexis Hall (Author), Remmie Milner (Narrator)
Get the audiobook on Kobo** (The first audiobook is free!)
Alexis Hall might be one of the most beloved Romance authors, but he can also write a captivating Mystery story! Murder Most Actual is an amateur-detective story set in a pretty creepy British country manor. And you will not see that ending coming! (Well, I didn't, but maybe you are a lot smarter than me, hehe). Remmie Milner did a fantastic narration of this Kobo exclusive audiobook that you won't be able to turn off!
Good Omens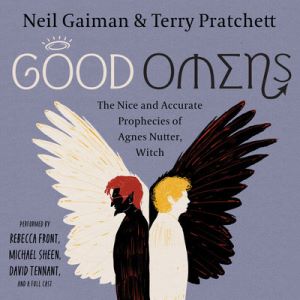 Neil Gaiman (Author), Terry Pratchett (Author), Michael Sheen (Narrator), David Tennant (Narrator), and a full cast
Get the Audible book**
Or get it on Libro.fm**
Audiobooks are more than just a book you listen to. And a beloved older story can become one of the best audiobooks 2021 when it's brought to life by a full cast of equally beloved actors! Good Omens has a brand-new, unabridged version with a full cast narration. Unabridged means that this is the entire original book, not a word changed. And it is narrated by many of the actors from the Amazon TV show including Michael Sheen and David Tennant. Without a doubt one of the best audiobooks ever and an absolute pleasure to listen to both for people who haven't read the book and those who like to do a re-read every year!
Related article: What are the differences between the Good Omens audiobook versions?
Payback's A Witch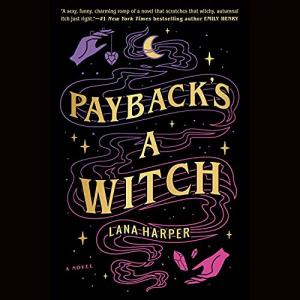 Lana Harper (Author), Jeremy Carlisle Parker (Narrator)
Get the Audible book**
Or get it on Libro.fm**
Payback's a Witch by Lana Harper is not only one of my all-time favorite Urban Fantasy books, but also one of the best audiobooks I have listened to in 2021! The storyline surrounding a magical tournament is very gripping and it is set in a small supernatural town full of witch families. Jeremy Carlisle Parker brought out both the suspense in the tournament as well as the adorable love story and used an amazing range of voices so you can easily differentiate between the different characters.
Arsenic and Adobo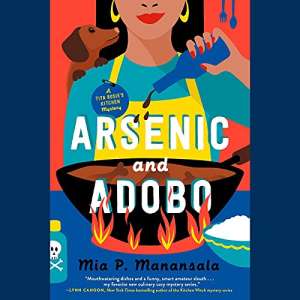 Mia P. Manansala (Author), Danice Cabanela (Narrator)
Get the Audible book**
Or get it on Libro.fm**
Arsenic and Adobo is a wonderful culinary Cozy Mystery that I couldn't turn off (I might actually have gotten too little sleep because of it). Lila is such a kickass heroine and her family is completely lovable! This is an extremely captivating, fantastically crafted story and Danice Cabanela's narration has turned this into a must-listen for Cozy Mystery audiobook fans. Nominated for a GoodReads award, this is without a doubt one of the best audiobooks 2021 when you're looking for a light yet engaging Mystery book.
Bad Witch Burning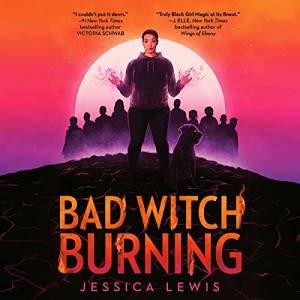 Jessica Lewis (Author), Kamali Minter (Narrator)
Get the Audible book**
Or get it on Libro.fm**
Bad Witch Burning is a Young Adult Urban Fantasy about a witch without any training who finds out that she can bring dead people back to life. And while this seems like the perfect opportunity for her to ensure she and her mom will have enough money for rent and food, these undead bring about a ton of problems! You can expect a sad, yet extremely powerful story here that explores human desires, anxiety, and depression. Kamali Minter's narration makes this an extremely captivating, spooky audiobook that you won't be able to turn off!
Monkey Around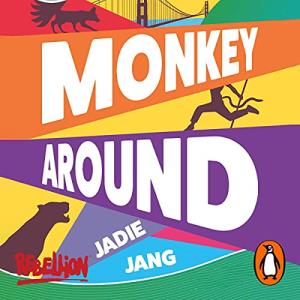 Jadie Jang (Author), Michelle Schechter (Narrator)
Monkey Around is a really cool new Urban Fantasy! Maya is a monkey shifter with some very special abilities. She can shift into anything and she can create illusions with her hair. And Maya is a real trickster! And obviously, her abilities come in handy for that. Michelle Schechter brought out Maya's humor and playfulness so well in the narration. Jadie Jang's writing and world-building are absolutely delightful!
Iron Widow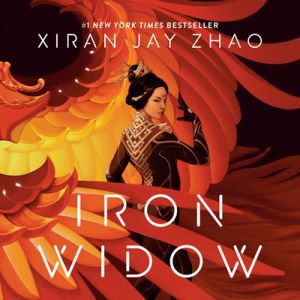 Xiran Jay Zhao (Author), Rong Fu (Narrator)
Get the Audible book**
Or get it on Libro.fm**
Iron Widow is a Young Adult Science Fiction novel set in a deeply misogynistic world that uses girls as fodder for the male piloted war machines. The world-building is breathtaking and it comes so easily to be hooked from the first second! Also thanks to the wonderful narration by Rong Fu. If you ever wanted a love triangle to be solved with a throuple, then this is the book for you! If you enjoy feminist fiction, this is the book for you! And if you simply want a super entertaining and captivating SciFi book, then this is one of the best audiobooks of 2021 you can get!
Dial A for Aunties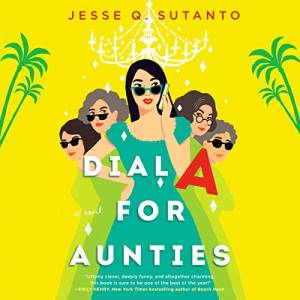 Jesse Q. Sutanto (Author), Risa Mei (Narrator)
Get the Audible book**
Or get it on Libro.fm**
It's really difficult to place Dial A for Aunties by Jesse Q. Sutanto in any one genre. This is a fast-paced, fun story that will make Fiction readers, Mystery fans, and Romance readers happy! It made me think of those old murder comedy movies that take you on a wild ride and you can only try to guess how the characters will get out of the huge mess they accidentally trapped themselves in. Risa Mei did an amazing job bringing all these utterly lovable characters to life.
Broken (In the Best Possible Way)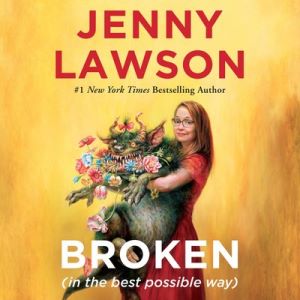 Jenny Lawson (Author, Narrator)
Get the Audible book**
Or get it on Libro.fm**
No one could miss what a difficult year 2021 was. And Broken( in the Best Possible Way) was the warm hug in book form that we probably all needed and that will be just as welcome in 2022. Jenny Lawson reads the audio version herself and it is wonderful to listen to her giving back her own words. This is a funny, comforting, relatable Nonfiction book about anxiety, depression, and simply being human. Disclaimer: In the beginning, there is one terrible audiobook joke. Jenny Lawson is probably the only author I can not only forgive that but still consider her title one of the best audiobooks of 2021.
What was your favorite audiobook of 2021? If you like, share your recommendations in a comment below!
Audio Booklists
/