If you want to find the best audiobooks, the ones that are really worth your time (and your Audible credit), you best ask people who read a ton of books – or, you know, listen to them!
So I went ahead and asked 12 book bloggers and YouTubers what they would consider the best audiobooks of all time and which Audible book got them hooked on this format in the first place. The result is a list across all genres of well-known, traditionally published titles as well as independently published gems, written by bestselling and award-winning authors who really know how to write a compelling story and narrators who excel at bringing these stories to life.
**The marked links and book covers on this page are affiliate links. If you use them to purchase something, I earn a fee at no additional cost for you. Disclosure**
The Best Audiobooks of all Time according to Book Bloggers
Hi, I'm Krista, the webmistress of The Bookish HedgeMom! I'm a wife and mother who loves dabbling in many different hobbies and learning new crafts.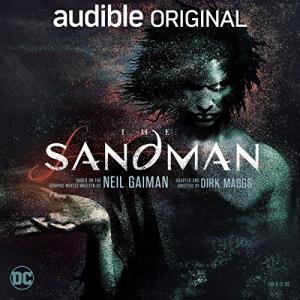 "What was the audiobook that made you fall in love with this book format?"
Wintersong by S. Jae-Jones (narrated by Eva Kaminsky)**
Wintersong was the second audiobook I ever listened to. Eva Kaminsky did such a great job narrating, it was like listening to a movie. I remember going for long walks in the summer with my son and just listening to the story unfold. It was such a relaxing experience, I decided that audiobooks are in my life to stay!
"What are the 3 best audiobooks for you?"
The Sandman by Neil Gaiman and Dirk Maggs (narrated by a full cast)**
I've been meaning to pick up The Sandman for the longest time, since my husband (a huge comic book fan) couldn't stop raving about it. So when the audiobook starring James McAvoy went on sale, I couldn't resist. The story was pretty dark and twisted, and the full cast really made it come to life! This is a must listen for any dark fantasy fan, but those who are triggered easily should tread carefully. The trigger warning list is a long one.
Mexican Gothic by Silvia Moreno-Garcia (narrated by Frankie Corzo)**
Mexican Gothic was my first gothic horror novel, and I am now a fan! Frankie Corzo's voice talent sets a tone that is perfect for this story and for Noemi's character. Her performance just adds to the creepy atmosphere of the novel. I couldn't put this one down!
Blood Heir by Amelie Web Zhao (narrated by Emily Woo Zeller)**
Blood Heir translated very well to audio format, with the voice talents of Emily Woo Zeller. When the main male character spoke for the first time, I actually went on my phone to double-check that it wasn't a full cast. Nope, it was just one super talented narrator! She made the heartbreaking moments even more heartbreaking, and the exciting moments even more exciting. After listening to Blood Heir, Emily Woo Zeller has become one of my favourite narrators.
---
My name is Lucy and I talk about books (especially fantasy) on YouTube: LucyTurnsPages. I make videos about what I plan to read and what I've read, as well as individual book reviews and read with me videos that feature relaxing music.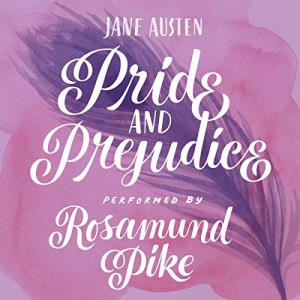 "What was the audiobook that made you fall in love with this book format?"
Pride and Prejudice by Jane Austen**
Pride and Prejudice by Jane Austen was one of the first audiobooks that I listened to and this started to make me see the benefits of audiobooks. Audiobooks can help you to read books more easily and you can listen to them whilst doing other things. They are also a great source for people who cannot read physically. I love audiobooks and I try to have at least one on my monthly to-read list!
"What are the 3 best audiobooks for you?"
1. The Final Empire by Brandon Sanderson (narrated by Michael Kramer)**
I recently listened to this epic fantasy and I loved it so much. I have a full review of it on my channel but it kicks straight off with action, the characters are well developed and we follow a crew of people including those who can consume metals and gain abilities from them in the fight against a dark lord.
2. Jurassic Park by Michael Crichton (narrated by Scott Brick)**
I love media about dinosaurs. This is the book that the film, Jurassic Park was based on and we follow experts who are flown to a theme park where dinosaurs have been brought back to life. I loved this book and the audio was a great way to consume it.
3. Assassin's Apprentice by Robin Hobb (narrated by Paul Boehmer)**
This is another popular fantasy book, which follows Fitz, the illegitimate son of a prince who is trained to become the king's assassin. This book is slow-paced so listening to it on audio really helped me to get through the book and I am glad that I read it.
[Note from Lovely Audiobooks: Pride and Prejudice narrated by Rosamund Pike is included in the Audible Plus catalog, making it one of the best free audiobooks for Audible members! With Audible Plus, you can borrow as many of the included audiobooks as you want without paying anything extra or spending an Audible credit.]
---
Inkish Kingdoms' mission is to spread the word of literature through literary content so readers around the globe can understand better the art of reading.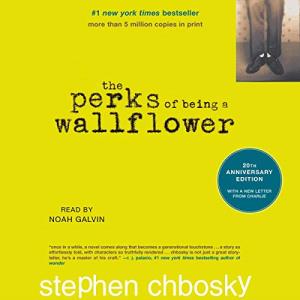 "What was the audiobook that made you fall in love with this book format?"
The Perks of Being a Wallflower by Stephen Chbosky**
I was unable to get into audiobooks without knowing what the story was about. So one day I bought The Perks of Being a Wallflower by Stephen Chbosky, and that was the moment when I said: this is for me! The new version has a new epilogue that made me cry.
"What are the 3 best audiobooks for you?"
1. Heads Will Roll by Kate McKinnon, Emily Lynne (narrated by a full cast)**
For the full cast, special effects, and for its absurdity!
2. El Silencio de la Ciudad Blanca by Eva Garcia Sáenz**
Although in Spanish, it was such a good mystery and crime story.
3. Scythe by Neal Shusterman (narrated by Greg Tremblay)**
Because that was an incredible story!
---
Hey people, I am Ari, the gremlin reigning over Readin' Under Street-Lamps. I'm a professional sarcasm enthusiast, slow-burn romance addict, and honestly an idiot prone to random acts of entirely unprompted ranting over whatever story I've presently been hooked onto. I want to one day become a fae. Or a scientist. Either one is fine really. I promise I don't bit so you can come stalk me at my blog or Twitter!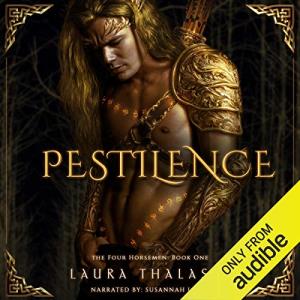 "What was the audiobook that made you fall in love with this book format?"
Honestly, I'm not going to lie, before I'd even tried an audiobook I had this bias against them without any concrete basis, which in hindsight now just makes me feel like an idiot, because the first time I heard Susannah Jones narrating Pestilence by Laura Thalassa, I was a goner. And then I did what all newly enlightened people probably do—I went and binged on all the books she'd performed. Obviously.
"What are the 3 best audiobooks for you?"
This is a ridiculously cruel question, just saying. But because these are the rules, I will endeavor to comply.
1. Pestilence by Laura Thalassa (narrated by Susannah Jones)**
Look, this book made me fall in love with audiobooks alright, so it is the de-facto winner of this list. And top that off with Thalassa's writing which made me fucking cry, and Jones' performance which was bloody divine, and I have listened to this book more times than should probably be legal.
2. Where the Forest meets the Stars by Glendy Vanderah (narrated by Lauren Ezzo)**
This is one of those books that holds the capacity to change your life. Vanderah sets out to ruin you in this story and almost succeeds if I might say so myself, and Ezzo does an amazing job finishing what Vanderah started. It's brutal, and you will find yourself thanking them like I have.
3. Mists of the Serengeti by Leylah Attar (narrated by Megan Tusing and Zachary Webber)**
All I can say is that if you're thinking about starting with this book, then you should probably stock up on some tissues, because Attar will viciously break whatever you think you have for a heart, and Tusing and Webber will shamelessly aid her in her most unholy quest.
[ Note from Lovely Audiobooks: You can buy Pestilence for a reduced price on Amazon if you buy it together with the ebook or download the ebook for free through Kindle Unlimited. This way, you will pay much less than what an Audible credit is worth. Read more about Amazon Audible Whispersync Deals!]
---
The Page Walker: A blog on books, book reviews, and book-related topics. Blogging since 2013, reading since forever.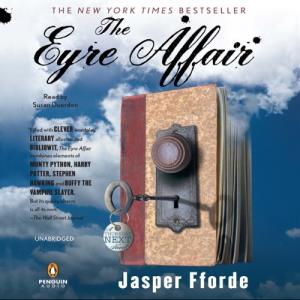 "What was the audiobook that made you fall in love with this book format?"
The Eyre Affair (Thursday Next, #1) by Jasper Fforde**
Most people believe that it's a hard series to dive into because aside from the fact that it is under alternative history fiction, it literally involves diving inside books, and there's plenty to take in –Jurisfiction, grammasites, Chronoguards, etc. So, an audiobook was the best option. Among the various versions, it was Susan Duerden who made everything easy for me and turned this series into one of my favorites.
"What are the 3 best audiobooks for you?"
1. Anansi Boys by Neil Gaiman (narrated by Lenny Henry)**
Lenny Henry is Anansi, for me, there is no other. He is one of the most distinct narrating voices in the field and he gave Anansi the perfect Caribbean voice and shadowy character required for the part. Henry's was an unquestionably first-rate performance, one that made a great book even better.
2. Ready Player One by Ernest Cline (narrated by Wil Wheaton)**
I am not a gamer, and the jargon Ernest Cline employed took some time to get used to. It was Wil Wheaton who made the book alive and exciting for me. I saw what he saw and believed it.
3. Miss Benson's Beetle by Rachel Joyce (narrated by Juliet Stevenson)**
Rachel Joyce has the ability to unfold life in minuscule details. Her stories are funny, poignant, and hopeful, and this book is no exception. With Juliet Stevenson's narration, this book is superbly immersive. Ms. Stevenson, for me, is the goddess of audiobook narration. She was articulate and mesmerizing.
---
Nia: My blog is www.themostsublime.com. My website is dedicated to sharing my love of print and audiobooks with the world and championing my favourite authors and narrators.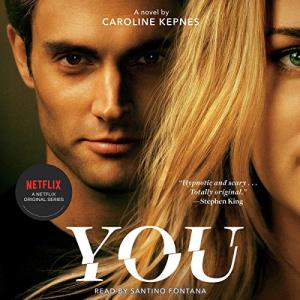 "What was the audiobook that made you fall in love with this book format?"
The Queen and I by Sue Townsend**
Back in the day, my mother had a copy of The Queen and I by Sue Townsend, narrated by Angela Thorne on cassette tape. This was the first book I ever listened to that wasn't specifically for children and I felt like a real grown-up! I relistened to the book last summer on Audible and it's as funny as I remember and I have more of an appreciation for the narrator's characterization, even if the story hasn't aged well.
"What are the 3 best audiobooks for you?"
In no particular order:
You by Caroline Kepnes (narrated by Santino Fontana)**
I listened to this book before watching the Netflix series and I'm so glad I did – Fontana brings all the intensity of Joe's character to life and makes you feel like you're inside his head. It's creepy and so incredibly compelling!
Fantasticland by Mike Bockoven (narrated by Angela Dawe and Luke Daniels)**
Not only is this an amazing book but it was my first introduction to a dual narration and it blew my mind as to the possibilities of audio storytelling. I recommend this a lot to people who don't generally listen to audiobooks, it's great for building up your attention span and enjoying in small snippets. This is the first audiobook my husband and I ever listened to from start to finish together and it forever has a place in my heart.
A Spell in the Country by Heide Goody and Iain Grant (narrated by Diana Croft)**
Diana Croft is one of my all-time favourite narrators and this is my favourite showcase of her skills when it comes to bringing characters to life – her range is incredible and well-matched with this hilarious collection of characters. I love having something easy going and funny to listen to while I do housework and this is perfection.
---
Hi, I'm Mikaela and I'm a 20 something educator who lives in the Midlands. I started blogging over at Mikaela Reads last summer and I really enjoy reading and writing reviews. I feel that audiobooks are completely underrated, so do a weekly spotlight over on my blog of an audiobook that I've listened to! I mostly read crime and thriller, but I really enjoy contemporary literary fiction as well.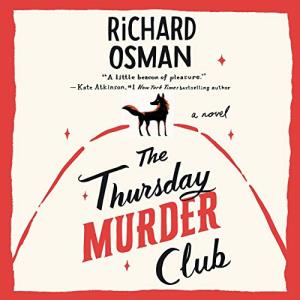 "What was the audiobook that made you fall in love with this book format?"
Enid Blyton's The Twins At St Clare's series**
I started listening to audiobooks as a child as a substitute for my mum reading me a bedtime story. My two standouts from this period were the Harry Potter series (getting the Philosopher's Stone on audiobook for my 8th birthday almost trumped going to Disneyland!) and also the dramatized version of Enid Blyton's The Twins At St Clare's series. I adored Stephen Fry's narration and the dramatized twins had such characters! I left listening to audiobooks for a few years, but since discovering BorrowBox through my local library, I'm addicted again!
"What are the 3 best audiobooks for you?"
The Thursday Murder Club by Richard Osman (narrated by Lesley Manville)**
This book for me is an absolute triumph. The characterization of the pensioners who suddenly have a real-life crime on the doorstep of their retirement village had me absolutely hooked from the start thanks to the fantastic narration by Lesley Manville. This book was certainly worth the hype for me!
Wolf Brother by Michelle Paver (narrated by Ian McKellen)**
I got this audiobook to take on holiday with my Sony Walkman when I was eleven. It tells the story of Torak, who exists in prehistoric Europe, whose father is killed by a demon bear and he must go to the Mountain of the World Spirit to smite the demon. Along the way, he encounters a wolf cub, with whom he can communicate! Ian McKellen's narration is first-rate. I've lost count of the amount of times I listened to this book, and every time it was just as exciting as the last!
Stay With Me by Ayobami Adebayo (narrated by Adjoa Andoh)**
Set in Nigeria, this book tells the story of Yijede and her husband who are struggling to conceive, the pressure coming from this and their family, and the strain this inflicts on the character. I really enjoy own voices literature as it helps broaden my horizon. What I particularly liked about this one was the narration by Adjoa Andoh. She was able to flit in between narration and voices for each character and, not being from Nigeria myself, it was fantastic having all the names and cultural aspects pronounced correctly.
---
Quill Quotes is a husband and wife run book blog dedicated to favorite quotes, books, authors, and more! Also, check out Quill Quotes Book Club!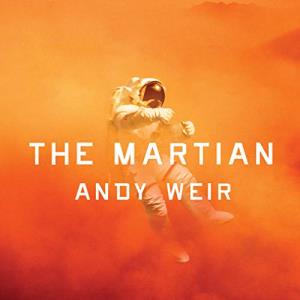 "What was the audiobook that made you fall in love with this book format?"
The Martian by Andy Weir**
The Martian by Andy Weir is the listen that made me fall in love with audiobooks! My husband and I were moving across the country and we needed something to listen to on our 24-hour drive. This was one of my first audiobooks I had listened to as an adult, and I enjoyed it so much! The main character, Mark Watney, was so sarcastic and funny and R.C. Bray really brought that to life. I've listened to this book multiple times!
[ Note from Lovely Audiobooks: This audio version of The Martian is not available anymore. It is now narrated by Wil Wheaton!]
"What are the 3 best audiobooks for you?"
IT by Stephen King (narrated by Steven Weber)**
This is a long book, I like to listen to long books when I know I don't have time to read them. IT is 44 hours but it flew by! Steven Weber is an amazing narrator, he does so many different accents and voices, and it's hard not to get wrapped up in the story and characters. IT is so scary, it had me checking my back seat for clowns!
The Grapes of Wrath by John Steinbeck (narrated by Dylan Baker)**
I love listening to classics. I find it so much easier to knock them off my list that way. I'm also a sucker for any audiobook that has a southern accent and Dylan Baker does a great job! I was mind-blown at how the themes are still very relevant to today's society.
The Half-Life of Marie Curie (Audible Original) by Lauren Gunderson (narrated by Kate Mulgrew and Francesca Faridany)**
This was my first dual narrated audiobook. I didn't think I would like an audiobook that sounds like a play and has two narrators but I was very pleasantly surprised! Kate Mulgrew and Francesca Faridany did great portraying Marie Curie and Hertha Ayrton's friendship. A must-listen for women in science!
---
Hi, my Name is Chinelo and I blog over at Booked Unicorn. I write book reviews and book recommendations on my blog.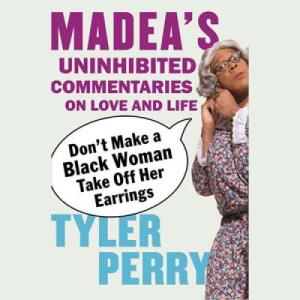 "What was the audiobook that made you fall in love with this book format?"
The Book that made me fall in love with the audiobook format is The Tent, the Bucket and Me by Emma Kennedy. It's non-fiction and it's funny. I listened to it on a train and I laughed out loud because Emma and her family are a hilarious bunch. I found out in this format I could consume more nonfiction and since then I have not looked back.
"What are the 3 best audiobooks for you?"
My favourite list narrowed down to the ones that I have listened to over and over again:
The Tent, the Bucket and Me, written and narrated by Emma Kennedy**
This Is absolute comedy gold. Emma Kennedy tells the story of her family's hilarious disaster holidays.
Jed had to die by Tara Sivec (narrated by Amy McFadden)**
I love Tara Sivec's books she does spectacular romcom books that will have you laughing out loud in public. Jed had to die has Mystery thrown in, who killed Jed and what was the big secret he was hiding before he died and did the rebel of the town do it? Find out!
Don't make a Black Woman take off her Earrings, written and narrated by Tyler Perry**
If you need unsolicited advice Madea will give you some. It has everything from using Vaseline as a beauty product to how to be a good parent. Just remember to take some things she said with a pinch of salt.
---
Totally Bex is book blog dedicated to being your guide to a cozy lifestyle with reviews and recommendations about everything you need to relax, get comfy, and create your sanctuary. Totally Bex features romance reviews and recommendations—mainly contemporary romance books, but occasionally historical romance or romantic suspense. You will also find reading lists and behind the scenes of authors on the blog.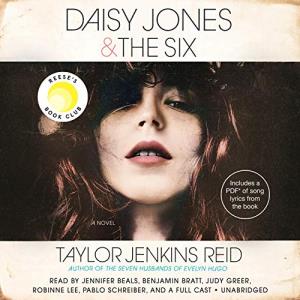 "What was the audiobook that made you fall in love with this book format?"
Beautiful series by Christina Lauren (narrated by Grace Grant)**
Back in 2015, I binged the entire Beautiful series by Christina Lauren and in less than a week, I was hooked on audiobooks. I love them because I can listen while in the car, while working on my computer, or while doing things around the house. Audiobooks also help me 'read' at least 100 books each year. I also love that I can borrow audiobooks from my library, so the cost investment doesn't have to be high to get my fix.
"What are the 3 best audiobooks for you?"
1. The Hating Game by Sally Thorne (narrated by Katie Schorr)**
I started listening in the morning and didn't take off my headphones until I was done that evening. In fact, by the early afternoon, I had already ordered the paperback for my bookshelf. If you haven't listened to Lucy and Josh, you're missing out!
2. Daisy Jones & The Six by Taylor Jenkins Reid (narrated by Jennifer Beals, Benjamin Bratt, Judy Greer, and Pablo Schreiber)**
This book was meant for audio! The songs, the multi-character cast, and the format of the storyline – everything about this audiobook is perfection. Plus, Jennifer Beals' smoky voice in your earbuds is sublime.
[Note from Lovely Audiobooks: Daisy Jones & The Six won the GoodReads Choice book award for Best Historical Fiction.]
3. Wall of Winnipeg and Me by Mariana Zapata (narrated by Callie Dalton)**
This is a tried-and-true favorite. I can listen to this audiobook on repeat and never tire of it. Wall of Winnipeg is the book that cemented my love for slow-burn romances, so I will forever recommend it to anyone who will listen.
---
Steff from Reader Fox is a writer and an avid reader. An aspiring author, she is currently working on several projects to potentially be published one day. She works as a teacher and considers education to be one of the most important things in this world.
"What was the audiobook that made you fall in love with this book format?"
So, I'm gonna give you a bit of a long answer to this, but the first-ever audiobook I listened to was Susan Collins' The Hunger Games, motivated solely by the fact that I was a Freshman in college and Audible was giving out a free audiobook for making an account. I'd already read the book, but I was really excited about the new format. Well, it didn't stick. Fast forward about three years and I, as a person who takes long showers, started getting annoyed at how much reading time I lost because I'd spend about an hour in there. I spent some time after that using Youtube and borrowed audiobooks as a way to get reading done during moments that I couldn't hold a book but my mind wasn't otherwise occupied (walking to class, cleaning the dorm, showering, etc.). I could probably name a small number of the books that I went through in that time, but if I'm being honest…those weren't the audiobooks that really sold me on the format. I was just using it as a way to read more at the time. Fast forward another two years and I'm still using audiobooks to pass the time when I can't have a book in front of my face (the commute to work, which often involved walking or the bus, became a common one). Usually, with audiobooks, I stuck to what was available to me for free and didn't go out of my way to purchase them–some were expensive!–and as a result of that habit, I tended to listen to books that were just…okay. It was really just chance that I happened upon this one. But it was the first audiobook that really made me feel like I was immersed in the story. That book was Nevernight by Jay Kristoff (narrated by Holter Graham). And while I won't say this is the best book ever and it certainly has some problematic aspects, at the time I was thoroughly amazed with it. Something about the way it was written and, more importantly, the narration really just called out to me. I listened to this book every day while biking and walking to and from work and, though this was nearly five years ago now, I still have incredibly visceral memories of the experience.
"What are the 3 best audiobooks for you?"
Cinder by Marissa Meyer (narrated by Rebecca Soler)**
I could be totally awful here and just say anything narrated by Rebecca Soler because I LOVE her voice. But, I am a bit biased because she narrated The Lunar Chronicles, which is my all-time favorite series (but, also can't say ALL her audiobooks because I HATE the Caraval series and am so sad that she narrated it). Can we count The Lunar Chronicles as one?
Among the Beasts & Briars by Ashley Poston (narrated by Hope Newhouse and Andrew Eiden)**
I really like dual POV audiobooks for the audio aesthetic of it. These ones are SO fun and I really enjoy the juxtaposition of a female and male voice alternating as they tell the story. Unfortunately, I have to take into account the writing of the actual book so I end up disliking a good majority of them. With that said I am absolutely in love with the audiobook for Among the Beasts and Briars.
Midnight Sun by Stephenie Meyer (narrated by Jake Abel)**
Finally, I have to add Midnight Sun to the list here. Jake Abel has a thoroughly entrancing voice and, quite frankly, it was just a blast to listen to. I'm not usually one to put a Twilight book up high on my list of favorites, but I think this one deserves some credit.
---
Rejitha from BookBugWorld: I have always wanted to travel all over the world. Thanks to my books, I am now able to explore the world with a fresh perspective or so I believe.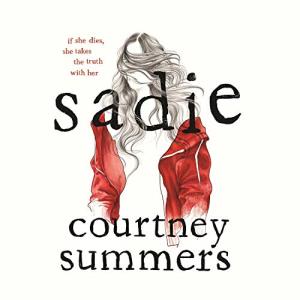 "What was the audiobook that made you fall in love with this book format?"
Sadie by Courtney Summers (narrated by a full cast)**
I would say Sadie by Courtney Summers. I have listened to audiobooks before, but Sadie highlights all the strong points of the format. It is a podcast-based thriller. So you can see the appeal. It felt realistic for some reason.
[Note from lovely Audiobooks: Sadie is a 2019 Audie Awards winner!]
"What are the 3 best audiobooks for you?"
Well, no surprises there, Sadie is on the top of my list.
The Devouring Gray by Christine Lynn Herman (narrated by Sarah Beth Goer)**
The second one would be The Devouring Gray. Again it is an ordinary YA fantasy which got elevated because of the audiobook format. They had songs and chanting which sounded real creepy in the audiobook format. It created an eerie atmosphere.
Twenties Girl by Sophie Kinsella (narrated by Rosalyn Landor)**
Third one would be… Ok, this one I am slightly partial because I already love Twenties Girl by Sophie Kinsella. It was my first exposure to her books. But reading "someone screams like a banshee" isn't nearly as funny as actually listening to someone screaming like a banshee. Again a book that made me feel like watching a movie in my head. That's what I love most about Audiobooks.
---
I want to thank all the book people who contributed to this list with their favorites! And we finish it with my own choices for the best audiobooks of all time…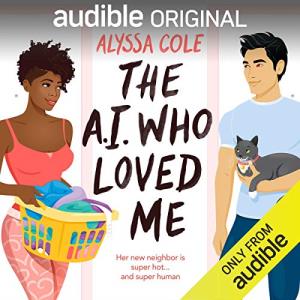 A Demon Bound by Debra Dunbar (narrated by Angela Rysk)**
While I used to listen to a lot of cassette tapes as a child, my first audiobook as an adult was Neverwhere by Neil Gaiman as an abridged BBC production with a full cast. But what really turned me into the audiobook addict I am today was A Demon Bound by Debra Dunbar. Angela Rysk is the narrator and with her incredible range of voices, she blew me away! She kept me just as captivated as the full cast of Neverwhere did. But somehow, it felt like a much more intimate experience, having this one fascinating voice in my ear.
Listening to about 200 audiobooks every year, it's pretty tricky to pick only 3. But here we go, these are in my opinion 3 of the best audiobooks of all time:
1. The A.I. Who Loved Me by Alyssa Cole (narrated by a full cast)**
This is an absolutely outstanding audiobook production and for me one of the best Audible books of all time! While parts are narrated by a full cast, the main chapters are read by Regina Hall and Feodor Chin. This connects the best of both worlds for me, the intimate listening experience of a single narrator, and the epic feeling of a full cast audiobook. Not to mention that Alyssa Cole is one of the best authors around (not only according to the New York Times) and that this is a highly relevant and yet super romantic story! Audible subscribers can borrow this one for free with Audible Plus.
2. Get a Life, Chloe Brown by Talia Hibbert (narrated by Adjoa Andoh)**
Get a Life, Chloe Brown is for me one of the most outstanding novels of the last years and one of the best audiobooks 2019. And it meant a lot to me personally to read this wonderful love story about a woman with chronic pain. How she not only found her Happily Ever After with a sweet, lovable man, but also found herself again and how she could bring the things that are important to her back into her life despite her debilitating symptoms. Adjoa Andoh brought the audio version to life perfectly!
3. Unmasked by the Marquess by Cat Sebastian (narrated by Joel Leslie)**
Joel Leslie is without a doubt one of the most entertaining narrators I know. He has all the accents! It's incredible! I always find it a treat to listen to his beautiful voice and enjoy his wonderful way of storytelling. Cat Sebastian is one of my favorite Historical Romance authors and I loved this book especially because of the way it carefully explores gender identity.
Audio Booklists
/