The year is still young but I think we've all had some highlights in our reading already (at least I hope so). And I'm really glad for that because the beginning of a new year tends to put me in a reading slump. It's good to find at least a few books then that remind me how magical it feels to dive into a really good story.
My Favorite Books of 2021 so far…
Smoke & Ashes (Kate Kane, Paranormal Investigator Series, Book 4)
written by Alexis Hall, narrated by Henrietta Meire
The newest addition to the Kate Kane Urban Fantasy series is released this month and I so love it! Kate Kane filled that hole of waiting for another October Daye book and maybe or maybe not waiting for another Harry Dresden (mixed feelings about that one, such a guilty pleasure).
The Lady's Guide to Celestial Mechanics
written by Olivia Waite, narrated by Morag Sims
This book came out last year and I finally picked it up. No idea what took me so long though! I so loved this book and I'm really glad I finally bought it! It's a fantastic WlW Historical Romance and definitely a must-read for LGBTQ+ Historical readers.
Women and Other Monsters
written by Jess Zimmerman, narrated by Vanessa Moyen
I know I'm not much of a nonfiction reader but Women And Other Monsters really impressed and completely captivated me. Of course, it helped that it was read by one of my biggest voice crushes. But the research behind this book as well as the discussion of women monsters was utterly captivating.
I received a complimentary copy of this from LibroFM.

Two of my favorite Romance audiobooks of 2021 so far are Act Your Age, Eve Brown by Talia Hibbert and First Comes Like by Alisha Rai!
Book Bloggers' Favorite Books of 2021 So Far…
I also asked fellow book bloggers about their favorite books of 2021 as part of the Bookish Blog Hop: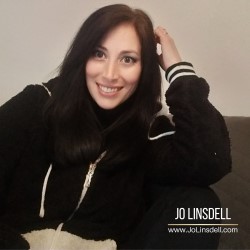 So far, the book I've given the highest rating to is One Tequila by Tricia O'Malley, which is the first book in the Althea Rose Mystery series. I gave it a 4 star on Goodreads.
About the book:
Tequila Key is just like any other small town and I'm just like any other small town psychic. Scratch that. Tequila Key is a world onto itself and some people might think that I am one crayon short of the box.
And, if we're being totally honest, Tequila Key is just like any other small town – if that town boasts a voodoo priestess and a few white witches for flavor. Turquoise blue water and the best margaritas this side of Mexico make it hard to leave.
I'm Althea Rose, co-owner of Luna Rose Potions & Tarot Shop, and I've just stumbled into a love triangle while trying to save my best friend from being accused of murder.
See? Just like any other small town.
My favorite book so far this year is a book called Children of Chicago by Cynthia Pelayo. This book is a horror novel that incorporates a fairytale retelling. The retelling is of Pied Piper and it's about kids being able to summon him. They are summoning him to get rid of people but he has to have something in return. But what if the Pied Piper never really lets it end?
I know there are a lot of fairytale retellings but most of them are fantasy books. So, it's kind of unique that an author has incorporated it in a new age Grimm tale!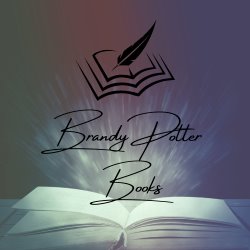 I am going to have to go with my go-to, Nora Roberts. I finally got around to reading Under Currents. A quick warning: there are scenes of child abuse at the beginning of the book. They are not too graphic or tasteless. They definitely fall within my rules on the big four in writing (Violence, Sex, Alternative Lifestyles and Rude Language) in writing. This is such a great book!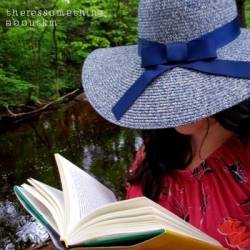 I have not finished many books so far this year, and it may be "cheating" to name a book I haven't quite finished yet, but I'm going to say Another Brooklyn by Jacqueline Woodson. I'm almost done listening to the audiobook, and it's a novel I will be purchasing as soon as I can.
The year is young, but at the time of writing this, my favorite read of 2021 (aside from rereads) was The Southern Book Club's Guide to Slaying Vampires by Grady Hendrix. It's definitely not my usual read but I really enjoyed it.
I'm going to recommend Just One Damned Thing After Another by Jodi Taylor, which is about a new historian who works at a time travel company. It is a delightful romp through the past, with all the in-jokes, political machinations and relationships of any workplace. It does have serious themes too. Overall, a very heartfelt read. I'd recommend it for fans of Connie Willis.
Of the books I have read so far this year, I think my favorite is one of the books I am currently reading – When Breath Becomes Air by Paul Kalanidhi. And another favorite (sorry!) is First You Write a Sentence. I am yet to finish this one as well but I started it as part of the 10 books in 30 days Reading Challenge; and I kept re-reading parts of it simply because I wanted to. Needless to say, that has delayed my 10 in 30; I have since removed this book from that list of 10 and moved on to the next one finally; and saving this for savoring later.
Before you leave, do check out my big collaboration post with 12 other book bloggers listing 50 of the best audiobooks of all time!
Blogging, Booklist
/