Reading Challenges are a great way to mix things up, read with a purpose, and broaden your horizon!
In the last years, I mostly did reading challenges that just aimed for numbers, like the Goodreads challenge and the HotListens challenge. This year, I want to do more themed reading challenges.
I started by organizing my first audiobook challenge. You can do the prompts throughout the year to mix up your listening and to explore the world of audiobooks. I finished the challenge as a marathon with 30 audiobooks in January.
In my Facebook group, we're doing the Diversity Challenge. I love this particular reading challenge because it gives great prompts to read more diversely and to specifically look for books by marginalized authors.
Let's hear which challenges the other book bloggers are doing in 2020!
This blog post is part of the bookish blog hop. If you're a book blogger, join us for the next hop!
Which Reading Challenges are Book Bloggers doing in 2020?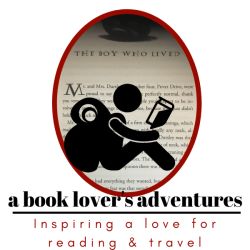 I love a good Reading Challenge! This year I decided to host one on my Facebook page, so I am participating in my Read Around the World Challenge this year. For a variety of reasons, I am not able to travel much this year, so I decided to find my adventures in my books. Over the course of the year, I plan on reading books from at least 12 different countries – although probably more. This month we are reading books from Iceland! If you'd like to join in, you can learn more here.
I'm taking part in several reading challenges this year. The A to Z Reading Challenge, Armed With A Bingo, and The Audiobook Challenge. So far I'm really enjoying them all. I find reading challenges help keep me motivated to keep reading.
I am taking part in multiple reading challenges this year. The A to Z Reading Challenge, The Popsugar Reading Challenge, and the Goodreads Reading Challenge. The A to Z challenge is a great tool for marking books of my TBR backlist since I try to fill in every letter with books I already own. The Popsugar Challenge is a challenge I enjoy because it typically pushes me to read a few books that are outside my reading comfort zone. Fingers crossed I successfully complete all of my challenges this year!
It's been a few years since I did any kind of a reading challenge… and especially these last couple years, I've struggled to read more than thirty books in a year. Well, this year, I decided to set myself a challenge of 50 books, to try and whittle down both the number of books I've bought or borrowed from the library that I just haven't read, and the ebooks I've downloaded and haven't read yet on my Kindle! So the challenge is 30 physical books and 20 ebooks–and I'm pleased to say that I'm almost on my 10th book already this year! (Of course, there were a couple that weren't exactly planned, just short stories I breezed through… but I'm still counting them, because why the heck not???)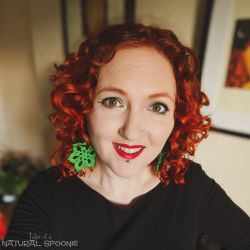 I have decided against doing any reading challenges this year outside of my personal Goodreads one. Mainly as with all the drama I had in my life last year all of my challenges fell to the wayside. Which led to a sense of failure. So this year I've set my Goodreads challenge to 68 books and so far as I write this post I am on 22 books, which in my humble opinion is a bloody good start.


I always do the Goodreads challenge every year. I've set my goal at 135, same as last year. I also decided to do the A-Z Challenge. Later this year, I plan on reviving the Scaredy Cat Bingo from last fall. I hope to have more participants this year, but it's fun challenging myself. I don't beat myself up though if I don't complete a challenge so there's no pressure!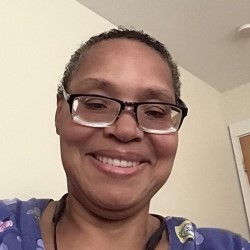 I love reading challenges. I guess the biggest one that I involve myself in each year is the Goodreads challenge. And I keep creeping up my goal. I was in a dark reading slump for years and only started reading as much as I do in 2018. In 2018, I managed to read 285 books and 539 in 2019. I set my goal for 500 books in 2020. And at this writing have read 105 so far. I am pleased that I am able to read at least two books a day.
I also participate in a few monthly challenges. One is the Shadow Lounge Monthly Readathon. This is a very relaxed readathon that runs the second weekend of each month. All readers need to do is to share what they have read during this time. Another challenge I do is the 24B4Monday Readathon. This runs during the third weekend of each month and the goal is to try to read for 24 hours over the course of three days.
Lastly, I will mention the Reading Rivalry challenge. This runs from the 1st to the 25th of each month and is driven by prompts which are compiled into points. There are criteria and bonus points, then the rest of the challenge consists of points for each book read during the time period and a few other events. One of the things I enjoy most about this is the group chat that goes on and we do reading sprints as well as getting to know one another. Because of this, some solid friendships have been formed. I even have a new jigsaw puzzle buddy now and she is a young mom while I am a grandma. I love that this challenge has given me more reader friends.
Are you doing Reading Challenges this year?
Blogging, Discussion
/