Welcome back to the Book Blogger Linky!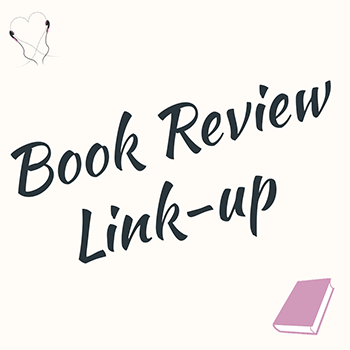 Reviews are the cornerstone of any book blog. Yet, they often don't get a lot of love, be it through comments or views.
Personally, I enjoy writing reviews the most. And I'm very pleased to be able to give all of our awesome reviews a platform here.
So, add your links to the book blogger review link-up below and get some views, shares, and comments for your posts!
Your Review of the Month
You can add a ranting review of a 2-star book, or an excited review of a 5-star book you fell in love with. Or a review of a book you find important and want everyone to read. Link the review you enjoyed writing the most or the one you feel turned out best.
Anything goes!
Every book blogger is welcome to join in. This link-up is open to all genres and book formats. Anything goes as long as it's a book review!
Get support for your blog!
I will share every linked review on Twitter. If there's a big enough image, I will also add it to my Pinterest group board. (Send me a note if you'd like to be added as a contributor on Pinterest).
Use #ReviewOTM for retweets!
Include the hashtag #ReviewotM in ANY of your book review tweets, and I will RT it to my 3000 book blogging and reading followers 🙂
The Rules
This link-up is open until the 1st of March when the next link-up goes online. You can add 3 reviews per month.
This link-up is meant for reviews from February 2019, but you can add January ones as well if they weren't in the previous link-up.

Link back to me please!
Copy and paste this line to the bottom of your review post before adding it to the link-up:

This is my Review of the Month for the review collection on LovelyAudiobooks.info
See how Kerry did it on her blog: Herdings Cats' review of the month
I won't remove reviews that don't add this link back here. But I will focus my support on the reviews that have it. More traffic to the link-up means more visitors for everyone! 🙂

Find new blogs!
There are no other requirements for linking up. But it's of course always nice and beneficial to everyone if you visit some of the other participating blogs, share, and comment.
Beware the Ads…
Unfortunately, the free version of the link-up tool comes with ads. So, if you see some weird, click-bait-looking posts (there's one per row), you are indeed right in assuming that it's not a book review! But since it's also not spam, I can't remove it.
Inlinkz Link Party
While we're talking about traffic for your book blog, are you on Pinterest?
If not, check out my Pinterest guide for book bloggers to get started.
If yes, let me know if you want to join my group boards: Book Review Favourites and Book Quotes Group Board.
Check out all the link-ups here: Monthly Book Blogger Review Link-up
Don't forget to pin and share this post, so the linky gets more visitors and participants to support everyone!