Linky for Book Bloggers
It's a new month and a new review link-up for all book bloggers! Last month's linky had a fantastic turn-out with so many different books in all kinds of flavors.
If you're new to this, check out the link-up guide post first, before adding your book review links to the tool below.
But first, let's take a look at some of the very awesome reviews from the May linky…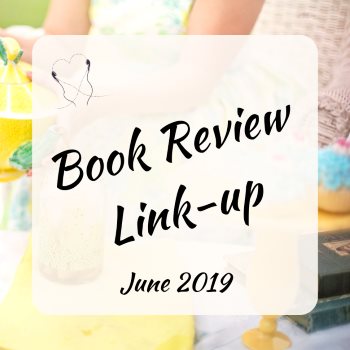 Recap of the May Link-Up
We had a bunch of non-fiction reviews in May. I found Renee's review of Astrophysics for People in a Hurry particularly fascinating and also added the junior version of this book to my list of audiobook recommendations for families with children. Renee @ TwoturnthePage pretty much swoons about this non-fiction bestseller and if you have any doubts whether this is a book you want to read, just go and check out her blog!
"… what I love about him is that he explains science in a way that us scientifically challenged folks can understand without feeling stupid. I also agree with him, that this is the greatest love story ever told. I mean think about it, all these molecules and elements…" [read more]

Of course, I can't miss in this recap list one of my very favorites! Rachel from Barely Bookish reviewed American Gods by Neil Gaiman and she loved it just as much as I did 🙂
"… I really enjoyed this book and I loved Neil Gaiman's writing style. This book was unlike anything I've read. It didn't…" [read more]

The last review I want to share with you today is from Robin @ RobinLovesReading. She reviewed The View from Alameda Island by Robyn Carr. I know a lot of my readers have at least heard about this author. And this is a book you definitely want to check out!
"I was absorbed in this book from start to finish. Lauren went through so much, yet managed to come out on top. It was so beautifully done. I am sure that many, many women…" [read more]
June 2019 Review Link-Up for Book Bloggers
The link-up works best if you support each other. So, please take a moment to visit some of the other participating book reviews, and add a link back to this post to your book review. And remember, sharing is caring! 💕
If you're new and a bit confused (or if it's been a while that you joined the link-up), check the introduction and instructions for the monthly book review link-up before adding your review to the tool below.
Thank you and have fun!