The Monthly Book Blogger List
Welcome to the book blogger link-up in March 2019!
Below you can find the inlinkz tool. It's an automated book blogger list that will grow throughout the month when bloggers enter their awesome book reviews.
You can join in with your own posts. It's a great way to promote your blog and help readers find it. Before you continue, please make sure you read this post with all the general info and a few rules for taking part in the linky.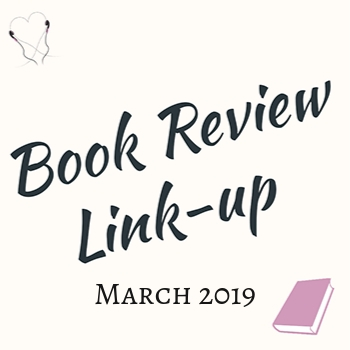 Recap of the February linky
In February, we had a solid 30 entries with some really amazing reviews.
Kim had the absolutely creepiest cover, but the book sounded so intriguing. If you're a true-crime-fan, you should definitely check out her review of Pathological.
It's a universal truth that the mind of a serial killer is a complex place to be. Pathological is a true crime tale about the misdeeds and mental state of Dr. Anthony Garcia. More importantly, …
Kerry joined with her reviews of the Drumbeats series, a story that seemed to have left a big impression on her.
Do you know when you're reading a book that you love and you want to finish to find out what happens but don't want it to ever end as you are so invested in the characters? That's me! I'm devastated that …
As the mom of a little girl, I particularly loved Ana's review of "Today I'll Be a Unicorn". The pictures were really adorbsicles and it looked like a very cute and child-friendly picture book.
The main character in this book is a little girl with a unicorn friend that likes to pretend she's herself a unicorn. She likes to dress and act like a unicorn. She has a great time embodying a really joyful and excited unicorn. Until …
The March 2019 Book Review Linky

Make sure you read the introductions and instructions for joining the book blogger list:
The Monthly Book Review Link-up

Inlinkz Link Party
Before you go and check out a few of the linked reviews, take a second to pin and share this post. The more visitors and participants the link-up gets, the more support for everyone! Thank you 🙂