Linky for Book Blog Reviews
Hello and welcome back to the Book Review link-up! If you're new to the linky for book blog reviews, you can find out everything about it in this post.
You'll see the link tool itself if you scroll down further, as well as a recap with some of last month's reviews.
You can simply add your blog posts yourself by clicking the "Add Link" button. But if you're unsure, you can also leave a comment with your link and I add it for you.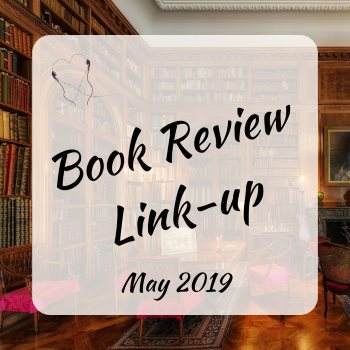 Recap of the April Link-up
In April, we had several first-timers which was really great. I love finding new book blogs through the linky!
I really enjoyed Deanna's review. Check out what she thought about the cover of Big Stick by Kelly Jamieson. It made me love a bit. Visit Deanna Reads Books!
One of the things I really like about this series is that all the women have cool careers of their own. Jodie used to be an engineer before she started her company with Kendra and it's her expertise in 3D printing that gets their business going. It was fun to see Jodie being the boss lady, while also trying to be a single mom.

Megan from Ginger Mom and Company had a 5-star read with a new Lindzee Armstrong book. I've read one of her books before and really enjoyed it. Check out the review!
This book is entertaining and romantic, pulls at your heartstrings and makes you grin with giddy excitement. With Keslee being a wedding planner, this series is also perfect for fans of Lindzee's No Match for Love series (of which I happen to be one!).

Now, this is not a romance link-up! So, of course, we also had something a bit darker. And after reading Trail of Tales' review of "Little Darlings", I got the impression the book isn't quite as harmless as the title might sound. Visit Trail of Tales!
By the end of 'Little Darlings' you are still wondering what part was actually true, the bone chilling terror or the psychological intrigue.

The May 2019 Book Review Linky

Make sure you read the introductions and instructions for joining the book blogger linky:
The Monthly Book Review Link-up
Please take the time to visit a few of your fellow linker-uppers and take a second to share the linky and other book reviews!

Thank you for checking out the linky for book blog reviews! Remember that you can add 3 reviews. So come back throughout the month, add your links, and visit some of the new blogs.
While you're here check out my guides for book bloggers:
How readers find my book blog on Google
Beginner's Guide: Pinterest for book bloggers
How to find AFFORDABLE hosting