The magic of Office Romance books is that the protagonists have to see each other every day. Attraction can grow slowly and any conflicts or misunderstandings have to be faced head-on.
Office Romance books are the perfect place for the Enemies to Lovers trope. You can only dodge your co-worker for so long when you are working in the same building!
And while The Hating Game by Sally Thorne and all the many alpha billionaire bosses are fun, I want to recommend some more diverse Office Romance books to you.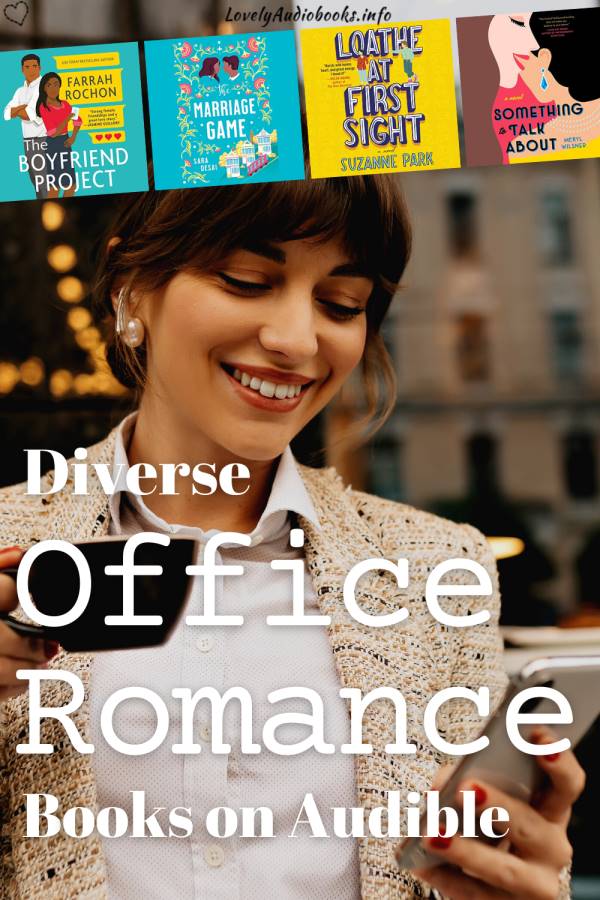 The Boyfriend Project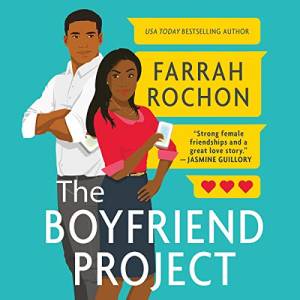 Farrah Rochon (Author), Je Nie Fleming (Narrator)
Get the Audible book**
Get it on LibroFM** (The first audiobook is free!)
Daniel is Samiah's new and kind of fishy co-worker. But he is also the first guy in a long time who she finds interesting. The Boyfriend Project is a beautifully written Romantic Comedy with complex and lovable characters, intrigue, and friendship. And Je Nie Fleming brought it all to life with a great range of different voices!
Related article: Why LibroFM is such a special Audible alternative
The Marriage Game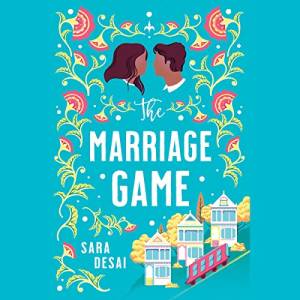 Sara Desai (Author), Soneela Nankani (Narrator)
Get the Audible book**
Get it on LibroFM**
Layla is a recruitment consultant and wants to help people find a job. Sam has a corporate downsizing company and helps companies fire people from their jobs. When the two have to share an office space, it is no surprise that they don't get along well. The back-and-forth between Sam and Layla is extremely entertaining. And Soneela Nankani brings out their feelings so well! The Marriage Game is definitely one of the must-read Office Romance books.
Loathe at First Sight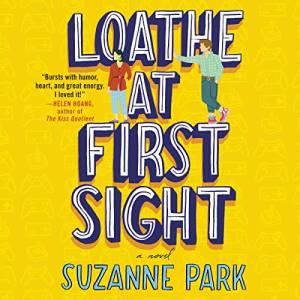 Suzanne Park (Author), Greta Jung (Narrator)
Get the Audible book**
Get it on LibroFM**
Melody just landed her dream project. But she is not happy that the new intern was added to her team. She simply can't stand him. But none of her assumptions actually fit with who Nolan is once she gets to know him. Loathe At First Sight is a great Office Romance with a STEM heroine. And Greta Jung did a wonderful narration!
Faker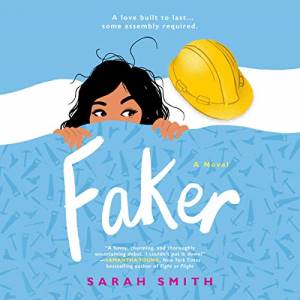 Sarah Smith (Author), Donnabella Mortel (Narrator)
Get the Audible book**
Get it on LibroFM**
Emmie works for a power tool company and she constantly has to defend herself and her work. But her co-worker Tate seems to be the worst in the bunch, never having a single nice word for her. Faker has such sweet, sweet Enemies to Lovers tension. And Donnabella Mortel is an amazing narrator with a great range of voices who really brings Emmie and Tate to life! This is one of my all-time favorite Office Romance books.
Something to Talk About
Meryl Wilsner (Author), Jorjeana Marie (Narrator), Xe Sands (Narrator)
Get the Audible book**
Get it on LibroFM**
Jo is a very successful Hollywood producer. When she takes her assistant Emma to a red carpet event, everyone assumes the two are having an affair. Jo and Emma both try very hard to keep things professional. But as they navigate the rumors, their relationship slowly develops from professional to friends to lovers. Something to Talk About is not just a wonderful Office Romance novel, it is also the kind of book that will stay with you long after you finished it. The audiobook is narrated by Jorjeana Marie and Xe Sands which is an absolutely perfect cast!
Strictly Professional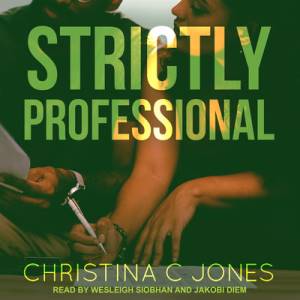 Christina C. Jones (Author), Jakobi Diem (Narrator), Wesleigh Siobhan (Narrator)
Get the Audible book in a deal**
Get it on LibroFM**
Terrence and Gabi are both very career-focused lawyers and have no interest in a romantic relationship. But their chemistry is insane and they can't continue to dodge it. Christina C. Jones is one of my favorite authors and you can always trust her books to have likable characters and a gripping storyline. The audiobook is narrated by Jakobi Diem and Wesleigh Siobhan who make a wonderful team and are a pleasure to listen to!
Related article: How to get Audible books cheaper with Amazon Whispersync
Here to Stay
Adriana Herrera (Author), Carmen Vine (Narrator), Sean Crisden (Narrator)
Get the Audible book**
Get it on LibroFM**
Julia runs the charity branch of a big company. When Rocco starts showing up in the office, the two instantly click. But his job is to decide whether Julia will get to keep hers! Here To Stay was one of my favorite Romance audiobooks of 2020. It's a fantastic Enemies to Lovers Romance with a completely lovable couple. And hearing them voiced by the wonderful Sean Crisden and Carmen Vine makes this one of the best Office Romance books on Audible!
Last Tang Standing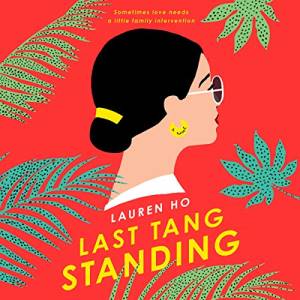 Lauren Ho (Author), Catherine Ho (Narrator)
Get the Audible book**
Get it on LibroFM**
Andrea has to navigate her family, her office enemy Suresh, and her relationship with the wealthy Eric. This Office Romance book set in Singapore comes with a side of love triangle and Enemies to Lovers. The book focuses on Andrea and her journey, but the ending is very, very sweet and extremely romantic. Catherine Ho is a great narrator and it's a pleasure to listen to her bringing the Tangs to life!
If I Never Met You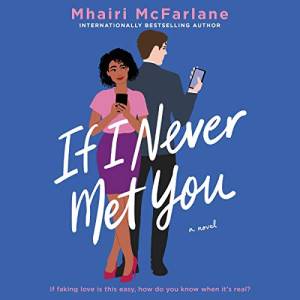 Mhairi McFarlane (Author), Sara Novak (Narrator)*
Get the Audible book**
Get it on LibroFM**
After being dumped in an absolutely awful way by her boyfriend of a decade who is also a co-worker, Laurie is heartbroken and out for revenge. A fake relationship with the office's most eligible bachelor seems like the perfect solution! If I Never Met You is an extremely well-written, captivating, entertaining, sweet, and funny book with a strong feminist message. And Sara Novak is a delight to listen to!
*The heroine is a Woman of Color, Sara Novak has a mixed ethnic background with Caribbean, Mediterranean and Caucasian roots. The author is white.
The Marriage Code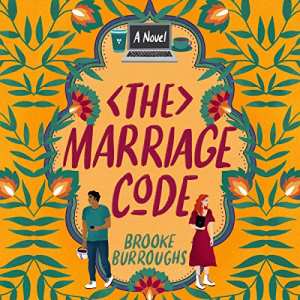 Brooke Burroughs (Author), Soneela Nankani (Narrator), Vikas Adam (Narrator)*
Listen to the Audible book for free with Kindle Unlimited**
When Emma gets the promotion Rishi, her new co-worker, wanted and was promised, the two don't exactly start out as friends. But Emma needs Rishi on her team so she has to make an effort. This workplace Romance with a STEM heroine is mostly set in India and the Enemies to Friends to Lovers storyline is utterly charming. Soneela Nankani and Vikas Adam are amazing narrators who make this audiobook a huge pleasure to listen to!
*The hero is Indian, Soneela Nankani is of East Indian and West African heritage, and Vikas Adam is "Indo-Can-erican". The author is white.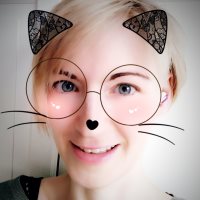 Eline Blackman (pronouns: she/they) fell in love with books as a child – with being read to and reading herself. 10 years ago, she bought her first Audible book. It was love at first listen! An average of 250 audiobooks per year has become the new normal and you will rarely see Eline without a wireless earbud. Romance and Fantasy are the go-to genres for this audiobook fan.
Romance Books
/