Facebook is my second–highest traffic referrer after Google. In this post, I'll tell you a bit about how I use Facebook to promote my book blog.
Because whether you personally enjoy it or not, everybody knows Facebook. And, let's face it, almost everybody uses it or has used it for some time. It's still an insanely popular social media platform that many, many people visit daily.
And you can meet some great fellow book lovers there.
Note: This post is from 2019 and while much of what I explain here still applies, please be aware that this is an old Pinterest guide!
**The marked links and book covers on this page are affiliate links. If you use them to purchase something, I earn a fee at no additional cost for you. Disclosure**
In Search of your Audience
When I started this here audiobook blog, I wondered where I would find my audience. Where do people hang out who want to read stuff about audiobooks? I don't remember anymore where exactly I stumbled over this extremely valuable little piece of information, but the simple answer is Facebook Groups. It was a gamechanger for me.
The first time I typed "audiobooks" into the FB search bar and clicked on the group tab, it was like that TV moment when the sun breaks through the clouds and you hear a choir singing.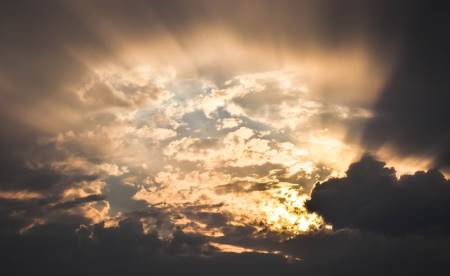 There they were. My people. My group. The audiobook addicts!
I joined a whole bunch of groups and just started looking around. What are we talking about? Can I talk about my blog here? What's the general tone in the group? Do I feel comfortable here? What's even going on?!
But before I go further into the topic of groups, let's talk about Facebook pages quickly. Because I don't even know how many times I've seen the question: "Does my blog need a Facebook page?"
Does your book blog really need a Facebook page? Find the answer to this and other facebook-ish bookish questions!
Does your Book Blog need a Facebook page?
Short answer: Yes.
Long answer: Pretty much, yes.
If you actively use Facebook and want to look for your audience there, you definitely need that page.
I will talk about two possible ways to promote your book blog on Facebook. And either way, you want that page. Setting it up will cost you about 5 minutes. So, just do it.
Option 1
The first option is to actively use your FB page, just like Twitter or Instagram. You start with building up your following (for example with promotional threads in blogging groups or through your other Social Media platforms), engage with others, and post content people will share and comment on. The more engagement a post gets, the more people will see it.
I find it's a little bit more difficult than on the other two platforms to reach new people because hashtags aren't really a big thing on Facebook and everyone's generally more private.
As for me, this is something I'm not good at, at all. So I've opted out of using my FB page like this. I only use it to share my blog posts for my hardcore fans (you two are the best, haha ❤️).
Option 2
I picked the second way, I'm all about the Facebook groups. But you still want that Facebook page with links to your blog posts so you can share this in groups and generally have your blog woven into Facebook. (This was me avoiding the use of the word "professional" because… I'm just not. But yeah, it simply looks better to have a page.)
Now onto the more important bit for everyone who can't work the page engagement magic: Groups.
Facebook Groups: How does this even work?
Go to Facebook and put your core keyword into the search bar. What is your core keyword? Well, mine is audiobooks or Romance audiobooks. Yours might be Thriller books or YA Fantasy. Just think about which readers would most enjoy your book reviews and reading lists. Then look for the places where they hang out.
Related article: 3 Tools to help you find your Keywords
When you clicked the search, go to the tab "Groups" in the top menu and you'll see all groups that use your keyword.
There will likely be many more groups that fit your profile but that you can't see. Because not every group admin is as awesome with keywords as we are, right?! Fortunately, Facebook is very smart. And once their algorithm has seen you interact in your groups for a while, it will show you recommendations for other groups that don't use your keyword but fit you perfectly (like Aural Fixation, one of the biggest groups for Romance audiobooks).
Where do you find your audience as a book blogger? Learn where readers really hang out.
Joining the Right Groups
Your priority should be your "core keyword" groups. Those that are full of people who really have the same taste in books as you.
But you can also join several big reader groups, many of them have 10k to 30k members. There'll be a lot of people in there who share your specific bookish interests, whether it's a love for special editions or fanfiction. People you can personally connect with.
The thing is, being in book blogger groups on Facebook is really nice. And it's a great addition to book Twitter. But if you want to find actual new readers, you have to go out there and find the places where they hang out.
And once you do, something magical will happen: Facebook shares.
Promotion: How to Not be That Guy
Promotion is always an iffy thing. Chances are someone will roll their eyes the moment you post a link to your blog (readers are mostly polite people and will do it without actually leaving a comment).
A former member of my own Facebook group once wrote me a private message about leaving the group because "it was only about promoting my blog and not about the passion for Romance audiobooks". The first part of that statement wasn't entirely untrue. The second, however, was very much untrue! I love audiobooks, that's why I blog about them. The group is a great way for me to hang out with other audiobook fans who also enjoy what I do with my blog. And there's nothing wrong with inviting them over here as long as it's not repetitive, otherwise spammy, or irrelevant to them.
That being said, it won't take you long to find out which kind of promotion is common on Facebook yet utterly ineffective, and also very annoying.
There are a whole lot of paid book promoters on Facebook. What they do is drop link after link after link. Accompanied by ugly graphics and almost unreadable posts stuffed with emojis. These kinds of posts hardly ever get any likes. And groups that allow this are usually very inactive despite huge member counts. Don't be like them! Keep your promotion relevant and interesting.
Which Facebook group is really the best group?
You have two options here. Either you go for groups that disallow promotion. You engage, get to know other members, and become someone people recognize. Some of them might click on your profile and from there get to your blog. (Have a link to your blog in your personal profile!!)
That is the most elegant way.
Me, I'm a very impatient person. So I like those groups best that have one day for promotion a week or allow limited promotion.
Look through a group's wall and you can see if there are only promotional posts with 0 likes, or if it's a good mix of discussion posts and promotion. You want groups with a lot of engagement otherwise there won't be any eyes on your post.
Facebook is pretty good at picking the content for us that we are most likely to engage with. That means as a new poster, you need group walls that a lot of people scroll through. If they give you the likes, more people might find your post on their home feed.
What I found to be really great is sharing posts in threads as an actual helpful resource. Someone asks about review copies? Give them a link to your post about the topic. Someone wants to know about reading challenges? Share your list. And so on. People really appreciate this and it's a great way to connect with readers who'll become returning visitors and followers.
How to effectively promote your Book Blog
I know that you blog because you really care about books. However, some people perceive bloggers as these sell-outs who make crazy amounts of money on the internet. To successfully promote your book blog on Facebook, I think it's really important to show people that you're passionate about books and that you know things they might not know. Be helpful!
While I probably spend a lot less time on Facebook than on Twitter, I check notifications and my home feed countless times every day. By now, Facebook is really good at showing me the kinds of posts that I often comment on. And I get great opportunities to share blog posts in a meaningful way.
But it's fine to let these things come over time. If you want to get started growing your book blog with Facebook, join a bunch of groups, see which ones you feel most comfortable in, introduce yourself and your blog (if allowed), and just get going.
Facebook is absolutely worth it once you find your people.
Have fun 😊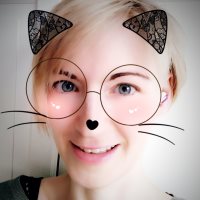 Eline Blackman (pronouns: she/they) fell in love with books as a child – with being read to and reading herself. 10 years ago, she bought her first Audible book. It was love at first listen! An average of 250 audiobooks per year has become the new normal and you will rarely see Eline without a wireless earbud. Romance and Fantasy are the go-to genres for this audiobook fan.
Blogging
/