Rockstar by Lauren Rowe is a Forbidden Love / Rockstar Romance and book 5 in the Morgan Brothers series.
The last Morgan brother found his Happily Ever After. And I'm feeling a little melancholic…
The Morgans are magic! They're the kind of family I've always loved reading about or watching on screen. They're warm, sweet, supportive, and on top of that, really funny!
This is a series of stand-alones, but while listening to Rockstar, I thought that there's definitely an extra layer of fun when you already know all the other people from the previous books. Or know where we are in the general timeline.
Rockstar covers quite a big chunk of time, from before Dax's first tour, to 22 Goat's third album. And every minute of it was delicious!
Lauren Rowe created an entire Rockstar universe, including a band website, a trailer that made my Grunge kid heart beat faster (but, you know, in a cool way, of course), and actual real music videos for the original 22 Goats songs from the book! It's not only a very immersive experience, it's also damn impressive. Go Lauren! 😀
Story
As for Rockstar itself, what can I say? I was captivated. Dax is a true Morgan, meaning entirely lovable. An honestly good guy who's still super sexy and exciting. Proving that Romance heroes don't have to be bad boys to be interesting!
Violet is the kind of likable, understated Romance heroine who can let a guy like Dax shine, while still having her own story, her own successes, and her own personality. She isn't just a background for Dax!
Their story is one of forbidden love. A one-night-stand turning into tons of feelings…
Narration
The narration by John Lane and Lauren Rowe was beautiful as ever. And hearing John Lane make a goat sound totally made my day LOL
To be honest, as much as I love listening to John Lane, I would have preferred a different voice for Dax. I imagined something a bit more raspy and less growly or deep. Something closer to the music video voice. More of an indie rock singer's voice, less of a Death Metal singer's voice, haha.
But that really doesn't take any enjoyment away from listening to this audiobook.
Recommendation
This is, of course, a must for any Morgan Brothers fan! But the series is also one of my most recommended and Rockstar is, in my opinion, one of the best Romance audiobooks of 2019. These audiobooks are fantastically produced and the stories are wonderful! The people are likable and complex, and there's a Morgan for every mood, making a bad day brighter and a great day funnier.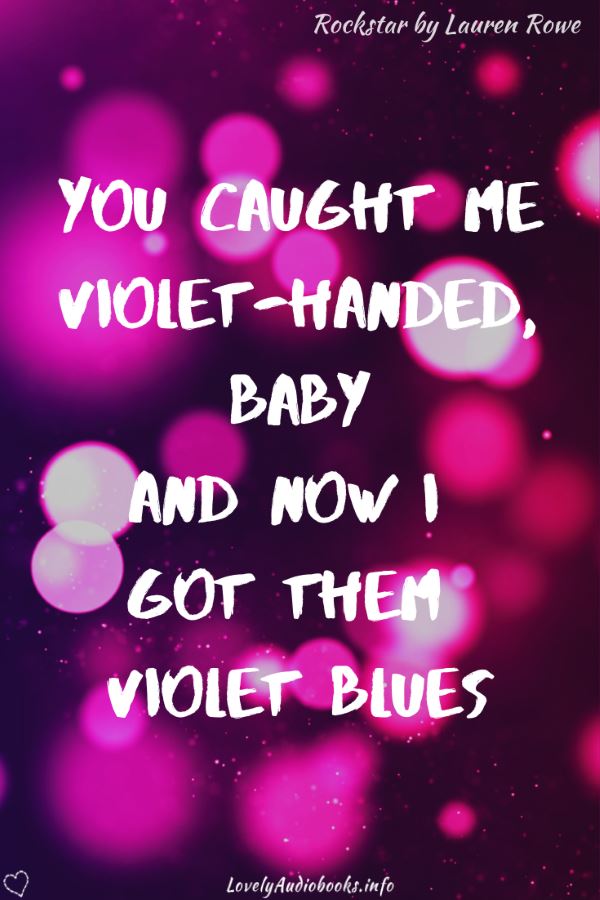 Ball Peen Hammer by Lauren Rowe, a book about one of Dax's brothers, is on my list of laugh-out-loud funny Romance books that you might want to check out, too!
Review
/