Amazon is full of free ebooks, but it can be a bit tricky to find the best among the hundreds of free Romance novels on there! Below, you'll find very popular, highly-rated books that you can buy for $0.00 on Amazon.com.
And these free Romance books all have audiobook versions that you can add to your purchase for $1.99 to $7.49! This is a really cool thing that Amazon offers to get more people hooked on audiobooks (like yours truly).
Instead of having to pay for an expensive Audible membership, you can simply grab the Audible narration on Amazon. That's actually the exact same audiobook that you'd pay $20 or more for on Audible itself.
But thanks to the Amazon Whispersync deal, you can get them for only a few dollars with your free Romance novels and without paying any kind of subscription!
If you haven't bought a Whispersync audiobook before, make sure you check out my guide on how to buy Whispersync deals!
**The marked links and book covers on this page are affiliate links. If you use them to purchase something, I earn a fee at no additional cost for you. Disclosure**
Free Romance Novels on Amazon
The following ebooks were free on Amazon.com on September 12th, 2023. While I check this list regularly, prices can change at any time!
You can find Contemporary Romance novels, Romantic Suspense, Romantic Comedy, Historical Romance novels, Science Fiction Romance, and Paranormal Romance novels on this list. Most of these books are rather steamy and meant for adult readers!
If you are looking for actually free Romance audiobooks and not free Romance novels with cheap audiobook upgrades, you can take a look at this list of my favorite websites for great free audiobooks that are legal and hassle-free.
The Magpie Lord
KJ Charles (Author), Cornell Collins (Narrator)
Get the book**
A lord in danger. A magician in turmoil. A snowball in hell. Exiled to China for 20 years, Lucien Vaudrey never planned to return to England. But with the mysterious deaths of his father and brother, it seems the new Lord Crane has inherited an earldom. He's also inherited his family's enemies. He needs magical assistance, fast. He doesn't expect it to turn up angry.
The Dom Who Loved Me
Lexi Blake (Author), Ryan West (Narrator)
Get the book**
Sean Taggart is hunting a deadly terrorist, and his only lead is the lovely Grace Hawthorne. She's the executive assistant for an employment agency Sean suspects is a front for illegal activities. To get the truth, he is going to have to get very close to Grace, a task he is all too eager to undertake when he discovers her deliciously submissive nature.
Tall, Tatted and Tempting
Tammy Falkner (Author), Dara Rosenberg (Narrator)
Get the book**
She's locked up tight. But he might be the key.
Logan Reed is tall, tatted and tempting.
Kit's a woman with a mean right hook and a secret.
Kit wants a tattoo, but Logan sees more than she intends to share in the drawing of the tat she wants. He sees her in ways no one ever has.
Instacrush: A Surprise Pregnancy Hockey Romance (Rookie Rebels)
Kate Meader (Author), Ramona Master (Narrator)
Get the book**
Roaring back from a life-threatening injury, Theo has the world at his skates as defenseman for his new team, the Chicago Rebels. Everyone adores his big personality, his on-ice talent, and his killer smile. Everyone but his prickly neighbor – or so he thinks. One chilly Christmas Eve, Theo will learn that maybe the girl next door isn't such a hater after all….
Love You Right: Love You, Maine, Book 1
Julia Kent (Author), Teddy Hamilton (Narrator), Erin Mallon (Narrator)
Get the book**
A missed opportunity five years ago makes for an unexpected encounter now between two people meant for each other—but who square off in a very public battle of wills in the small town of Love You, Maine, where every day is Valentine's Day. Can love conquer all in a town steeped in it?
Kell Luview refuses to be a sucker at love again. Five years ago, he left DC with his tail between his legs and his heart broken. Fiercely protective of his small town in rural Maine, he's determined to save the family tree business and avoid his feelings at all costs, no matter how much he longs to solve the mystery of what happened in DC.
Game of Love: Love in Bloom: The Remingtons, Book 1
Melissa Foster (Author), B.J. Harrison (Narrator)
Get the book**
Discover the magic of New York Times bestseller Melissa Foster's writing, and see why millions of readers have fallen in love with the fiercely loyal heroes and smart, sexy heroines of the Love in Bloom contemporary romance collection. The Remingtons are a series of stand-alone romances that may also be enjoyed as part of the larger Love in Bloom series.
In GAME OF LOVE…
Ellie Parker is a master at building walls around her heart. In the twenty-five years she's been alive, Dex Remington has been the only person who has always believed in her and been there for her. But four years earlier, she came to Dex seeking comfort and then disappeared like a thief in the night, leaving him a broken man.
The Wrong Kind of Love
Lexi Ryan (Author), Summer Roberts (Narrator), Tyler Donne (Narrator)
Get the book**
From New York Times bestseller Lexi Ryan comes a sexy new standalone romance novel about a runaway bride, a single dad who's sworn off love, and the kind of family secrets that can threaten to break even the deepest bonds.
You never forget your wedding day. Or the moment your twin sister pukes on your bouquet and confesses she's pregnant . . . with your fiancé's baby.
I wanted to get away, to hide until my heart mended. I found myself in a strange town with a mysterious stranger whose talented mouth and hands almost made me forget it was supposed to be my wedding night.
Enemies With Benefits: An Enemies-to-Lovers Romance (Loveless Brothers)
Roxie Noir (Author), Tor Thom (Narrator), Monica King (Narrator)
Get the book**
I don't love him. I don't even like him. I just want him.
Eli Loveless was my nemesis from the first day of kindergarten until we graduated high school. Everything I did, he had to do better – and vice versa. The day he left town was the best day of my life.
Ten years later, the day he came back was the worst. Now he's my coworker. Grown-up Eli Loveless is sexy as sin. He's hotter than asphalt in the summer. The irritating kid I once knew is gone, and he's been replaced by a man with green eyes, perfect abs, and a cocky smile. It's bad that I want him. It's worse that he wants me back. There are looks. There are smirks. There are smiles that make my panties burst into flame. And then, there's a shared kiss that leads to the hottest night of my life. This is no office romance. This is a five-alarm fire.
Hot as Puck
Lili Valente (Author), Tyler Donne (Narrator), Summer Roberts (Narrator)
Get the book**
The NHL's biggest bad boy is about to fall for the virgin next door… I am the world's biggest dating failure. We're talking my last date went home with our waitress kind of failure. But I have an ace in the back pocket of my mom jeans—my sexy-as-sin best friend, NHL superstar forward, Justin Cruise.
Justin owes me favors dating back to seventh grade, long before he became a hotshot with a world famous…stick. So in return for my undying platonic loyalty, all I want is an easy-peasy crash course on how to be a sex goddess.
Stay Here Tonight
Cynthia Dane (Author), Hildred Billings (Author), Beth Roeg (Narrator)
Get the book**
Lonely Lydia has little to look forward to during her long days working at the local LGBT resource center, except greeting multimillionaire heiress, Maxine Woodward, who drops by every week.
But Maxine could barely care who Lydia is. Maxine's a faraway dream, the ultimate fantasy for young lesbian, Lydia.
Tallulah's Temptation
Robyn Peterman (Author), Shane East (Narrator), Amanda Ronconi (Narrator)
Get the book**
Running a tourist trap for humans in the Bermuda Triangle had sounded like a fine plan—until it wasn't. With the Sea Hags gunning for our island and ruining our questionably successful business, I did what any desperate Mermaid would do. I called for backup.
Of course, getting help from the Otherworld Defense Agency is risky as they don't usually deal with ocean creatures. Whatever. Desperate times call for crappy measures. Chances are they'll send freaking Pirates. I hate Pirates… Well, I hate one Pirate in particular.
The Pawn
Skye Warren (Author), Kylie Stewart (Narrator)
Get the book**
The price of survival… Gabriel Miller swept into my life like a storm. He tore down my father with cold retribution, leaving him penniless in a hospital bed. I quit my private all-girl's college to take care of the only family I have left. There's one way to save our house, one thing I have left of value.
Cheeky Royal
Nana Malone (Author), Andi Arndt (Narrator), Shane East (Narrator)
Get the book**
I never wanted the throne…. I have a plan: Find my long-lost brother and make him the prince so I don't have to rule. The last thing I have time for is my sexy new neighbor. She's everything I don't want, sassy, funny and…not available. That's okay – I'm amazing best-guy-friend material…. Friends? Sure. Anything more? Definitely not.
Securing Caite: SEAL of Protection: Legacy
Susan Stoker (Author), Savannah Peachwood (Narrator)
Get the book**
Caite McCallan is a Department of Defense admin working in Bahrain when a glitchy elevator, of all things, leads to an unexpected invitation to dinner by a gorgeous Navy SEAL. When he later stands her up, Caite's understandably upset…until she overhears a plot that confirms Rocco didn't blow her off. Instead, he and two fellow SEALs are in danger – and Caite is forced to put her career and her life on the line to save them.
Close Liaisons
Anna Zaires (Author), Kathleen Godwin (Narrator)
Get the book**
For college student Mia Stalis, the invaders—the beautiful, mysterious Krinar—are only stories on the news. Rumors about them abound: about their impossible strength and speed, their intentions toward Earth… their vampiric tendencies. None of it concerns her, though—until she catches Korum's eye.
Flame
Chelle Bliss (Author), Samantha Brentmoor (Narrator), Jason Clarke (Narrator)
Get the book**
Gigi Gallo's childhood was filled with the roar of a motorcycle and the hum of a tattoo gun. Her dream has always been to work at her family's tattoo shop — Inked. But on her first day of work, she runs into someone from her not-so-innocent past.
Pike Moore is a bossy biker with a cocky attitude and an even bigger ego. He came to Inked to start over. New town. New job. New roots. None of that included coming face-to-face with the hot chick who spent a week in his bed before she vanished without a trace.
Craving
Helen Hardt (Author), Sebastian York (Narrator), Neva Navarre (Narrator)
Get the book**
Your escape into a world of dark mysteries & spicy romance. After being left at the altar, Jade Roberts seeks solace at her best friend's ranch on the Colorado western slope. Her humiliation still ripe, she doesn't expect to be attracted to her friend's reticent brother, but when the gorgeous cowboy kisses her, all bets are off.
The Governess Affair
Courtney Milan (Author), Rosalyn Landor (Narrator)
Get the book**
The start of a critically acclaimed historical romance series by New York Times bestselling author Courtney Milan… Hugo Marshall earned the nickname "the Wolf of Clermont" for his ruthless ambition–a characteristic that has served him well, elevating the coal miner's son to the right hand man of a duke. When he's ordered to get rid of a pestering governess by fair means or foul, it's just another day at work.
I hope you'll enjoy your free Romance novels and awesome new audiobooks!
If you need more, check out my list of the most popular Kindle Unlimited Romance audiobooks! KU subscribers can listen to all of them for free.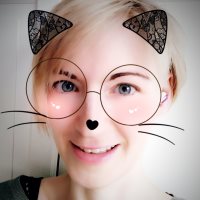 Eline Blackman (pronouns: she/they) fell in love with books as a child – with being read to and reading herself. 10 years ago, she bought her first Audible book. It was love at first listen! An average of 250 audiobooks per year has become the new normal and you will rarely see Eline without a wireless earbud. Romance and Fantasy are the go-to genres for this audiobook fan.
Romance Books
/