Review: Lingus
by Mariana Zapata
narrated by Callie Dalton
[This review contains a mild spoiler (predictable revelation). Proceed at your own risk!]
Jealousy is a common (dare I say popular?) topic in romance novels. So, what happens when a boy and a girl fall in love and the boy then goes to have sex with other women? For money? In front of cameras?
In "Lingus" porn meets romance.
And in this listener's opinion, it works.
We start out at a porn convention with Kat and her friend, both porn fans. Kat and her circle of friends are mostly likable characters, even though the way they joke with one another is rather crass. Things happen and Kat makes a new friend, Tristan, "adult movie actor".  Now, where could we possibly go from here?
Well, I can tell you, we neither go straight for Erotica, nor do we dive deeply into comedy. It is actually a slow burning friends-to-lovers kind of story. The audiobook is a solid 10:49h long. That's a lot of time for story development. Due to the colorful characters it never felt slow or boring though. And while this is a light read/listen it is also entertaining and rather heart-warming. Callie Dalton's narration really gave the characters life. Her voices, in particular her Tristan voice, were great and her intonations worked well in keeping that balance between funny, heart-warming and sexy.
I would say this is more on the funny/hilarious side compared to The Wall of Winnipeg and Me.
However, this book is only for you if you don't mind pornography and if you don't mind taking a look at porn actors as actual people.
Publisher's summary

Most people would describe Katherine Berger as a responsible girl with a big heart, a loyal friend who takes care of those close to her, and the possessor of a wicked sense of humor. There was something about her that most people didn't know. "My name is Kat Berger, and I love porn."

When twenty-five-year-old Kat is dragged to a porn convention by her best friend, she's both embarrassed and nervous. The last thing she ever expected was to meet someone who makes her laugh like no other. This is a story about acceptance and friendship, and a love born out of the most unexpected of places.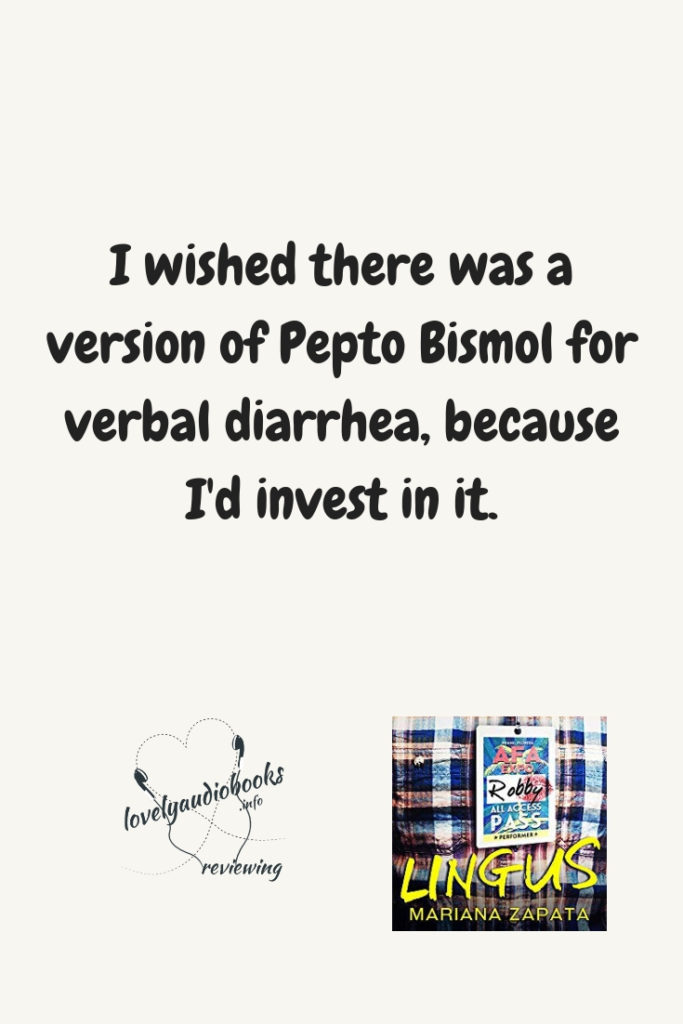 Oooh-Factor:
4 out of 5 stars
Only the jokes are crass 😀
Audio-Factor:
Audiobook > Book
I think some things would bother me more in the printed version (the name-calling "among friends", the nasty comments about porn actresses that aren't in the circle of friends…). In the audiobook it's easier to get past that because of the enjoyable narration.
Pick it up here:
It is part of the Audible Romance package.