What a year, right?! Fortunately, in the world of audiobooks 2020 was not a bad year! There have been a lot of absolutely amazing releases and I hope I could do my part in getting them the attention they deserve by telling you all about them.
Like many others, March and April put me in a giant reading slump. But some absolutely wonderful audiobooks pulled me out of that again and I actually managed to listen to 240 books in total this year!
The world of audiobooks itself got a massive shake-up in September when Audible announced the end of Audible Escape. I have written quite a bit about Audible Plus since then, which – sadly – isn't quite on par with Escape yet for us Romance listeners. Nevertheless, it's shaping up to be a very nice unlimited audiobooks subscription!
But you'll find more about that below, in my Lovely Audiobooks 2020 Wrap-Up, with my personal book and blog highlights!
January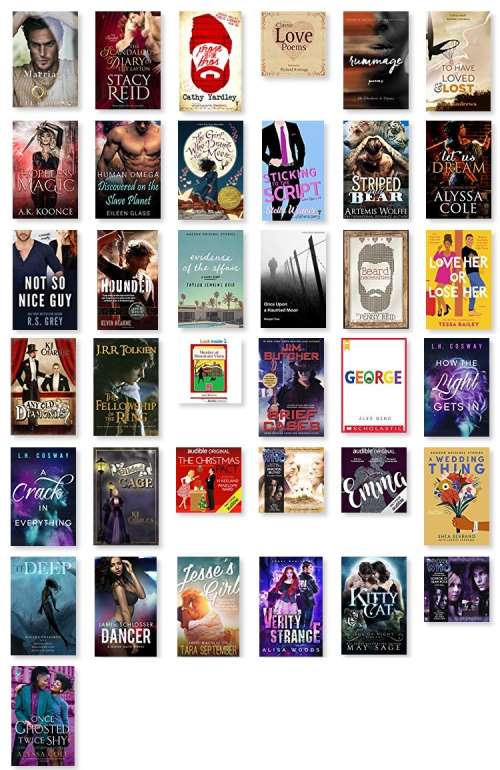 Audiobook Highlights
The Deep by Rivers Solomon, Dancer by Jamie Schlosser, Evidence of the Affair by Taylor Jenkins Reid, George, Any Old Diamonds by KJ Charles, Let Us Dream by Alyssa Cole, Sticking to the Script by Stella Weaver, Beard Necessities by Penny Reid
As part of the audiobook challenge, I listened to some really intense books this month and a bit outside my usual "comfort zone" or whatever you want to call that. And it was a whole lot of fun!
Blog Highlights
My Favorite Friends to Lovers Books
February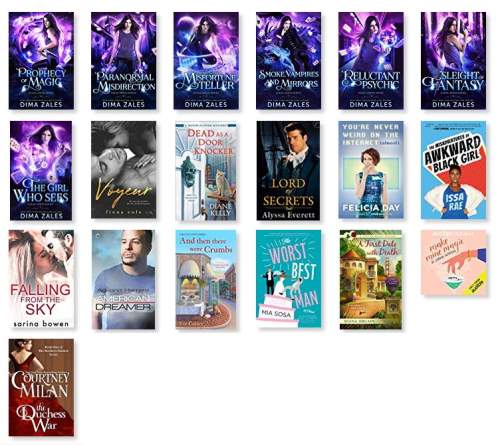 Audiobook Highlights
The Girl Who Sees Series by Dima Zales, You're Never Weird on the Internet by Felicia Day, Awkward Black Girl by Issa Rae, Falling From the Sky by Sarina Bowen, American Dreamer by Adriana Herrera
Blog Highlights
Even though this post is sadly outdated now, it was one of my February highlights: 15 Authors of Color in Audible Escape
My Favorite Romance Novels about Booklovers
Why Audiobook Listeners aren't Lazy
March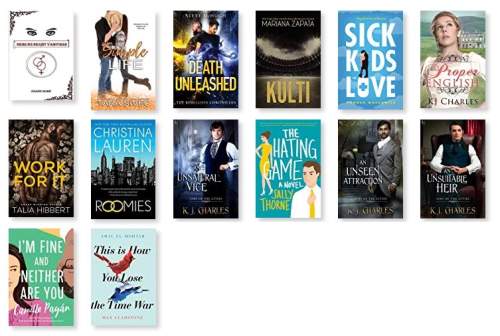 Audiobook Highlights
Proper English by KJ Charles, The Sins of the Cities trilogy by KJ Charles, The Hating Game by Sally Thorne, Work For It by Talia Hibbert, Death Unleashed by Steve McHugh, Sick Kids in Love by Hannah Moskowitz
Most of my listening and blog posting happened early this month before things went majorly downhill.
Blog Highlights
My Favorite Cozy Mystery Audiobooks
What I don't want to read in Romance anymore
April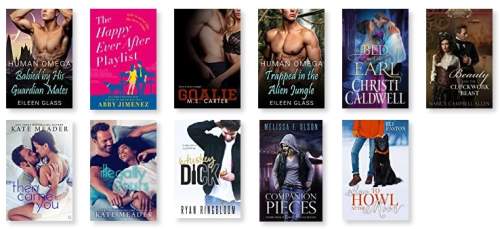 Audiobook Highlights
Picking up books again was difficult. But the Human Omega trilogy by Eileen Glass and The Happy Ever After Playlist by Abby Jimenez helped a lot.
And I was so proud when I managed to create an entire blog post again!
Blog Highlight
Good Romance Novels with Bad Sex
May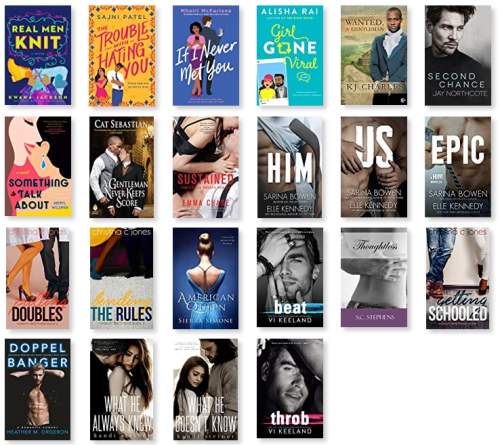 Audiobook Highlights
The Trouble With Hating You by Sajni Patel, If I Never Met You by Mhairi McFarlane, Girl Gone Viral by Alisha Rai, Second Chance by Jay Northcote, Something To Talk About by Meryl Wilsner, Him/Us/Epic by Sarina Bowen and Elle Kennedy, The Wright Brothers series by Christina C. Jones, What He Doesn't Know duet by Kandi Steiner
This was a fantastic audiobook month for me and things are feeling a little more normal again… or rather a new normal!
Blog Highlights
My Favorite Love Triangle Books
Problems only true Audiobooks Fans understand!
A Discussion of Illustrated Covers for Romance Novels
June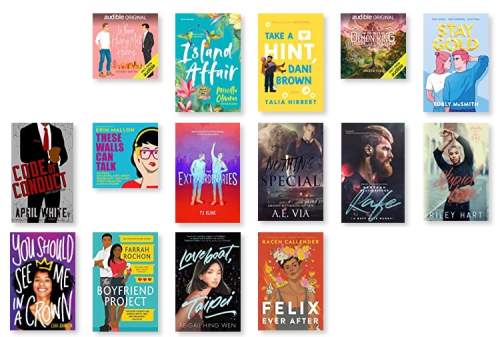 Audiobook Highlights
Take a Hint Dani Brown by Talia Hibbert, How to Defeat a Demon King in Ten Easy Steps by Andrew Rowe, Code of Conduct by April White, The Extraordinaries by T.J. Klune, Stupid Love by Riley Hart, You Should See Me in a Crown by Leah Johnson, The Boyfriend Project by Farrah Rochon, Loveboat Taipei by Abigail Hing Wen, Felix Ever After by Kacen Callender
Blog Highlights
Amazing LGBTQ Romance Books by and about People of Color
My Favorite Fantasy Audiobooks in Kindle Unlimited
July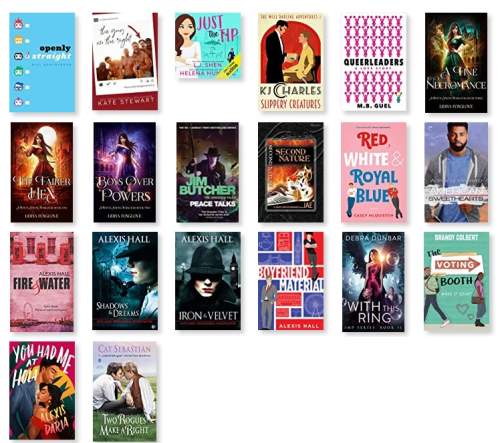 Audiobook Highlights
Slippery Creatures by KJ Charles, Queerleaders by M.B. Guel, The Kate Kane Paranormal Investigator series by Alexis Hall, Boyfriend Material by Alexis Hall, With This Ring by Debra Dunbar, The Voting Booth by Brandy Colbert, You Had Me at Hola by Alexis Daria, Two Rogues Make a Right by Cat Sebastian
Blog Highlights
My Favorite Lesbian and WlW Romance Audiobooks
Great Short Audiobooks that don't cost an Audible credit
August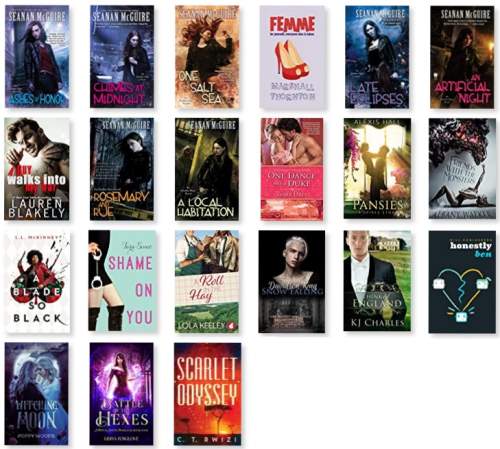 Audiobook Highlights
The October Daye series by Seanan McGuire, Femme by Marshall Thornton, Think of England by KJ Charles, Witching Moon by Poppy Woods
Blog Highlights
My Favorite Enemies to Lovers Books
My Favorite M/M Romance Audiobooks
The Guide to Unlimited Audiobook Subscriptions
September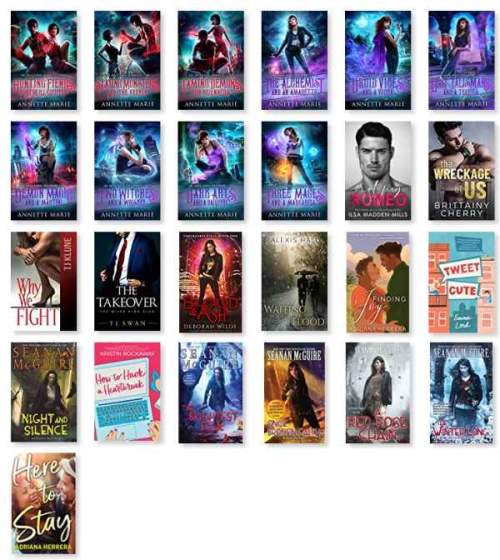 Audiobook Highlights
The Guild Codex Spellbound series by Annette Marie, Not My Romeo by Ilsa Madden-Mills, The Wreckage of Us by Brittainy Cherry, Why We Fight by T.J. Klune, The Takeover by T.L. Swan, Finding Joy by Adriana Herrera, Here to Stay by Adriana Herrera
Blog Highlights
The Best Kindle Unlimited Romance Audiobooks
October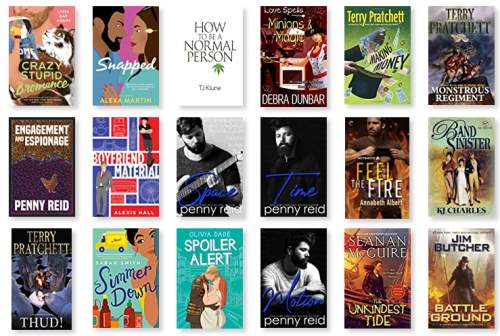 Audiobook Highlights
The Boyfriend Material re-listen, Law of Physics series by Penny Reid, Simmer Down by Sarah Smith, Spoiler Alert by Olivia Dade, The Unkindest Tide by Seanan McGuire
Not a lot going on with the blog this month as I was rather busy with my personal highlight of 2020: the birth of my second child 🙂
November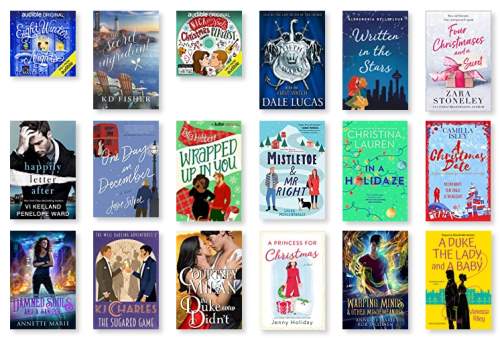 Audiobook Highlights
Eight Winter Nights by Liz Maverick, The Secret Ingredient by K.D. Fisher, Nick and Noel's Christmas Playlist by Codi Hall, Written in the Stars by Alexandria Bellefleur, Happily Letter After by Vi Keeland and Penelope Ward, Wrapped Up in You by Talia Hibbert, Damned Souls and a Sangria by Annette Marie, The Duke Who Didn't by Courtney Milan, The Sugared Game by KJ Charles, A Princess for Christmas by Jenny Holiday, A Duke The Lady and a Baby by Vanessa Riley
Blog Highlights
Popular Romance Audiobooks in Audible Plus
My Favorite Christmas Audiobooks
December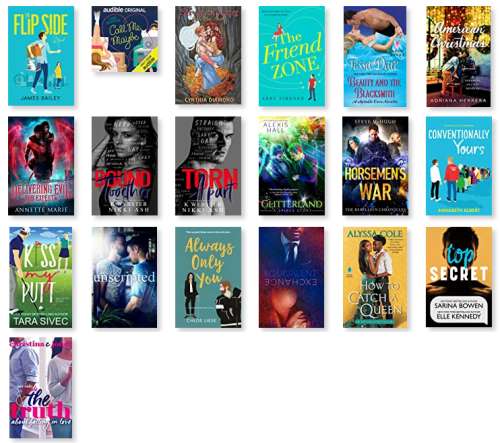 Audiobook Highlights
Delivering Evil for Experts by Annette Marie, The Torn and Bound Duet by K. Webster and Nikki Ash, Horsemen's War by Steve McHugh, Unscripted by J.R. Gray, Top Secret by Sarina Bowen, The Truth by Christina C. Jones
Blog Highlights
My Top 10 Favorite Audiobooks of 2020
The Guide to Libro.fm – THe Indie Bookstore Alternative to Audible
Blogging
/