Mini reviews: Urban Fantasy and Paranormal Romance with demons
Werewolves and vampires are probably the most popular fantastic creatures.
But personally, I've always found demons more interesting. I hope this doesn't say anything about me 😛
If you've been here before, you probably already know about my fascination with them. While I was thinking about this blog article I tried to figure out what it is about demon stories that I like.
One thing the following series have in common are the very strong female characters. Most of these series are even named after their main character. They also have an abundance of funny banter. And I just love how these authors take the lore and turn it into something new and intriguing.
Today I want to recommend to you series with demons that I really enjoyed! These books all fall somewhere between Fantasy, Urban Fantasy and Paranormal Romance.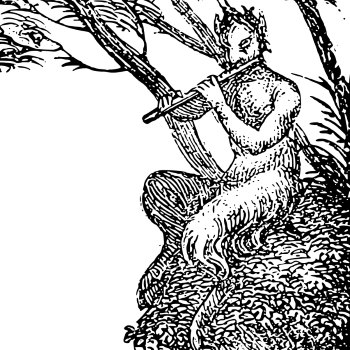 The Kara Gillian Series by Diana Rowland
If you like police procedurals, exploring new fantastic worlds, solving murders and other secrets, crushing on the wrong guy, and then finding the right one, then this series is for you.
In the earlier books Kara Gillian, who is a cop and a demon summoner, tries to solve gruesome murders. Later on, the series turns more into Fantasy when she explores the demon world.
Some people criticize this genre/trope change. But I loved it. I felt this was a pretty epic story and I was absolutely hooked from start to finish.
The narration by Liv Anderson is great. She has a range of easily distinguishable voices and is very pleasant to listen to.
You can get the first audiobook in a Whispersync deal for $10.50. For the other parts, it's better to use Audible credits though. I never regretted using mine for this series 🙂 I really loved it!
The series is completed and all 8 parts are available on Audible.
Find the entire series on Amazon**
The Imp Series by Debra Dunbar
I believe I have mentioned here and there that this is MY FAVORITE SERIES OF ALL TIME AND EVER.
We meet Samantha, who is a middle-aged woman, self-proclaimed slumlord, and crushing on her very young, very hunky neighbor who mows her lawn. She happens to also be an imp. A demon from Hel who came to Earth for a little vacation. Since none of the angels are hunting her, her stay has already lasted much longer than she had hoped.
Then things happen and – without wanting to give too many spoilers – the little imp finds herself with much more responsibility than she cares to take on.
The narration by Angela Rysk is absolutely fantastic. It's so funny, I've had many laughing out loud moments. But she also has the seriously sexiest man-voices. I have listened to these books countless times because they are so thoroughly entertaining. Sexy, funny, captivating, even when the universe is at stake.
You can get the first audiobook in a Whispersync deal for $8.50 and the rest for $11.50 each. Did I mention this is my favorite series ever? That should answer any question in regard to the credit-worthiness of this series that deserves way, way more attention than it has gotten so far 🙂
The series is completed and all 10 parts are available on Audible. There are also several spin-off series (which I have all read and would all recommend). You can read my review of book 1 of Half-Breed here.
Find the entire series on Amazon**
The Welcome to Hell series by Eve Langlais
This is my newest demonic discovery. I first stumbled over Eve Langlais in the audio deals for a Friday post last year.
She has several series set in Hell. I'm in book 2 of the Welcome to Hell spin-off series and having a blast!
Hell is a well-oiled company / state. We've got hunky half-demons and women who most certainly do not take shit from anyone. Book 1 features a witch who was burned at the stake and with her last breath, cursed everyone who had an active hand in her death. We meet her 500 years later, working as Lucifer's assistant.
She's sassy but also still hurt by how her fiance betrayed her and watched her death. So she has sworn off men.
I am now in book 2, where we meet a lady who's a serial killer. She ends up in hell after being executed, even though she only ever killed "bad guys".
I suppose these characters aren't for everyone, but I find them extremely entertaining and Eve Langlais does very well with giving us a good enough reason why these ladies ended up in Hell, yet still making them likable.
Mindy Kennedy's narration is funny and captivating. Her voices are great and I listened to the first book in one day because I couldn't put it away.
The entire series and a total of 54 audiobooks by this author are in the Romance Package. I suppose Eve Langlais can keep us busy for a while! 😉
Add the series to your library**
The Nava Katz series by Deborah Wilde
Now, I don't insist on all my demon reads to be about "good" demons. So let's finish this list with Nava, a reluctant slayer of things that go bump in the night.
So far I have not continued with the series after reviewing part 1. Too many books, too little time! But I really enjoyed Nava's shenanigans before so she belongs on this list and is also a big recommendation.
Not only, but also, because I love narrations by Hollie Jackson who is so great at doing the sassy bad-ass young women like Nava and Amber the Half-Breed.
All Nava Katz ebooks are in Kindle Unlimited. You can get the audiobook upgrade for $7.50 per book.
The series isn't yet finished. The last part is expected to be released this year.
Find the entire series on Amazon**
Happy listening!
And if you share or pin this post before you leave, I will love you forever <3 Thank you!