The Pykh series by Eileen Glass was not at all what I expected when I looked for an MPreg Romance for the Audiobook Challenge 2020. It was absolutely heartbreaking, epic, and beautiful!!
Let's be honest here, the titles of these three books didn't really make me expect quality writing and emotional depth. Human Omega: Discovered on the Slave Planet, Human Omega: Trapped in the Alien Jungle, and Human Omega: Babied by his Guardian Mates.
I thought I'd get some fluffy Erotica. But I'm a Joel Leslie fan, so I knew that at least the narration would be top-notch!
Then I found myself on a wild planet with three slaves to invading bug-type aliens. And I was hooked by their individual stories and their adventure together…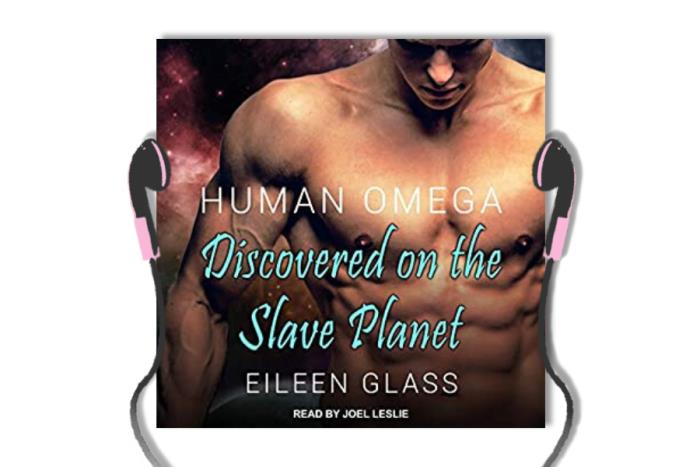 **The marked links and book covers on this page are affiliate links. If you use them to purchase something, I earn a fee at no additional cost for you. Disclosure**
Pykh Series
written by Eileen Glass
narrated by Joel Leslie
The Heroes
Carter is a human space marine who was abducted by nasty bug-aliens and put into a cage with two giant cat-like aliens on the spacecats' home planet. He's a very down-to-earth guy who completely charmed me with the way he's in touch with his feelings and overall so open and friendly.
Then there's Pykh… aw man, Eileen Glass broke my heart so many times with this character! I hadn't expected this one. Pykh didn't have a name. He was born in slavery, had never learned the culture of his people, and is still such a downright good kid!
The last one in this human and spacecat sandwich is Siel who fought the invaders until he was captured. He's an older and experienced warrior who teaches Pykh about their race, the fleaf'akhie, and about all the things Pykh has never experienced because he never knew freedom.
These three were just amazing, every one of them individually, and the way they matched as a throuple.
Human Omega
Now, I'm very, very new to the omegaverse, and generally, it's not really my thing. I picked this book up for the "Read something Smuttier than your usual" prompt in the audiobook challenge. It seemed like the perfect opportunity to check out an MPreg book.
This is a great book for MPreg beginners like me as there is no actual offspring born in the Pykh series. The story mainly focuses on the three forming a relationship and fighting the bug-invaders.
And I suppose it's a good introduction to the omegaverse and how all of that works since we learn about it together with Carter.
I liked that Carter, being really just a normal human male, didn't go through heat and that the omegas in the fleaf'akhie culture were treated as precious and revered. While there is mention of rape, it's only in the context of the invading race.
Pykh and Siel are both alpha types, but they are how I like my alphas: They're always in control of what they're doing and good, protective guys!
The Narration
As I mentioned earlier – and a bunch of times before on this blog – I really love Joel Leslie narrations! He has such an incredible range of voices and accents, and he's so pleasant to listen to.
Every character has their own distinct sound, making it easy to follow dialogue and remember whose point of view you're currently listening to.
He also did this amazing thing to make us, as readers, understand what's being said while still making it obvious that the spacecats didn't understand the word.
Recommendation
If you enjoy Sci-Fi Romance and aren't completely opposed to M/M/M or the idea of male pregnancy, I think you will love the Pykh series by Eileen Glass as much as I did!
It's a fast-paced adventure story that keeps you guessing and will catch you off-guard so many times. It's deeply emotional and romantic with wonderful main characters who you just have to root for.
All three ebooks are included in Kindle Unlimited, and you can buy each audiobook for just $7.49 when you download the ebook for free (here's a guide to cheaper audiobooks with Whispersync deals).
Get the Pykh audiobook 1 on Amazon**
If you love Sci-Fi Romance, make sure you check out my discussion of Ice Planet Barberians, my favorite Monster Romance books, and this list of the best Sci-Fi audiobooks.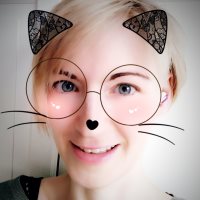 Eline Blackman (pronouns: she/they) fell in love with books as a child – with being read to and reading herself. 10 years ago, she bought her first Audible book. It was love at first listen! An average of 250 audiobooks per year has become the new normal and you will rarely see Eline without a wireless earbud. Romance and Fantasy are the go-to genres for this audiobook fan.
Reviews
/