Ready to Were (Shift Happens 1)
by Robyn Peterman
narrated by Hollie Jackson
WTF? That's short for the Werewolf Treaty Federation of course!
Werewolf Essie is an agent for WTF, it was her chance to get away from Hung Island and "Hank the Skank", who is her ex-boyfriend and maybe or maybe not her mate. However, when female werewolves start disappearing on Hung Island, WTF sends Essie back there to solve the case.
This was a pretty light novella, but nevertheless very entertaining! Initially, I was worried where we'd be going because some of the dialogue is fairly over the top and it seemed like the initial storyline wouldn't get much room next to Essie's and Hank's reunion.
However, the story doesn't blow up Hank's and Essie's drama. Instead, they behave like real adults and resolve their issues painlessly. That leaves enough room in the second half of the book for Robyn Peterman to focus on the actual case of the disappearing girls and we move on in the story beyond the romance.
As usual, Hollie Jackson did a fantastic narration. She doesn't puff up the over-the-top dialogue further and is HJ in all her wonderful narrator glory! I love her Southern accent and how dryly she delivers jokes. Her narration had a big part in getting me hooked on the "Shift Happens" series.
Overall, it's a fast-paced story and good light fun with some hot werewolf action. I felt positively surprised and delightfully entertained!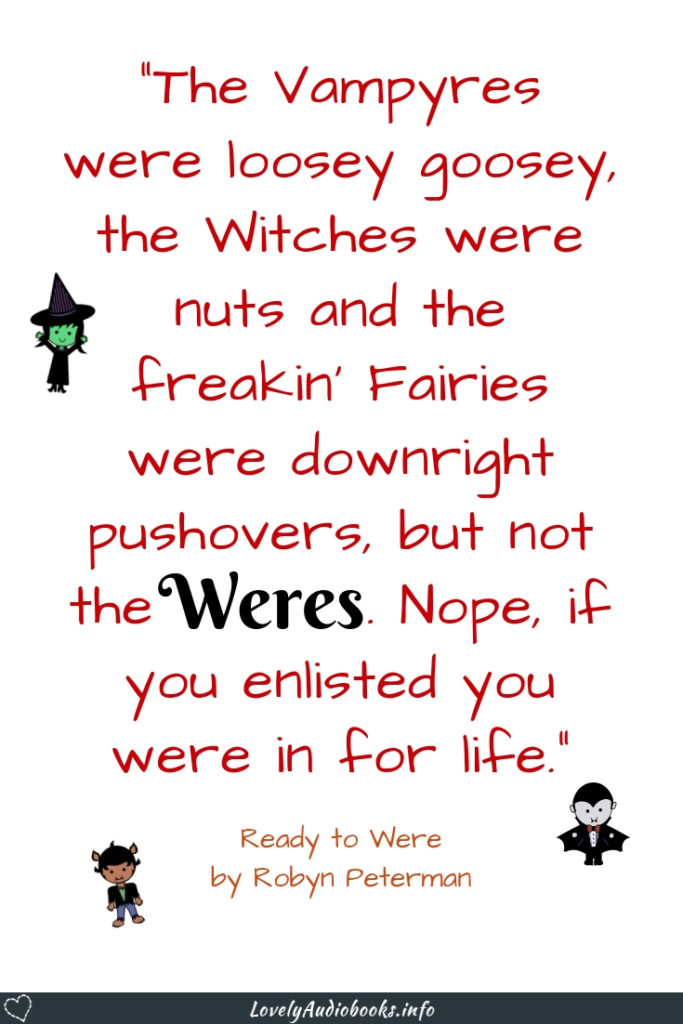 Oooh-Factor:
4 out of 5 shifter stars
So much hot werewolf chemistry!
Audio-Factor:
Audiobook > Book
Because Hollie Jackson. You know I'm a fan.
Pick it up here:
All four books of the Shift Happens series are part of the Audible Romance package**. Add them to your library now by clicking here**.