Trust the audiobook blogger 😉 I don't just know my way around aural reading, I'm also the mom of a toddler and work in long-term placement foster care with kids who are 1 to 18 years old.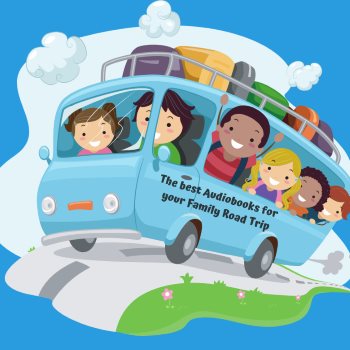 Do you love family road trips or do you dread them? As a passionate RV traveler, I obviously like them quite a bit. But, boy, can they go wrong!
A crying toddler, a pouting, bored kid, or fighting siblings… And it doesn't take long for parents or carers to run out of patience.
That's actually one of the things I love about traveling in an RV. If things go dire, we find a decent spot to stop (or a not so decent one… boy, the places I've seen…). And everyone can breathe, relax, move around a bit, and generally calm down.
As for audiobooks, they aren't only a great way to keep yourself entertained while driving. You can also listen over the car speakers and have everyone enjoy a great story.
You should choose audiobooks for your family road trip with the youngest listener in mind. But just as movies like Toy Story or Beauty and The Beast appeal to adults, so can some of the fantastic stories for younger readers. Just think of Harry Potter.
What's also important for many families – mine included – is the cost. Your travel budget might not necessarily approve of a bunch of audiobooks for $20 – $30. That's why I've included several audiobooks that are free with Kindle Unlimited or have a very nice price.
Related article: How to listen to free audiobooks with Kindle Unlimited!
When Traveling with Children age 8 and older…
The Wee Free Men
The Tiffany Aching series by the amazing Terry Pratchett is extremely entertaining and funny. But it also has fantastic role models for little girls and boys. Thanks to the wonderful wit of Sir Terry, this is a smart story with depth that adults will love as much as younger readers. (I have actually read it as an adult for the first time and can't wait to read it to my daughter.)
If you buy the ebook and audiobook together, you get them for a reduced price.
The Hobbit
The Hobbit by J.R.R. Tolkien probably won't need much of an introduction. It's a classic. And whether or not you have seen the movie, the unabridged version narrated by Rob Inglis is a wonderful choice when you're looking for audiobooks for your family road trip. Not only does he have the perfect audio storyteller voice, he actually sings the hobbit songs!
You can download this audiobook for free with Kindle Unlimited.
Disney's Beauty And The Beast and Maleficent
I mentioned Disney movies earlier. How convenient that Kindle Unlimited has free audiobooks for two of the most popular Disney fairytales! These will definitely entertain everyone on your road trip.
Add Beauty and the Beast to your library**
Add Maleficent to your library**
Fortunately, the Milk
If the previous audiobooks were all a bit too long for you, this 1-hour-long beauty is your perfect road trip choice. Neil Gaiman is an amazing storyteller. He brings his wonderful, magical story to life, narrating it himself.
This audiobook is cheaper with FreeTime Unlimited.
The Phantom Tollbooth
This 50-year-old classic by Norton Juster has a brand new unabridged audiobook! The Fantasy story is just perfect for bored kids who might love to hear about bored Milo and his adventures.
Astrophysics for Young People in a Hurry
If your family is more interested in non-fiction, or you're looking for an audiobook that can be split into smaller chunks more easily, then Astrophysics for Young People in a Hurry might be perfect. It's entertaining and you can learn some cool things!
This is the child-friendly version of Astrophysics for People in a Hurry and young stargazers will absolutely love it, while the adults can still learn a thing or 5 as well.
And it's narrated by none other than LeVar Burton!
Audiobooks for you and your children age 4 – 7
Zoey and Sassafras: Dragons and Marshmellows
This popular new children's book series is now coming out on Audible. It's a great pick when you're traveling with younger children on your family road trip. The cute story of Zoey and Sassafras will likely already work for even younger children, and isn't only entertaining, but also has easy-to-follow STEM elements.
Rosie Revere and the Raucous Riveters
At my home, we are huge Rosie fans and have read Rosie Revere Engineer about 500 million times. So, this follow-up series that's also coming out on Audible had to be on this list. It's a smart and very entertaining story about a little girl who doesn't only dream of becoming an engineer, but also practices for it.
Audiobooks for Family Road Trips with older Kids
The Hunger Games Trilogy
If you're traveling with pre-teens or teenagers, your family road trip might be a great opportunity to listen to the unabridged audiobooks of the Hunger Games trilogy. I think this is a fantastic story with a great role model.
All three audiobooks are free with Kindle Unlimited and beautifully narrated by Carolyn McCormick.
Add the entire series to your library**
Theodore Boone: The Accomplice
The Theodore Boone series by John Grisham are Thrillers for younger readers. The Accomplice is the recently released 7th book in the series. If your family isn't interested in Fantasy, maybe a bit of suspense will do the trick to make everyone love your road trip.
Theodore Boone wants to be a lawyer and is a fresh take in the great genre of kid detectives.
Related article: New audiobooks for teens in Kindle Unlimited!
And if you got your family totally hooked on audiobooks, make sure you check out AudiobookSync. Every year during the summer months, this project by AudioFile magazine offers free audiobooks for teens! In 2019 they have an entirely new collection.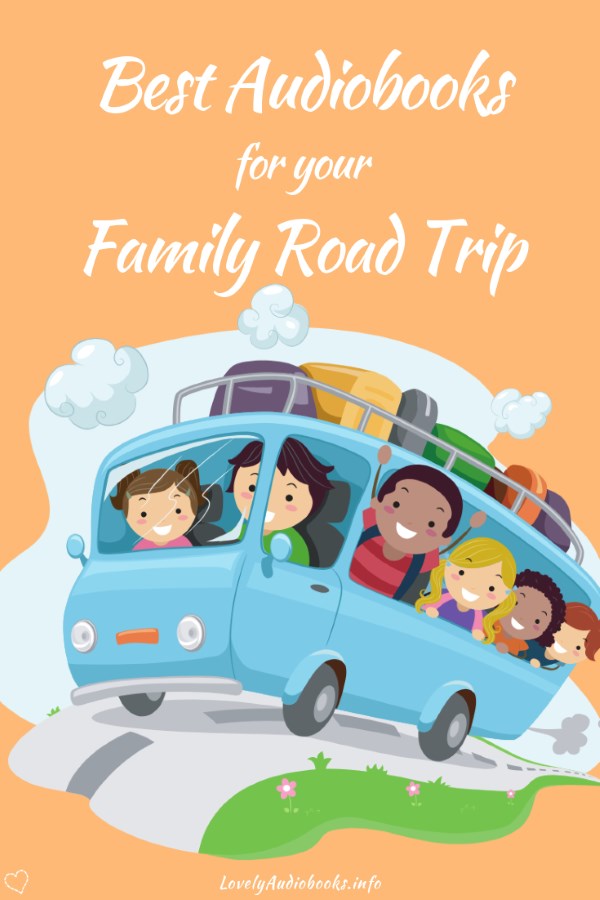 Booklist, Review
/