The Wonder of Now by Jamie Beck was everything I had hoped for! The heroine was intriguing and lovable and so deserving of a happily ever after.
I found this audiobook in Kindle Unlimited. It's one of the newest releases in the program and was in the September KU list.
written by Jamie Beck, narrated by Dara Rosenberg
This was my first book by Jamie Beck. Which means I also haven't read the two previous books in the Sanctuary Sound series.
However, I just can't pass up on a villain heroine!
When I prepare my monthly Kindle Unlimited list, I research the books I haven't read yet (which, I can tell you, are most, because instead of jumping on new releases like I should, I always get distracted by something shiny that someone recommends somewhere). That means, I read a couple of reviews and try to get a feel how people enjoy that particular audiobook. As a result, some of them don't make it onto the list.
While others, like The Wonder of Now, make their way right into my Audible app.
Peyton the heroine
What absolutely sold me on this book was how intriguing Peyton sounded. She betrayed her best friend in the previous books in a profound way. And then she was diagnosed with breast cancer.
Peyton really was the complex character I had hoped for. But she was also absolutely lovable and there was no moralizing undertone about what she did to her friend. Instead, it was discussed from different angles which I liked very much.
Her struggle with building a new life for herself after cancer broke my heart. It was so raw and emotional.
However, it wasn't a tearjerker!
I really loved this book and going on that journey with Peyton.
Narration
Dara Rosenberg is a wonderful narrator. Her voice fit Peyton perfectly and her narration made the story all the more captivating. She could truly transport the emotion.
I could easily distinguish between all the different characters. And the male voices were great. It's a very captivating audiobook!
Recommendation
The Wonder of Now is a closed-door Romance. There are no explicit scenes but Peyton thinks about her ability to have sex as her post-chemo self.
I can definitely recommend this book if you enjoy stories about complex women and protagonists struggling with physical impairments and illness.
As I said in the beginning, this audiobook and the entire Sanctuary Sound series are free for Kindle Unlimited subscribers. You can also buy the audiobook for a reduced price on Amazon.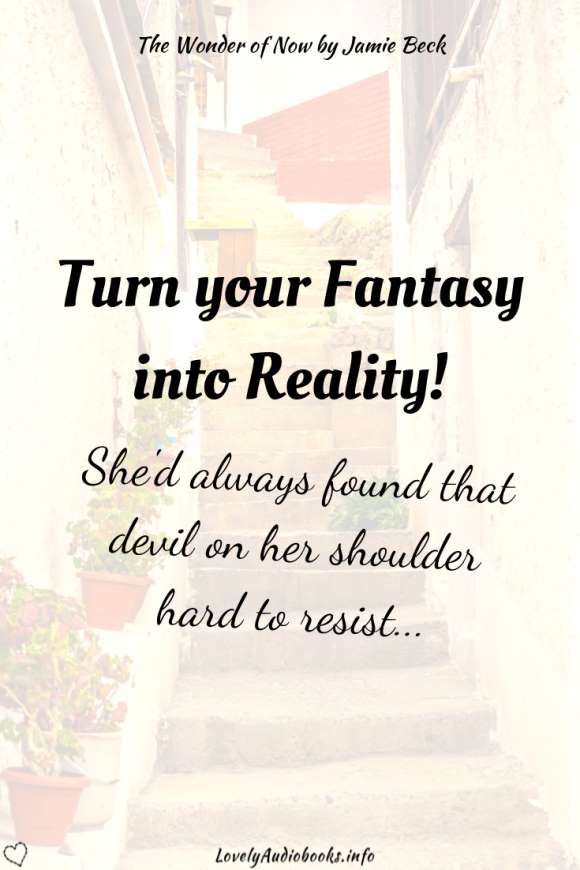 Review
/