Aliens Among Us / God Among Us
If you're a fan of the Torchwood TV series you might know that it was never really canceled but just… not continued. On TV!!
With Torchwood season 6 – God Among Us – recently released, I want to introduce you to these incredible audiobooks. But first, let me catch you up on what's going on here…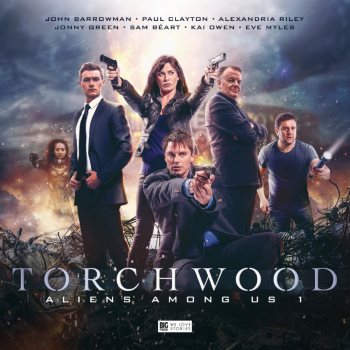 Torchwood TV series and Audiobooks
While Torchwood was still running and afterward, John Barrowman and others wrote books in the Torchwood world, with some of them also available on Audible.
Aliens Among Us and God Among Us are different from the previous audiobooks though. These audio plays are produced by Big Finish and are the official season 5 and season 6 of Torchwood. They are produced with a full cast, including John Barrowman and Eve Myles, and have been written under the guidance of Russell T. Davies, the original show creator.
Related article: Why audiobooks aren't "lazy" or "cheating"
Torchwood Season 5: Audio Play "Aliens Among Us"
An audio play basically means that you're listening to a TV show, just without the moving pictures. You hear all the environmental sounds, like car doors or gun shots, the actors might sound closer or further away, and every character is indeed played by a different actor.
Since I've been listening to audiobooks a lot and for a very long time now, I can't say if audio plays are more or less difficult to get used to for avid audiobook listeners. I'm somewhat leaning towards the former. Normally, we only listen to people speak, never to environmental sounds.
So it might take you a moment to get used to it. But then it's so worth it!
Torchwood Season 5 Review
That little warning aside, I absolutely loved Aliens Among Us. And it's without a doubt an absolute must-listen for Torchwood fans. The overarching storyline, as well as the individual plots of the 12 episodes, were captivating and everything I'd expect from Torchwood.
Torchwood for Diverse Reading
Torchwood has always been very diverse and I was thrilled to see that this was continued in season 5. We have two gay men (one of which is older and happily married), the ever so pansexual Jack Harkness, and a non-binary lifeform who is referred to as "they".
Torchwood "God Among Us"
Like season 5, God Among Us comes in 3 parts, each one with 4 episodes.
I can't tell you much about what's happening with the team in season 6 since that would be spoilers for season 5. Just know that there's more to come after "Aliens Among Us". So get to it!
Torchwood Audio Plays Format
Torchwood season 5 and 6 are available as CD's or MP3 downloads in the Big Finish store, and you can buy the CD's on Amazon as well.
Depending on where you live, converting a CD you own to MP3's for personal use might be allowed. If you buy the CD's from Big Finish directly, you get access to the complementary digital version as well. However, on Amazon, the CD's are quite a bit cheaper.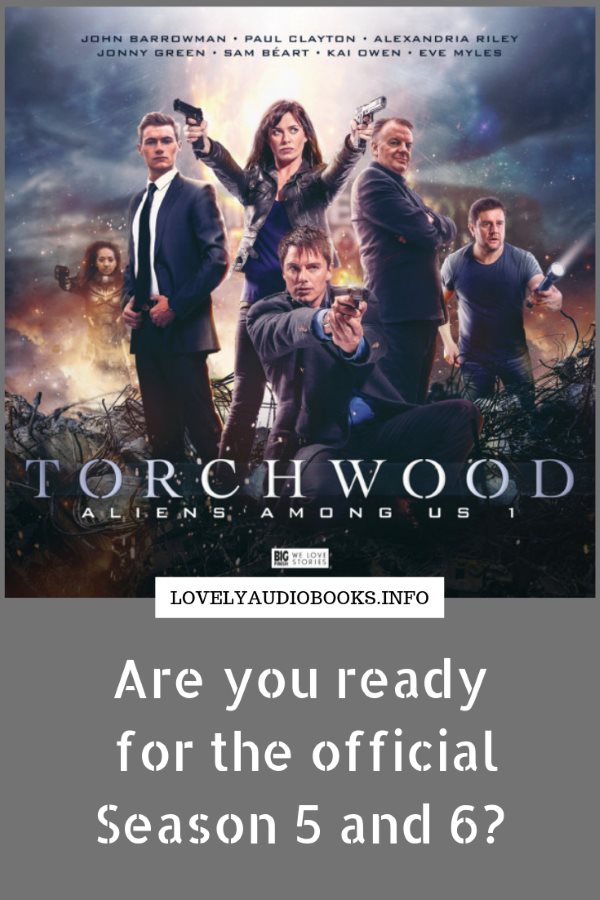 Reviews
/