Where did this Lauren Blakely classic go?
It's not that long ago that someone was searching for a book title in one of my bookish groups. And for once, I actually recognized the story: Trophy Husband by Lauren Blakely!
Alas, what I thought would be my bad memory's moment to shine, was actually kind of a fail.
Because, while I correctly remembered the title of the book, it turned out that the book doesn't exist anymore *gasp*
This is a thing? Did you know this was a thing?
Of course, I went to research it, as one does. And I found out that Trophy Husband is one of the books Lauren Blakely has completely rewritten and republished. As a blogger, I wholeheartedly understand the concept of republishing older work that is still a solid idea but that you feel you could write better now.
Lauren Blakely's Trophy Husband – then…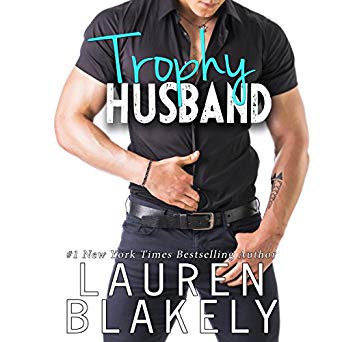 Trophy Husband was the story of McKenna, fashion blogger and gamer, who was recovering from an awful break-up. To protect her feelings she decided to do the same thing her ex-fiance did. So she started looking for a Trophy spouse.
As a vlogger, she made a political statement out of her public search for a suitable, young, good-looking husband. This was something I particularly loved about the original story.
McKenna, especially the way Samara Naeymi portrayed her, is in so many regards the kind of heroine I like to see in Romance novels (especially in Young Adult and New Adult, impressionable minds and all…). She's the self-reliant, strong, yet vulnerable and open woman I often miss in this genre.
The Dating Proposal – now…
This month, the new version of McKenna's and Chris' story was released: The Dating Proposal. It is now a dual PoV story, narrated by Andi Arndt and Sebastian York.
While Trophy Husband was more chick lit with a single PoV focussed on McKenna, The Dating Proposal is a dual PoV Romance. I haven't listened to it yet, but based on other reviews, it's low angst, with great 3-dimensional characters, witty banter, and a beautiful love story. Everything we've come to expect from Lauren Blakely!
I'm really looking forward to this new version of McKenna's and Chris' story ?
The new audiobook also contains a bonus novella, Delayed Satisfaction. This is a prequel to Satisfaction Guaranteed**, which will be released on June 10th. The novella is a duet (!!) narration by Andi Arndt and Jason Clarke.
Spotlight