Book covers… A constant source of discussion among book lovers! How important is a good cover design for you? And have you ever picked up a book only because of its cover?
Join our book blogger discussion on book covers! We're blog hopping again! The summer hop has some awesome bookish questions and discussion topics. A bunch of book bloggers have joined in and will be hosting and answering questions. And if you want to come along on future Bookish Blog Hops, join our Facebook group.
Bookish Blog Hop: Summer Hop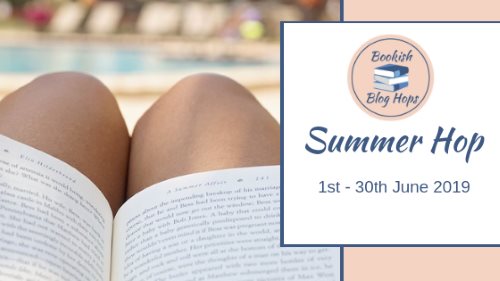 Thoughts on Book Covers…
So, today's question is about book covers. Now, I just have to throw the old saying in the mix here, "Don't judge a book by its cover". But it's actually quite fun to do exactly that!
You see, I love picking books only by the cover and title. It can be awesome to go in without knowing where the story will take me. The job of summaries is to let you know what you can expect from a book, so there's often some level of spoiler in there if you like.
When I go into a story without any prior knowledge (other than genre, cover, and title), I can appreciate the bigger plot development much more. While, when I know the summary or bigger plot points, I focus more on details, on smaller steps that take us there. It feels like two very different ways of approaching a book and I enjoy both.
That being said, I only pick my books by the cover in my audiobook subscriptions. If I don't like it, it's not much of a waste to just DNF. When I buy a book or consider a review copy, I always read the blurbs and some reviews, to make sure I know what I should expect.
What do the Book Bloggers think…
But what about my fellow book bloggers? Do you ever choose books solely by the cover?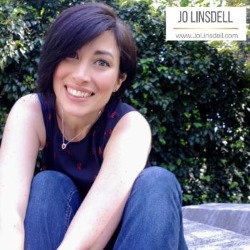 Jo Linsdell www.JoLinsdell.com

Whilst I'd love to say I never judge a book by it's cover, I'd be lying. I've grabbed several books based solely on the cover design in the past. If a book has a good cover design it's much more likely to catch my eye.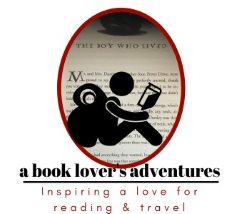 Becki Svare www.abookloversadventures.com

I am so guilty of choosing a book by it's cover! The cover design and title are always the first things I notice. Then, if the summary keeps me interested it'll go on my to-be-read list. A few times though, a book has been recommended and after I get it I realize I wouldn't have picked it up because I didn't like the cover. So, I'm always grateful for recommendations from friends!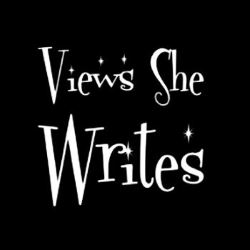 Views She Writes https://viewsshewrites.wordpress.com

Most of the time, I do not. When I browse for books in my Overdrive account or Goodreads, I choose list view option so as to refrain from getting influenced by the cover of the novel. There have been so many instances where I checked the cover of the book only after I finished reading and realized I would never have gone for this book if I had seen the cover, but I ended up loving the story and the author.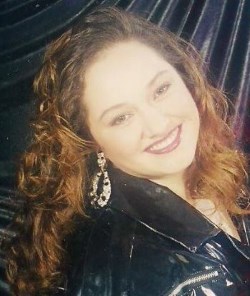 Brandy Potter www.brandypotterbooks.com
I don't judge books by covers. I tend to like leather bound or classically bound hardbacks that look good in a library. Those kinds of books can't show you anything on the cover. Plus the one or two times that I grabbed a book because the cover looked good, the book was terrible.
.
.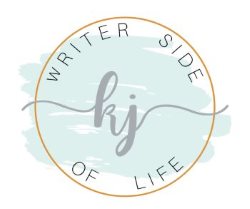 I like to think I don't choose books by their covers. Now and again, you can get a great story with a beautiful cover, like The Immortalists by Chloe Benjamin. But I mostly get recommendations from the bookish community, family, and friends. That way, I branch out in terms of different genres and authors. And I usually read a page in the middle to see if I like the writing style.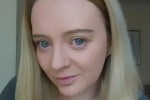 Fee – eBook Addicts http://ebookaddcits.net

Yes I am a little guilty of doing this, not all the time but usually I will just read the blurb and go from there. Sometimes I see a cover and love it and then not read anything about the book and go in blind.
This was very fascinating! We all have very different takes on the whole "cover issue"! But I don't think anyone should feel guilty for choosing books by the cover. Most authors (and publishers, of course) put a lot of thought into picking their book covers, maybe even as much as writing a summary. Nothing wrong with us readers appreciating it later!
What's your opinion? Join the discussion in the comments!
Discussion, Blogging
/