Welcome to Lovely Audiobooks, a book blog dedicated to audiobooks! I'm so happy you're here 😊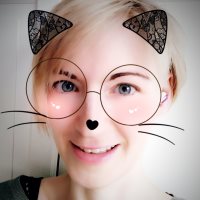 Lovely Audiobooks is my place to tell you about all the audiobooks I love and recommend!
I share little tips and tricks to save money, so you can listen as much as you like to amazing books you get in a deal or even for free. And I hope my book lists will help you get the most out of your unlimited audiobook subscriptions!
My name is Eline, and as a social worker, my day job has very little to do with audiobooks. My free time, however, is all about books! I've always been an avid reader. And the day I listened to my first audiobook really changed my life. This sounds super dramatic, doesn't it? But it's true! I get to enjoy a lot more books again, even though I have two young children. That's because I can combine my books with all the less-fun tasks of daily life. And those are actually a lot more fun now!
Q&A

My first audiobook:
Neverwhere by Neil Gaiman
My favorite genres:
Contemporary and Historical Romance and Urban Fantasy
My favorite place to listen to an audiobook:
Cuddled up on the sofa with my kids is very high on the list. But I also love listening while being on the road with our RV.
A great book doesn't always have an amazing audiobook, but a mediocre book can still become a fantastic audiobook! That's the magic of narrators.
My Product Reviews
Listening to audiobooks can get quite expensive! I use a range of different audiobook services so that I can share my independent opinion with you here on the blog as an audiobook fan and avid listener.
I will tell you about the strengths and weaknesses of each audiobook plan so you can find the best one for you!
My goal is to help you get audiobooks cheaper, find an unlimited audiobook subscription that fits your taste in books, and learn all the tips and tricks for using Audible.
So you can comfortably afford to listen as much as you like!
Start with one of my most popular posts, a comparison of the Best Audiobook Apps, or check out how to get more out of your Audible membership!
Audiobook Recommendations
I listen to around 250 audiobooks a year, and I've been an audiobook fan since I bought my first Audible book in 2013 (much longer if you count the years when I listened to cassette tapes as a child).
So yeah, I listen to a lot of books! But I don't tell you about all of them here on the blog. A few years ago, I made the decision to only feature those audiobooks on here that I want you to listen to!
This is not a book blog for positive and negative reviews. It's a book recommendations blog! If I listen to something I don't truly love, I either quit and try a different book, or I only track it for myself but don't write about it here.
I enjoy a variety of genres these days. While most of my books are Romance or Fantasy, I also listen to Sci-Fi, Mysteries, General Fiction, sometimes Nonfiction, and I will try pretty much any genre if it's a short audiobook because I love changing things up and trying something new.
On the first of each month, I share my recommendations for newly released audiobooks with you here. Make sure you pop by regularly to check those out!
But to get started, why not take a look at my favorite Romance Audiobooks of all time and my favorite Audiobooks of 2023?!
Get in touch!
I always love to hear from other audiobook fans! If you want to connect, please leave a comment under one of my blog posts. And if you're looking for more recommendations and bookish chat, you can find like-minded people in my Facebook group Romance Audiobook Binge.
If you like it here and don't want to miss out on any new Lovely Audiobooks posts, I can send you emails:
Sign up for the Lovely Audiobooks Newsletter here!
Happy listening!