Staying inside has suddenly become a global necessity. If you usually listen to your audiobooks while commuting, working, or going for walks, it can be pretty odd to have a lot more indoor time on your hands now. And you might have forgotten which fun things to do at home alone other than sleeping, eating, and watching Netflix!
If you pick up a print or ebook again, you might miss your favorite narrators' voices… But fortunately, audiobooks go perfectly with a lot of different activities in your own home. And while I always like to make a point of how audiobook listeners are not at all lazy, it's also your good right to just relax while listening!
So, if you "won" an hour or two each day because you're stuck inside and don't have to commute anymore, try some of this nice and fun stuff to do at home that go perfectly with listening to audiobooks (and with social distancing)!
And if you find yourself with even a whole lot more time on your hands because you lost your job and face financial worries, please check out my list of websites with free audiobooks (they're all legal, of course)! For what it's worth, at least there is no need to give up on books!
Puzzles go perfectly with audiobooks
Let's start this list with puzzles! I'm a sucker for anything puzzle. Jigsaw, crosswords, sudoku… There are some great apps for the latter two. But it's so nice to sit down with a real jigsaw puzzle and an audiobook. This is definitely one of the most fun things to do when bored at home!
This is also something you can do together with your little ones and the whole family. You can even listen to an audiobook together while doing a puzzle or playing board games…
Bake something… and learn to do it really well!
There are two options for this one:
Either, you find a really ambitious project like a fancily decorated, multi-layered cake that will keep you busy for hours.
Or you find a fairly simple recipe and keep practicing it so that you can always bake it quickly and easily in the future.
Personally, I'm very partial to option two. I love baking, but it's gotta be quick and easy with things I always have at home. So I can whip something up right away when I crave sweets! I'm also a big fan of making desserts that are "healthier" than what you'd buy. For example, I use whole grain flour mixed with almond or rice flour and add less sugar. I know this sounds a bit like it's taking the fun out of it. But honestly, after throwing a box of chocolate chips into my cookies or muffins, no one has ever complained to me that they tasted too boring or "too healthy" 😀
I have my own recipes now which I've adjusted for my optimal health to taste ratio, haha. But a website that really helped me in the beginning was Chocolate Covered Katie. She does exactly this, baking and cooking all the tasty stuff, but giving it a little healthy twist!
Phone Games
This is my secret favorite. Lying down with my earphones in and a cute phone game is the ultimate relaxation for me! I'm currently obsessed with Animal Crossing Pocket Camp! If you also lost out on the chance to join the Animal Crossing craze (Switches are sold out EVERWHERE), this free app is an awesome alternative. You play online and can even connect with friends.
It's such a friggin cute game and I love this chance to travel to some beautiful little virtual islands!
Other favorites of mine are Cooking Craze, Merge Magic, Best Fiends, and Dragon Vale. They have also provided many fun hours in the past!
Coloring
Coloring is so relaxing and the one of the best fun activities to do at home for adults! Yeah, coloring isn't just for kids anymore. There are a lot of rather… "adult" coloring books out there, haha. But, fortunately, we also live in a time when you don't even have to go out to buy a coloring book anymore. You can download and print something nice, or even use a phone app like Happy Color!
I offer a Printable Coloring Book for my newsletter subscribers. If you're a new or existing subscriber, you can grab it by using this form: Get my newsletter and coloring book!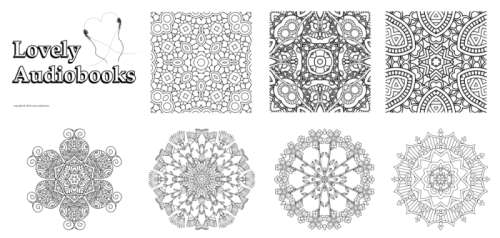 Crafts 'n' Stuff!
Okay, I'm sure you're not at all like me and you have been making your own decorations for years already! Or maybe you are just like me, and between work, kids and chores, you thought DIY projects look really nice on Pinterest but it's just not you, haha.
Crafts are one of the most fun activities at home though, alone or with kids! And if you aren't that creative yourself, there are a lot of great walk-throughs online that don't even require any special materials.
Here's a cute thing I recently made with my daughter. It's super easy, works for any age, and we could use what we already had at home: No-Sew Sock Bunnies from Feeling Nifty
Just audiobook and chill!
This list wouldn't be complete without the option to just relax on the furniture of your choice! Be it your rocking chair and enjoying the view in your garden (I'm picturing this in my head and am so jealous of you right now), hanging out on your balcony and enjoying a few rays of sunshine, looking out of your living room window, or closing your eyes. Take a moment for yourself, immerse yourself in the world of your audiobook story, and just be! 🙂
What are your favorite fun at home activities?
All about Audiobooks