Are you wondering how to become an audiobook narrator? Sadly, it's not enough to have a good microphone and a love for telling stories (although that's a start).
Reading entire books out loud requires vocal skills, both in regard to bringing the protagonists to life, but also to managing the extremely taxing task of reading out loud for hours on end.
Now that companies producing AI-narrated audiobooks try to break into the market, it is even harder for new voice actors to make a name for themselves and make a living as audiobook narrators.
So, if you want to become an audiobook narrator and get paid for reading books aloud, it is now more than ever important that you have the vocal skills to create a captivating, engaging listening experience!
Larry from the Matinée Multilingual Blog wrote an overview for us on the essential vocal skills you need if you want to become an audiobook narrator!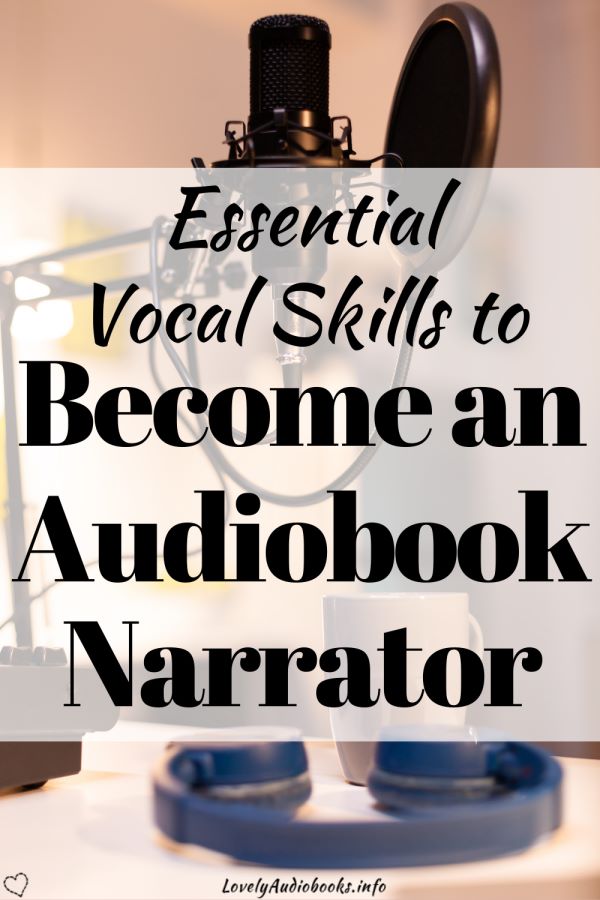 How to Become an Audiobook Narrator: Essential Vocal Skills
Are you thinking of becoming an audiobook narrator? If you are, there are some essential skills you'll need to master in order to compete with the professionals currently enjoying this rewarding job choice.
Let's take a closer look at audiobook narration and the skills you need to work hard on to truly bring a story to life:
What is an audiobook narrator?
An audiobook narrator reads a book and their reading is recorded in a professional recording studio. There are many different types of audiobook narration such as; duet-narration, multicast, full-cast, and solo narration. An audiobook narrator has a rich and full career often performing the voices of multiple characters of all genders, geographical location, accents, emotion, and more across different projects, and sometimes within just one book reading.
The narration may then be used for books, papers, magazines, and other written article types. This then makes those written pieces available to the two million people currently living in the UK with sight loss, and anybody who may not be able to read a book, or who is otherwise unable to.
What are the essential vocal skills of audiobook narrators?
There are multiple skills that are essential for audiobook narrators to ensure that they can do a fantastic job of effectively communicating not only the words of the book but also the emotions, story, and atmosphere suggested by the words. Various talents and abilities are useful, but there are some vocal skills that are essential, including the following:
Articulation
Articulation is where you say words and phrases in a way that they can be clearly understood. The words are spoken cleanly without over or under articulation without smacking, whistling, lisping, and other noises. The only exception to this is where the character has those vocal qualities.
Breath Control
When breathing, you have to be able to breathe into your diaphragm and pace yourself so that you don't run out of air at the end of a sentence. You should also not be breathing in quickly after sentences because you're desperate for a breath. In addition to controlling your breath in this way, a good audiobook narrator is able to use breath to maintain the same volume and to avoid popping or throat clearing.
Delivery
You must be able to deliver the same quality of work from the beginning to the end of the project. This can involve working up to 12 hours at a time in a professional recording studio or working many hours over several days. Caring for your voice and yourself means you should be able to deliver the same high-quality performance from the beginning to the end of the project.
As well as the quality of delivery, the storytelling and ability to communicate the story with the intent of the author intact are essential to great delivery. You should be able to vary your pitch and tone so that none of the delivery is predictable. You need to be using pitch and energy to keep the listener engaged, but without interpreting the text in a unique way. You're a vehicle for the story, helping the listener go from A to B, which means a consistent but expressive delivery.
Being one step ahead
By knowing the story already and understanding the story arc you won't accidentally show any surprise in your recording. You will also be able to, to some degree, read the sentences without making mistakes, which can prolong the recording time and result in you making less money overall. Being able to track the sentences just before you read them is also useful as you can then prepare to read the words well without saying the words incorrectly, using the right intonation, and without adding words or missing words out.
Pacing
As an audiobook narrator, you need to be able to maintain a steady pace that allows the listener to take in the information without feeling rushed, or bored. That pace can be varied depending on the story and the characters, but overall it has to be consistent and comfortable for the listener to feel at ease with their audiobook experience.
Emotion
It is so important to add emotion to the way you read the book but in a way that keeps things separate so that each character is distinct, and so that your narration reading is different from the character's voice. The emotion should be measured and apt and not so dramatic that it takes away from the book itself.
How will you hone your skill?
As well as the skills we mentioned above, the fact is that understanding how specialist audiobook narration is, and how it differs from voiceover work and podcasting, is the most important step towards a successful career in this industry.
Audiobook narration requires technical ability and very precise training. With dedication, you have a great chance of learning how to narrate audiobooks well, bringing all kinds of stories to life in the ears and minds of readers across the world.
Pin it for later: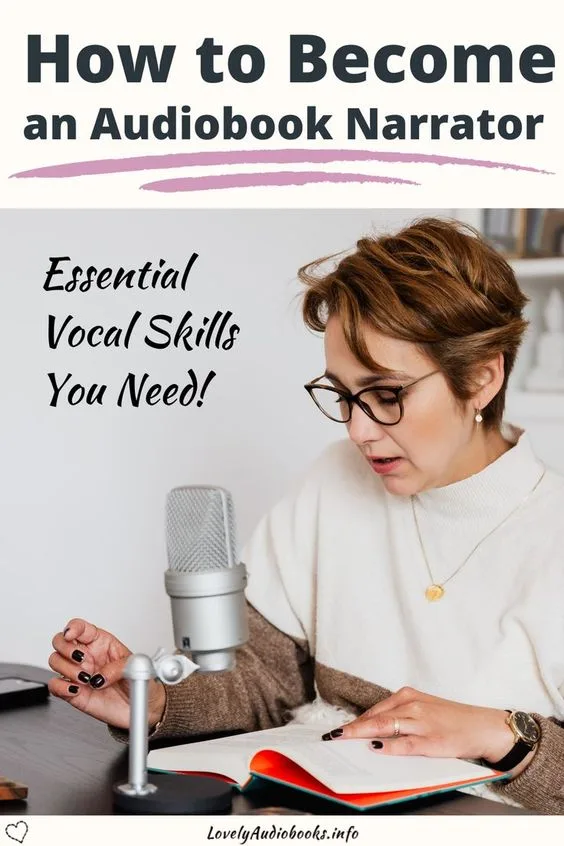 I hope this post helped you find out how to become an audiobook narrator. And please be aware that many of these voice skills are trainable! If you are serious about this career, it's worth it to invest in a good voice coach who can help you become a sought after voice actor.
And don't forget to create a website for your budding business so audiobook publishers can find out more about you! I keep reading on Twitter how publishers are searching to hire one specific voice actor but can't find a way to contact them.
Make sure you put your best foot forward and make it easy for publishers to hire you.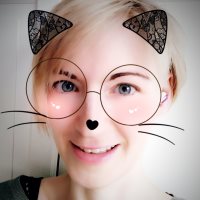 Eline Blackman (pronouns: she/they) fell in love with books as a child – with being read to and reading herself. 10 years ago, she bought her first Audible book. It was love at first listen! An average of 250 audiobooks per year has become the new normal and you will rarely see Eline without a wireless earbud. Romance and Fantasy are the go-to genres for this audiobook fan.
All about Audiobooks
/