Free stuff is great. And everybody seems to promise us free audiobooks online. But you don't just want to download any ole' books. You want to listen to THE BEST free audiobooks! Right?!
And you want to be sure that you can come back for more free audiobooks and aren't accidentally signing up for a subscription. Right?!
Audiobooks are so popular these days. Which means there are more ways than ever to enjoy them without going broke. But, as they say, you get what you pay for. And I've seen lots of listicles with websites to download free audiobooks that were really disappointing.
Either the mentioned audiobook services were not available to everyone, the productions had bad quality, or the websites simply looked fishy.
Not having to pay anything is only half of the story. Just like I don't watch every movie on Netflix only because it's "free" for me, I don't listen to every audiobook just because I can download it for free. I want awesome stories and the best voice actors! I want to be thoroughly entertained!
So it was time to make my own blog post to show you how you can get free audiobooks online that are really worth your time!
On the following websites, you will find great selections of entertaining books performed by professional narrators. And you have so many titles to choose from that you're likely to find a bunch of new 5-star listens, no matter which genre you like.
All of the following websites are, of course, completely legal!
(Unlike, by the way, audiobooks on YouTube. Please stay away from those!)
**The marked links and book covers on this page are affiliate links. If you use them to purchase something, I earn a fee at no additional cost for you. Disclosure**
Get your Audiobooks for Free Online from these 6 Websites
Listen to Audible audiobooks of your choice for free!
The Free Audiobook Codes website has a big catalog of free Audible books that is nicely sorted by genre. The page displays how many free audiobook codes are available for each book.
Once you've picked a book, click on "Get Promo Code", choose your Audible marketplace (GB or US), and the code will be displayed right away on the website.
Follow the instructions to redeem it on the Audible website, and the book will be added to your Audible library.
You can use the Audible app for free, no need to sign up for a subscription with them. Just create a free account without putting in your payment information. Or log in with your Amazon email and password.
Authors and publishers choose to offer their audiobooks for free on this website as part of their promotional efforts.
PodBean offers free classic books in the public domain that are professionally narrated and produced. You can simply stream and listen to the free audiobooks online, or you can download the PodBean app and listen on your phone.
You don't even have to create an account. Just click and enjoy!
Audio Freebies is a fantastic site to download free audiobooks. You can choose from a great catalog of books. The code will be displayed right away, and you can download the audiobook for free.
This is a very convenient, easy-to-use site with free audiobook codes for Audible, Spotify, and other platforms.
You can also listen to a sample directly on AudioFreebies to see if you like the narrator!
Audiobooks Unleashed is probably my favorite on this list. They have a wide variety of audiobooks from all genres and a really nice search function.
Just look through the catalog, pick an audiobook, and you'll instantly receive a code for the Audible marketplace of your choice.
It's all very hassle-free, and there's a great team behind this website that produces and publishes audiobooks and helps indie authors with their promotion.
Audible itself offers a selection of free audiobooks that don't require a paid membership or even a trial sign-up. The link above takes you directly to their page of actually free audiobooks.
Simply log in as discussed above, and you can get to Audible's free books in the same way as to those audiobooks you got through free codes.
Audiobook Sync is a special project from AudioFile magazine for teenagers. Throughout every summer popular audiobooks from big publishers become available every week. But you need a U.S. library card for this one!
Pin this list to revisit it later: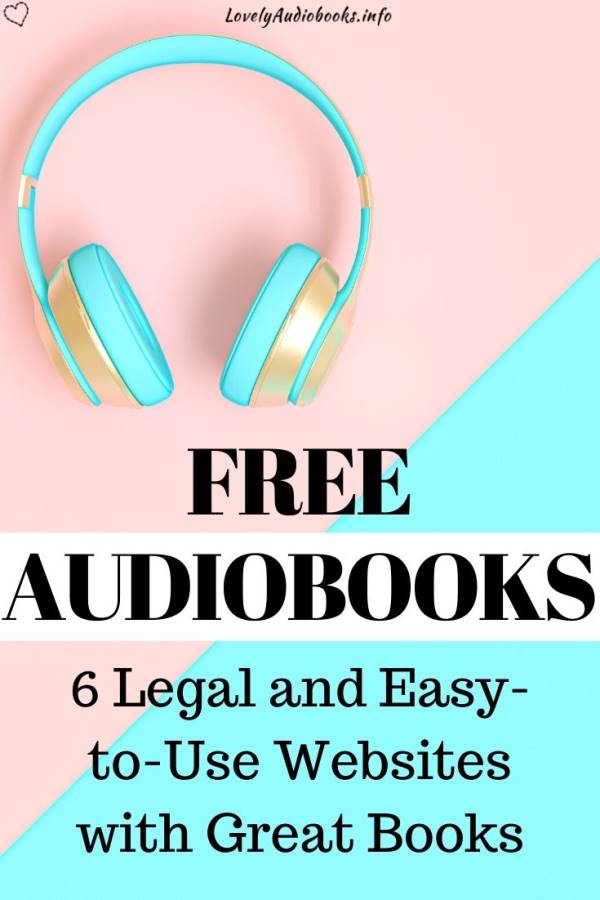 Free Audiobook Review Copies
Audiobook review copies are a little-known but absolutely awesome thing! Indie authors, narrators, and publishers give you an audiobook for free (usually in the form of an Audible promo code). And you return the favor by leaving an honest review on Audible to help other listeners make their buying decision.
And don't worry, writing an Audible review isn't all that difficult. No one will expect you to write a long book analysis! You can usually be done in 3-5 minutes.
Check out my list of the best places to find audiobook review copies and my guide on how to write a helpful Audible review in 3 minutes.
Free Audiobooks Online with your Library Card
Many libraries work with Overdrive Libby, Hoopla, and other digital platforms, so you can get ebooks and audiobooks for free online from your local library.
Please check your library's website to find out which digital program they are part of and how you can access their free audiobooks!
Hoopla is a truly excellent audiobook app, and you can find so many fantastic books here! While you are usually limited in the number of downloads you get per month, this is the cheapest way to get the newest bestsellers in audio format.
Bonus: Other Ways to Get Free Audiobooks Online
Free Trials with Digital Libraries
Free trials are always a fantastic thing! And what's particularly great about the following subscriptions is that you can listen to as many audiobooks as you want during your free 30-day trial.
However, once your trial month ends, you won't have access to any of these free audio books anymore. Think of it as a Netflix for audiobooks. You can only browse the catalog while you are signed up.
You might or might not find one of these services so awesome that it's worth the following monthly subscription cost. I recommend all of them to audiobook fans. Which one's best for you depends on your personal taste!
Chances are, you already have a Kindle Unlimited subscription. Make sure you check out the free audiobooks that are included!
However, if you didn't take a closer look at Kindle Unlimited yet, the included audiobooks are definitely worth that free trial.
Kindle Unlimited is perfect if you like to mix things up and want to listen to audiobooks from many different genres and discover new authors.
Related article: How to listen to Audiobooks with Kindle Unlimited
Audible Plus is Audible's unlimited audiobook subscription. You can choose from thousands of Audible Originals and Audible Studios productions, and you can listen to as many audiobooks as you like.
If you have an Audible membership already, Audible Plus is entirely free for you!
Related article: What is Audible Plus?
With a Scribd membership, you can listen to many excellent audiobooks every month! They offer everything from the latest New York Times bestseller to beloved backlist titles, indie-published hidden gems, and their own Scribd Originals.
For a relatively low monthly fee, you can get a whole lot of listening here! And since they also offer ebooks as part of their subscription, Scribd is really popular among book lovers.
Related article: The Best Audiobooks on Scribd
Credit-Based Audiobook Trial Memberships
A great way to get specific titles for free are trial months with audiobook stores. All big websites offer free trials, and authors and narrators get paid when you listen to their audiobooks during your test month (but not if you return a book to get another one!).
If there's an audiobook you want, grab a test month with one of these stores to get it for free and keep it!
Audible is the biggest audiobook store, and if a book has an audio version, you will likely find it here. During your test month, you get a free audiobook that you can pick from their entire catalog, and you get access to the entire unlimited Audible Plus catalog as well.
After canceling the subscription, you'll keep the audiobook you bought with a credit and can re-listen to it in the Audible app as often as you like.
Audible often offers special deals when you cancel your membership!
Related article: How to get more out of an Audible Free Trial
Like Audible, you can choose one free audiobook from the entire catalog at Audiobooks.com.
You can also download one additional title from a monthly changing selection of bestselling audiobooks free of charge. However, you don't get to keep this second audiobook after canceling your membership!
You can keep and relisten to the audiobook you bought for your free credit.
Related article: Audible vs Audiobooks com
Kobo is often overlooked but it's a great audiobook service with really good prices and a free trial month!
Kobo only costs $9.99 per month after the free trial and provides one credit for an audiobook of your choice each month. They might offer fewer perks than the two stores above, but their prices are better!
If you cancel after the free trial, the audiobook is yours to keep and you can keep listening to it.
Downpour is another smaller audiobook store that deserves a lot more attention because they offer great prices and deals, and they sell DRM-free audio books!
That means you get to download your free audiobook as an MP3 file, and it will be yours to keep forever and ever. You can play it on any device and in any app you like.
If you are looking for more specific recommendations for audiobooks that you can listen to for free, check out my list of the best free audiobooks for road trips!
Pin this list of websites with free audio books for later: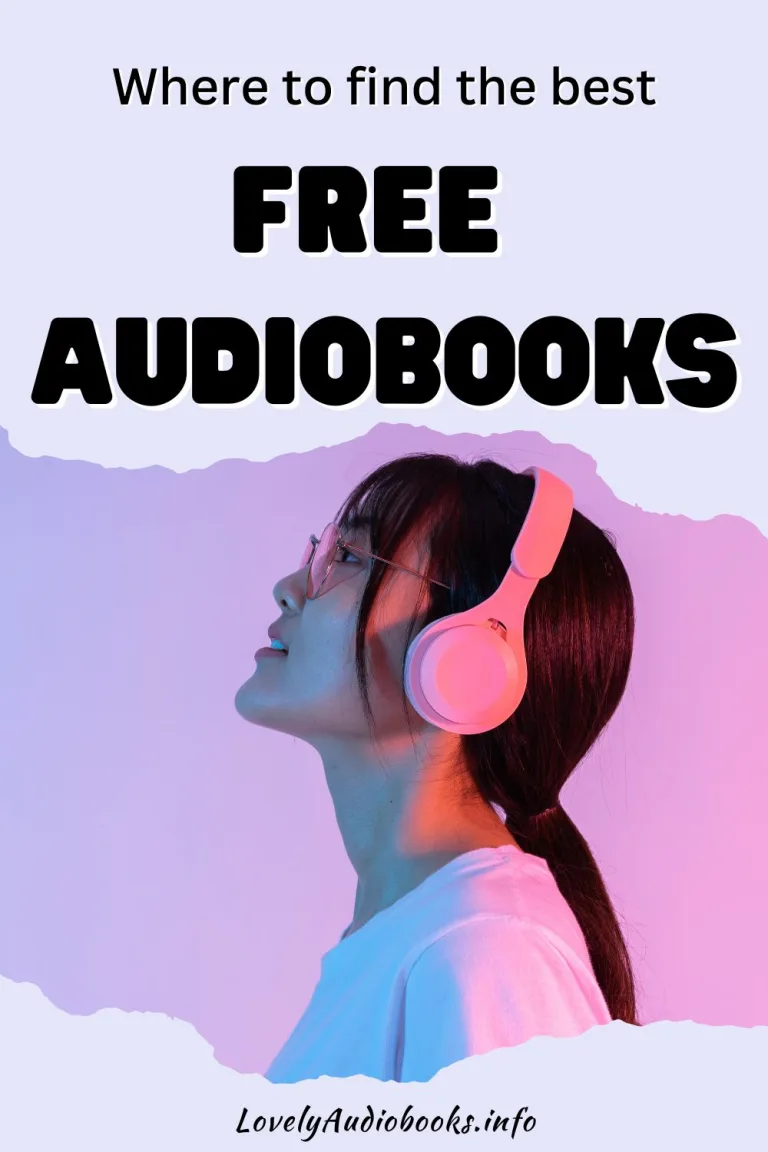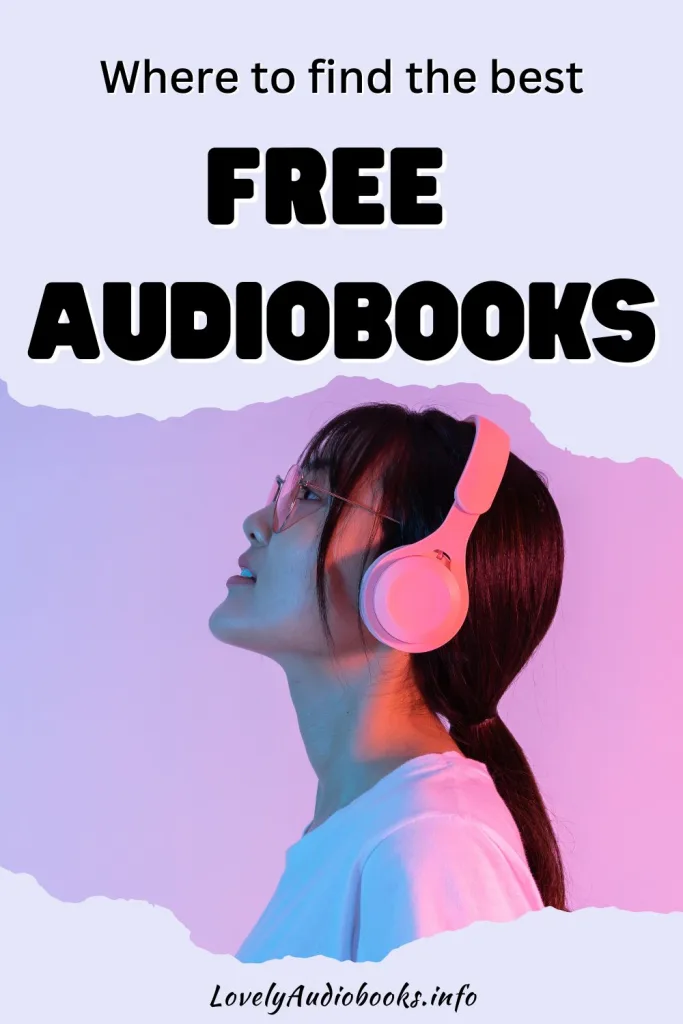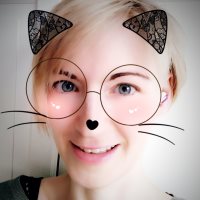 Eline Blackman (pronouns: she/they) fell in love with books as a child – with being read to and reading herself. 10 years ago, she bought her first Audible book. It was love at first listen! An average of 250 audiobooks per year has become the new normal and you will rarely see Eline without a wireless earbud. Romance and Fantasy are the go-to genres for this audiobook fan.
All about Audiobooks
/