Audiobooks have so many benefits! Do you know them all?
I bought my first audiobook in August 2014 when Neil Gaiman posted that the BBC full cast production of Neverwhere was available on Audible.com.
Listening to it totally blew my mind!
I used to listen to a lot of cassette tapes as a child, to fairytales and stories for kids. So I was kind of curious about audiobooks but had not looked into it before. For me it was just about the coolest thing, listening as an adult to this book that is one of my absolute favorites, brought to life by these amazing actors, all the while packing my dishwasher (yes, I'm 100% sure that was one of the things I did while listening to my first audiobook).
Audiobooks and I were meant to be. I instantly embraced the audio lifestyle. I bought a ton of audiobooks in Whispersync deals for ebooks I already owned. And since money was tight I subscribed to Kindle Unlimited only a little while later and started to work my way through "Read and Listen for Free".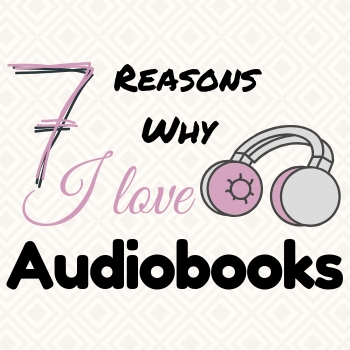 The Benefits of Audiobooks: 7 Reasons Why I Love Audiobooks so much!


#1 Narrators are awesome!
A good narrator makes the story come to life in my mind. I find this to spur my imagination even more than when I'm reading and looking at words. When I listen I can close my eyes or look out of the window, or just do things while my mind is somewhere entirely different.
And it feels so nice to have a pleasant voice in my ear, telling me an interesting and entertaining story.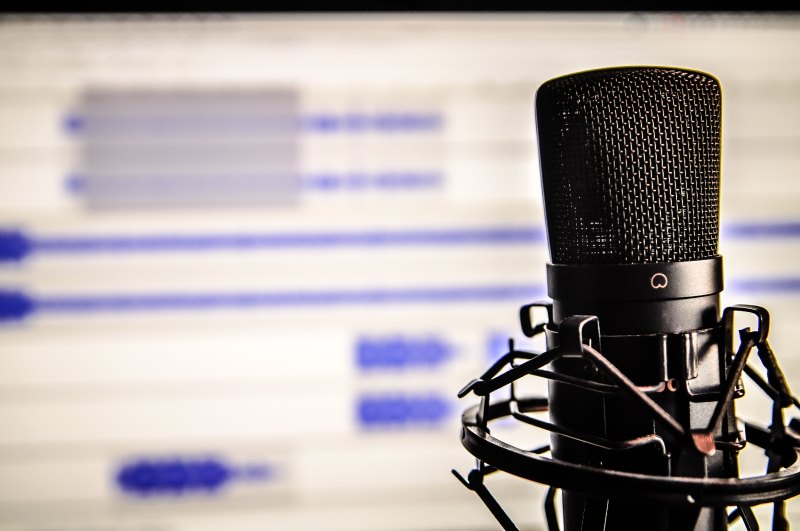 If you like, check out my index of narrators I have reviewed: Audiobook Narrators
#2 Re-Discovering Favorites in Audio format!
As I mentioned in the beginning, my first audiobook was Neverwhere**. It was so exciting, experiencing this story in such a different way. This being a full cast production made it even more epic. It was like listening to a movie.
I still love picking up my favorite stories from pre-audio days to listen to instead of re-reading the books.
#3 Reading time even when I'm too busy to sit down!
Between work and my beautiful little girl, I have little time to sit down with a book. But I'm a total bookworm / bookdragon (bookwrym?) and I would miss reading terribly if it wasn't for audiobooks.
There's always a minute here and there to get some listening time in. That's why I keep my headphones within reach.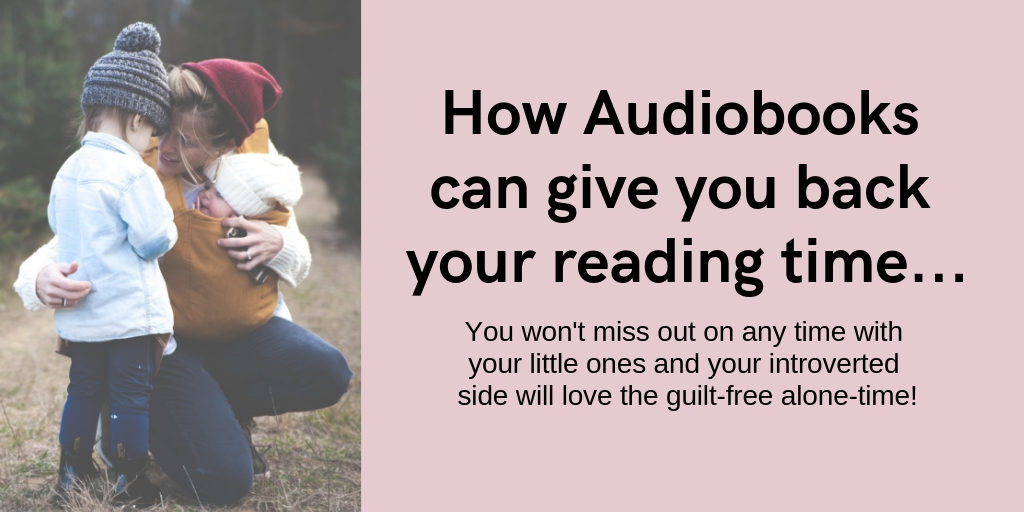 Read my whole story about mom'ing it with audiobooks: Alone-Time for Parents
#4 The perfect sleep aid!
I used to have trouble falling asleep. Not really bad, no insomnia. But lying awake just that little bit longer than is comfortable. And you probably know how that can backfire sometimes. At first, I'd just lie awake not thinking anything specific and then, boom, "Oh damn, I'll so tired tomorrow".
That used be the point when I'd get out my ebook reader because there's no recovering from the worry-spiral without a distraction.
Until that fateful day when I discovered audiobooks. There might still be the odd night here and there when I struggle. But most nights I fall asleep about 2 minutes after lying down. I know because the next morning, when I go to my audiobook bookmark, I find that's also pretty much the last bit I remember :-D
My dad used to read to me when I was a child. Maybe that kind of wired me for being able to fall asleep so comfortably while hearing someone talk.
Audiobooks might seem like such a frivolous thing. But this is a fix to a very serious problem a lot of people have. And it's superior to having the TV running because an audiobook and earplugs work in bed while lying next to your partner. And there are no disturbing flashy lights.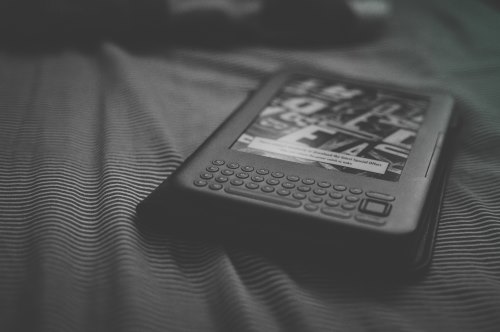 #5 Listening in the car!
We have an RV and it is so thoroughly enjoyable to listen to a great story while driving somewhere!
Fortunately, I don't have to commute. But my husband has to drive an hour to and from work and he has developed almost as much of an audiobook addiction as me by now. The books keep him nicely entertained on an otherwise extremely boring daily trip.
Audiobooks are also a true blessing for those bookworms among us who get sick when reading while sitting in a moving car or train.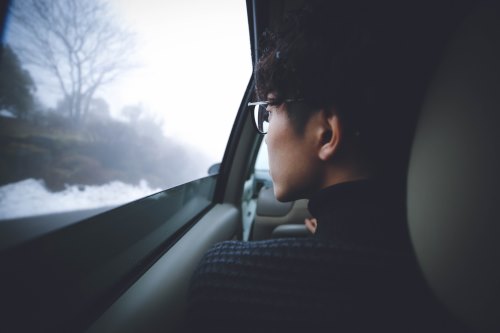 #6 Chores become fun!
Have you ever looked forward to cleaning the kitchen? Well, I have! No, I don't have an obsession with cleaning, quite the opposite actually. But I love having undisturbed listening time while crossing something off my to-do-list.
Just like with commuting, audiobooks can turn hours of your day into fun that you normally have to spend on rather unenjoyable activities.
#7 Audiobooks are inclusive!
There is a lot of prejudice against audiobooks. That they are for lazy people, that it's not "real reading", that you don't learn from listening.
Audiobooks have been invented for the blind and continue to be an amazing invention for not only visually impaired readers, but millions of people who can't read books because they aren't physically able to hold it or have trouble reading due to dyslexia or brain injuries.
Everyone deserves to enjoy books, the escapism they offer, the information they can transport, and the ability to go to places that aren't real or that you can't reach for whatever reason.
Please take a look at my article about the history of audiobooks.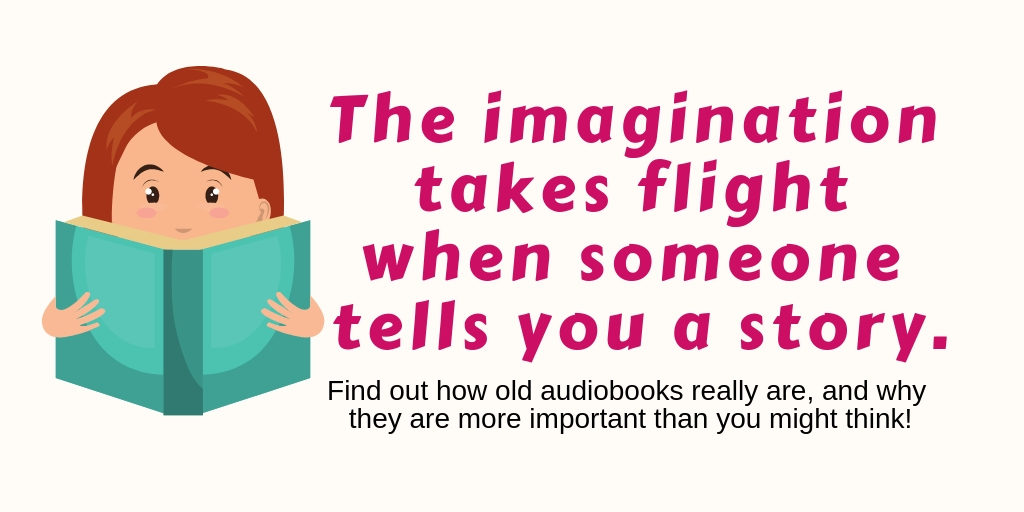 Thank you for reading my 7 reasons why I love audiobooks! If you enjoyed this blog post and found some benefits of audiobooks for you, please take a second to share it before you leave.
Happy listening!