These two audiobook services couldn't be more different: Libro FM vs Audible! Let's see how they compare…
Audiobooks are a fantastic way to pass the time, whether you're stuck in traffic or just looking for a way to relax and escape. Two of my favorite audiobook subscription services are Libro FM and Audible.
Both have their pros and cons, so it can be difficult to decide which one is right for you. Let's compare these two audio memberships and see which one best fits for your needs!
**The marked links and book covers on this page are affiliate links. If you use them to purchase something, I earn a fee at no additional cost for you. Disclosure**
Libro FM Review
Libro FM is not as well-known as Audible, but this service has a lot of fans because it has so much going for it! One of the things I love about it is that this company supports local bookstores.
When you sign up for Libro FM, you can choose from over 100 different independent bookstores, and any purchase you make will benefit the store you chose. This is a great way to support your local community and get access to digital audiobooks at the same time!
Libro FM has a smaller selection of audiobooks than Audible, and you might not find every title here that you are looking for. However, most traditionally published audiobooks are in the Libro FM catalog as well as many books by indie authors, including new releases, TikTok favorites, and bestsellers.
The Libro FM bookseller picks are my favorite curated lists, and their recommendations match my interests much better than Audible's.
At the moment, there is no Libro FM free trial. But you can try out Libro FM and get 2 audiobook credits in your first month!**
About Audible
Audible is the biggest audiobook store, and for good reason. They have a huge selection of books, which means you're sure to find whatever you're looking for.
Audible also offers a variety of exclusive content that you can't find anywhere else. And they have great customer support.
Related article: Are Audible Exclusives bad?
However, one downside to Audible is that they are owned by Amazon. This means that Audible is part of a huge corporation that puts the bottom line far above anything else and presents a huge issue for your local community.
Audible's outstanding customer service is often paid for by audiobook creators, not by the global corporation.
You can try out Audible in a free 30 day trial!**
Related article: How to get more out of your Audible Membership
Libro FM vs Audible: Membership Benefits and Cost
Let's take an even closer look at each service and compare the membership benefits and cost of Libro FM vs Audible.
The monthly membership with Libro FM costs $14.99, while Audible's standard plan is $14.95 per month. Both subscriptions give you one credit per month for this fee that can be used to purchase any audiobook from their catalog regardless of the list price.
Audible also offers a two credits per month plan, and you can choose to sign up for an annual membership, which significantly lowers the price per audiobook credit.
Audible subscribers get access to Audible Plus, a catalog of thousands of Audible-produced audiobooks that you can borrow for free. This is, without a doubt, the biggest membership perk any audiobook service has to offer!
You can listen to as many free audiobooks per month as you like while your subscription is active.
Both stores offer a variety of sales events. Libro FM has audiobook clubs** with a selection of Young Adult, Romance, and Children's audiobooks that you can buy for $3.99 per audiobook. The selection in the clubs changes every month and includes a lot of popular books and bestselling titles.
They also have a sales section** with audiobooks from all genres.
Audible has the daily deal, as well as regular 2-for-1 sales and $5 sales with a selection of titles several times per year.
Libro FM's biggest membership benefit is a bit more subtle than Audible's. And that is that Libro FM audiobooks are DRM-free!
This might not seem like a big deal to you right now. But one could argue that you don't actually own any of your Audible audiobooks. And that can seem like a pretty big deal once you think about it.
When you buy a book in the Audible store, you can download it to your device, but Audible doesn't actually guarantee that you can download it again in the future.
Screenshot from Audible Conditions of Use:

With Libro FM, you can download all titles in your library as MP3s and save them on a hard drive. No one can ever take these audiobooks from you! They are truly your property.
Audible removes audiobooks more often than you might think because of an issue with rights or because there's a new recording of the story.
A current example would be the very popular original Discworld audiobooks. As there are new recordings now, Audible is removing the original ones, and people who have bought these in the past will not be able to download them again.
While Audible usually refunds any credits used for purchasing audiobooks that aren't available anymore, they will only do this if you notice that a book is gone and contact them.
Libro FM vs Audible Apps
Both Libro FM and Audible have apps that are available on iOS and Android devices. The app experience is very similar on both platforms.
Audible has recently removed the option to buy audiobooks through the app because of the cut that Apple and Google take from in-app purchases. So, both audiobook stores require you to use an internet browser to look for and buy audiobooks.
Both apps offer sleep timers, and you can change the narration speed.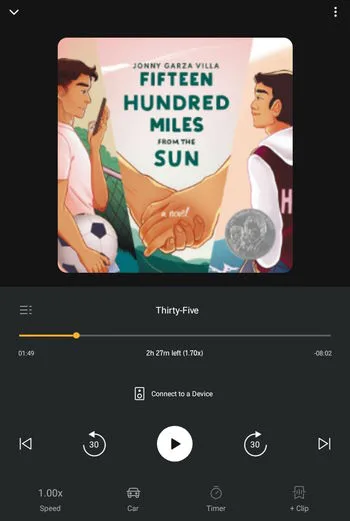 A very important difference is, though, that as a Libro FM subscriber, you aren't required to use the Libro FM app! If there is another app you prefer (for example, Smart Audiobook Player) or if you like to use an older MP3 player, you can simply do that. It is entirely your choice!
With Audible, you have no choice but to use their app. And if it doesn't run well on your device, there's very little you can do other than get a different device.
On Amazon Fire tablets, for example, the Audible app is horrible! It often has bugs and jumps back in the audiobook. And the sound quality is simply awful.
It's ironic that it's an Amazon device that can't properly run an Amazon app, but here we are.
In the Libro FM app, you have to download the audiobook first before you can listen to it. That can be annoying. In the Audible app, you can start listening right away while the download completes in the background.
However, the sound quality in the Libro FM app is excellent and makes it worth the wait for a download! Plus, you can just make sure the next audiobook is already lined up before the current one ends.
The apps of Libro FM vs Audible both have strengths and weaknesses. But overall, I prefer the Libro FM app. It has never let me down!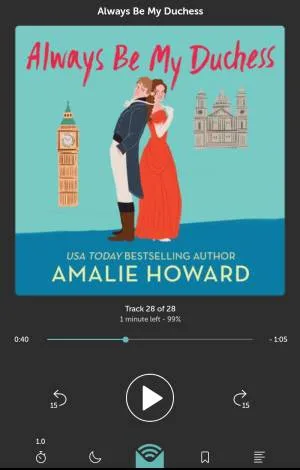 Libro FM vs Audible: Which One is Right for You?
So, which audiobook membership should you choose? That really depends on your personal needs and preferences.
If you're looking for the biggest audiobook catalog possible and want to listen to several audiobooks per month while keeping the cost as low as possible, Audible is the way to go.
However, if you're trying to avoid supporting Amazon, Libro FM may be a better option. And if you want to make sure you actually own your audiobooks, Libro FM is the clear winner!
Personally, I use both services. Many of Audible's exclusive productions are fun. And despite how huge a company they are, I still get the vibe that people there care about audiobooks.
Nevertheless, I love the perks of Libro FM. They present a much more ethical option to listen to digital audiobooks. I appreciate being able to support indie bookstores as well as truly owning my LibroFM audiobooks.
Whichever service you choose, I hope you enjoy your audiobooks!
Libro FM is also featured in this guide of the Best Audiobooks Apps and this list of the Best Audible Alternatives!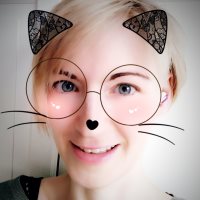 Eline Blackman (pronouns: she/they) fell in love with books as a child – with being read to and reading herself. 10 years ago, she bought her first Audible book. It was love at first listen! An average of 250 audiobooks per year has become the new normal and you will rarely see Eline without a wireless earbud. Romance and Fantasy are the go-to genres for this audiobook fan.
Audiobook Subscriptions