Firstly, let me say, great choice! The Hobbit by J.R.R. Tolkien is a wonderful story and all the different versions of The Hobbit audiobook are a lot of fun. But it can be a bit confusing that there are so many available!
Let me tell you the difference between the three most noteworthy The Hobbit audiobook versions so you can pick the one you will enjoy the most.
**The marked links and book covers on this page are affiliate links. If you use them to purchase something, I earn a fee at no additional cost for you. Disclosure**
The Hobbit Publisher Summary
Bilbo Baggins is a hobbit who enjoys a comfortable, unambitious life, rarely travelling further than the pantry of his hobbit-hole in Bag End. But his contentment is disturbed when the wizard Gandalf and a company of 13 dwarves arrive on his doorstep one day to whisk him away on a journey 'there and back again'. They have a plot to raid the treasure hoard of Smaug the Magnificent, a large and very dangerous dragon….

The prelude to The Lord of The Rings, The Hobbit has sold many millions of copies since its publication in 1937, establishing itself as one of the most influential books of the 20th century.
The Hobbit Audiobook with Andy Serkis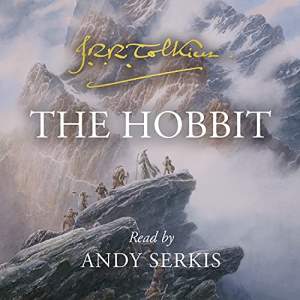 Andy Serkis, who voiced Gollum in The Lord of the Rings movies, recorded the latest version of The Hobbit audiobook and the Lord of the Rings series in 2021.
This one is definitely a good choice! Andy Serkis is a fantastic voice actor and you might even recognize some of the characters more easily if you have watched the movies.
This is an unabridged version, meaning this The Hobbit audiobook gives back the entire original book by J.R.R. Tolkien word for word.
And since this is the most recent recording, you can be sure to get a very high-quality audio production.

Get the Audible book read by Andy Serkis**
Or listen on Scribd**
Related article: Alternatives similar to Audible
The Hobbit Audiobook with Rob Inglis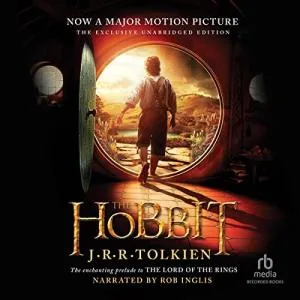 My personal favorite is the older version narrated by Rob Inglis. I love listening to this narrator singing the songs and bringing the hobbits to life with his warm storyteller voice!
If you want to feel like Gandalf is sitting next to you, reading for you, this is The Hobbit audiobook you should get!
Like the version by Andy Serkis, this is an unabridged recording. You get the full experience of the original book as written by J.R.R. Tolkien and you can rightfully claim to have "read the book"!

Get The Hobbit Audible book in a deal on Amazon**
Or listen on Scribd**
[The Audible book with Rob Inglis used to be included in Kindle Unlimited so subscribers could read and listen for free. But unfortunately, it has recently been removed from Kindle Unlimited. The ebook is still included though so subscribers can borrow this and buy the Audible narration for a discounted price.]
Related article: How to get Audible books cheaper with Whispersync
The Hobbit as BBC Radio Play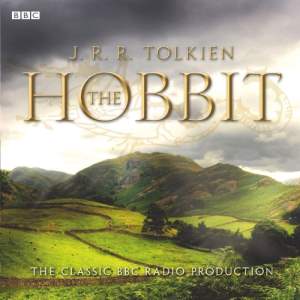 This full-cast production of The Hobbit is an abridged version, meaning the original story was shortened and changed to make it more suitable to be read as a radio play by different voice actors.
Radio plays are a lot of fun! If you are new to audiobooks and find it difficult to stay focused, this might work particularly well for you. It's like listening to a movie!
Since Bilbo Baggins and his friends all have different voices, your mind is more likely to stay engaged.
The audio play is less than 4 hours long compared to the over 10 hours of playtime of the previous two unabridged versions.
If you have read The Hobbit in the past, this is a fun way to revisit the story. But if you want to experience the original book as J.R.R. Tolkien wrote it, I recommend you get an unabridged version and not this one.

Get the Hobbit radio play on Amazon**
So, which The Hobbit audiobook is it gonna be?
I really enjoy BBC radio plays and they are a great way to enjoy a story you have read before in a new way. They are also wonderful to get started with audiobooks!
But if you want to experience The Hobbit book properly, maybe before or after watching the movies, I recommend that you get an unabridged audiobook.
It's best to listen to a sample of the Audible book to see which voice you like better, Andy Serkis or Rob Inglis. We all have different preferences! The Andy Serkis production is much newer and crisper. But Rob Inglis' voice appeals to many people, too.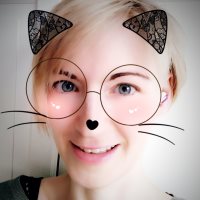 Eline Blackman (pronouns: she/they) fell in love with books as a child – with being read to and reading herself. 10 years ago, she bought her first Audible book. It was love at first listen! An average of 250 audiobooks per year has become the new normal and you will rarely see Eline without a wireless earbud. Romance and Fantasy are the go-to genres for this audiobook fan.
Reviews
/