The Woman In Me by Britney Spears, the memoir of the "Princess of Pop", is out. And it gutted me…
Let me first give you my thoughts on this book, before we go into the narration of the The Woman In Me audiobook which is not read by the singer herself.
**The marked links and book covers on this page are affiliate links. If you use them to purchase something, I earn a fee at no additional cost for you. Disclosure**
The Woman In Me Audiobook Review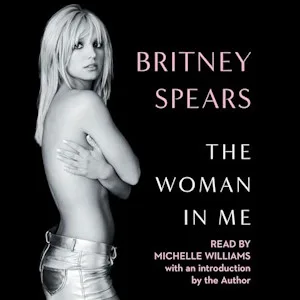 Britney Spears (Author), Michelle Williams (Narrator), Britney Spears (Introduction)

Get the Audible book**
Or get it on Libro.fm**
Or get it on Audiobooks.com**
Or listen on Scribd**
I'm at an age that I remember pretty much all of Britney Spears' international career. I was a goth kid but I still secretly danced to Baby One More Time in my room.
(I feel slightly vindicated by how she mentions in The Woman In Me how she was very inspired by Soft Cell's Tainted Love when she recorded the song. Tainted Love is one of my favorite songs ever. But that aside…)
I think what made Britney so important for many young people was how we could see a little bit of ourselves in her. And in the book, this becomes much more concrete.
Her childhood experiences, trying to find her path in life, the painful end of her first real relationship… This is a very personal book that, more than anything else, made me clearly see the human in her.
While I'm not a Britney Spears fan and have never been (despite the dance routines), she is a deeply fascinating person, and her memoir was thoroughly captivating.
At just a little over 5:30h length, it's a fairly short audiobook, and, at times, I felt it was a bit disjointed. However, it packs an intense emotional punch. I noticed that I did not want to miss a single sentence because every single one counted.
Mental health and the trauma Britney Spears went through are messy. And so, her biography is messy.
This is not a fluffy tale. It's an overview from her childhood until shortly after the conservatorship. It is her story.
But it didn't feel like "a take-down of her family" as it was described in the media. It does describe both the good and the bad in her relationship with her mom and sister.
In the first half of the book, she describes many fond memories she has with both.
That she doesn't have anything good to say about her dad is a given though. And she doesn't mention him much in the earlier chapters. She says she was glad when he was away, and he didn't seem to have played much of a role in her childhood.
In the beginning of the book, Britney mentions how her grandmother and her grandfather's second wife were sent to a hospital. Britney's story makes me think of some of the Historical Romance novels I have read.
For hundreds of years, it was common practice to send "uncomfortable" women away. And the casual observer could get the impression that Britney was first "driven nuts", for lack of a better word, because her children were taken away (and to some degree, I think every loving parent can empathize with this).
And then the kids were used to make her play nice with the conservatorship.
But in the end, she, too, was locked away.
Britney is probably not a feminist icon (or maybe she is, I'm not the judge of that. But I do believe that what happened to her could only happen to someone who is (or is read as) a woman.
And I cried when I heard about her time in hospital, being held and medicated against her will.
Because in the end, this is a very moving story. Because while she has been a very successful, very influential popstar, she had no personal freedom for 13 years. What a horrible thing to have to go through.
I mentioned before that the writing felt a little messy to me. The audiobook experience is always more forgiving than reading on a page, but at times, I would have liked the book to sound less like Britney chatting away and more like polished writing.
The book might have benefitted from some parts being more fleshed out.
Nevertheless, as it is so intimate and personal, I can see why the author might have felt a need to let the book go at this point. After all, a memoir is a specific genre and can sound or read differently than other nonfiction books, since it is more of a personal conversation, an author telling you their story in their own words.
The Memoir of Britney Spears Audiobook Narration
Which brings us to the audiobook narration. Due to this book being so personal and full of painful memories, Britney said that she couldn't bring herself to record the audiobook herself.
I do believe that this is a big loss for us as audiobook listeners. Hearing someone read their own memoir is a very intimate experience and often gives more authenticity to the words. It fills memories with the author's true emotions.
And when I first heard about The Woman In Me, I did not plan to buy it because Britney did not read it herself.
However, after I read her explanation, I changed my mind. And after listening to the book, I fully understand why she didn't feel emotional up to the task of reading the book herself.
I think one thing that has always made me particularly drawn to Britney Spears was and is her vulnerability. I am tempted to say that she almost wears it like armor. But, of course, that doesn't really work. It's armor that is easily pierced.
And putting a book like this out there, giving people this intimate look into your thoughts, feelings, and experiences, is a sensitive thing.
Now, Michelle Williams did a very fine narration of Britney's words. She doesn't try to copy Britney's voice, but she has a charming accent and makes it easy to feel invested and empathetic.
So, if you – like me – prefer the audio format, I can absolutely recommend that you also get Britney Spears' The Woman In Me as audiobook.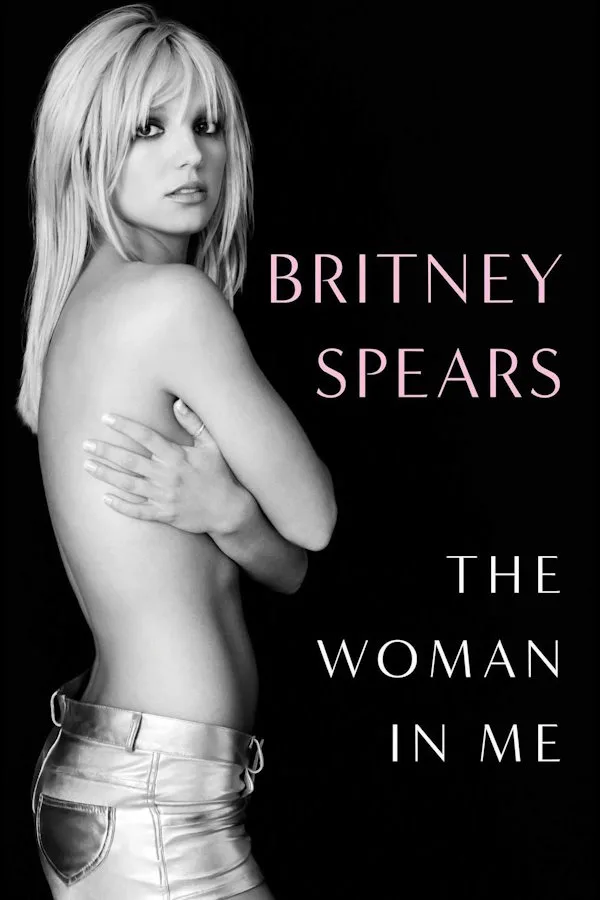 Where Can You Get The Woman In Me Audiobook?
My library only has 30 copies of The Woman In Me, and as I was not willing to wait 7 or 8 months, I bought the audiobook on Libro.fm**.
This is my favorite audiobook store, as it lets you support your local indie bookshop with your purchase. In addition, you can download your audiobook in MP3 format. It is DRM-free and truly yours.
If you are looking to borrow The Woman In Me audiobook, you can stream or download it on Scribd**. It's my favorite digital library subscription.
But if you prefer to have all of your audiobooks in your Audible library, you can grab the Audible book here**
And if you are a fan of free trials, you can get one over on Audiobooks.com** and get The Woman In Me audiobook free during your trial month.
If you like to know more about these audio platforms, check out my comparison of the best audiobook apps for more info!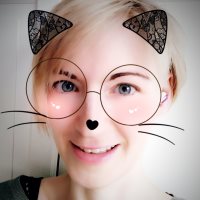 Eline Blackman (pronouns: she/they) fell in love with books as a child – with being read to and reading herself. 10 years ago, she bought her first Audible book. It was love at first listen! An average of 250 audiobooks per year has become the new normal and you will rarely see Eline without a wireless earbud. Romance and Fantasy are the go-to genres for this audiobook fan.
Reviews
/