The following Romance, Thriller, and Fiction audiobooks have only just been released and are the most popular new Kindle Unlimited Listen for Free audiobooks in October 2023!
Many of these titles have thousands of high ratings on Amazon. They are super popular audiobooks and among the best Listen for Free audiobooks you have available in your Kindle Unlimited subscription!
And they really are free to borrow for Kindle Unlimited US subscribers. You do not need to buy them or spend an Audible credit on them. Simply follow the links below to any books you find interesting and click "Read and Listen for Free" on Amazon.
Then they will automatically show up in your Audible app, and you can download and enjoy!
You don't need an active Audible subscription, either. Just log into the Audible app on your phone with your Amazon email and password to get to your Kindle Unlimited audiobooks.
If you are new to Kindle Unlimited Listen for Free audiobooks and need more info, please read up on it in my guide on how to listen to audiobooks with Kindle Unlimited.
**The marked links and book covers on this page are affiliate links. If you use them to purchase something, I earn a fee at no additional cost for you. Disclosure**
New Listen for Free Audiobooks: Romance
The Best Laid Plans: The Best Men, Book 1
Karla Sorensen (Author), Connor Crais (Narrator), Vanessa Edwin (Narrator)
Listen for free with Kindle Unlimited**
A tough-as-leather football player. A happy-go-lucky historian. It's love against all odds in a warm and emotional romance about found family, friendship, and the restorative powers of the heart.
Former Dallas football player Burke Barrett is weathering a lot of changes. He's retired from football. He's mourning the loss of his best friend. And now he's been bequeathed a dilapidated house in northern Michigan he doesn't want. To his surprise it comes with a long-legged, blindly optimistic renovation manager with big ideas for Burke's inheritance. She's passionate, irritating, and irresistible.
The Wedding Shake-Up: Wedding Meet Cute, Book 2
JJ Knight (Author), Kendra Kenneth (Narrator), Victor Quixabas (Narrator)
Listen for free with Kindle Unlimited**
In a breathtaking island paradise, it's easy for a handsome local and a sexy tourist to get swept away in a tart and tempting romance by a USA Today bestselling author.
A destination wedding on La Jarra Island for Tillie James's sister has its drawbacks: hair-wrecking ocean spray and pincher crabs. And its perks: sexy, hotheaded beachfront bartender Gabe Landers, who brings out the competitive streak in fellow drinkslinger Tillie. When the rivals get together for a cocktail-making challenge, the blend is pure bliss, leaving them shaken and stirred.
A Night at the Tropicana: A Short Story
Chanel Cleeton (Author), Frankie Corzo (Narrator)
Listen for free with Kindle Unlimited**
Cuba in the 1930s is the backdrop for a vibrant short story about the rhythms of the heart and the twists of fate that echo through time by the New York Times bestselling author of Next Year in Havana.
Havana, 1939: It's opening night at the famed Tropicana nightclub. Cuban American college student Natalie Trainer, on vacation from Miami, is watching from the sidelines—as usual. Then comes an invitation to dance from a handsome stranger named Antonio. Normally cautious and reserved, Natalie somehow finds herself saying yes. A tiny thrill of rebellion, of taking a chance, and Natalie's in heaven. Will her first step into this unfamiliar realm set a new course for her life, or only tonight?
Related article: The Best Romance Audiobooks in Kindle Unlimited
New and Popular Audiobooks: Thriller and Mystery
One Last Kill: Tracy Crosswhite, Book 10
Robert Dugoni (Author), Emily Sutton-Smith (Narrator)
Listen for free with Kindle Unlimited**
Detective Tracy Crosswhite draws a long-dormant serial killer out of hiding in a nerve-shattering novel by New York Times bestselling author Robert Dugoni.
Tracy Crosswhite is reopening the investigation into Seattle's Route 99 serial killer. After thirteen victims, he stopped hunting and the trail went cold, stirring public outrage. Now, nearly three decades after his first kill, Tracy is expected to finally bring closure to the victims' families and redeem the Seattle PD's reputation. Even if it means working with her nemesis, Captain Johnny Nolasco.
It Ends with Knight: Nena Knight, Book 3
Yasmin Angoe (Author), Tamika Katon-Donegal (Narrator)
Listen for free with Kindle Unlimited**
In this thrilling conclusion of the Nena Knight series, the trained assassin will have to confront the ghosts of her past…before she becomes one herself.
Until his untimely death, Nena's mentor was the backbone of the Tribe. With his leadership position unfilled and despite the Tribe's newfound misgivings about her, Nena has stepped into a new role she never wanted.
Politics is an entirely new venture for her, and now one of the Tribe's own has been kidnapped, forcing her back to her origins as an assassin. But the only person qualified for such a rescue mission is Nena Knight—and a new team whose trust in her continues to waver.
Catch Her Death: Bree Taggert, Book 7
Melinda Leigh (Author), Christina Traister (Narrator)
Listen for free with Kindle Unlimited**
Sheriff Bree Taggert and those she loves become the target of a family's deadly revenge in a chilling novel of suspense by #1 Amazon Charts and Wall Street Journal bestselling author Melinda Leigh.
After Sheriff Bree Taggert's takedown of cold-blooded murderer Travis Ekin, his family vows revenge. Travis's mother and brothers are every bit as violent, and Bree is in their crosshairs.
To complicate matters, Bree's best friend, Dana Romano, walks into her date's home and finds him shot in the chest. Dana tangles with an unidentified intruder, but he escapes through the back door. The crime scene is in another police department's jurisdiction, and the lead investigator focuses on Dana as the prime suspect.
The House Beyond the Dunes
Mary Burton (Author), Erin Bennett (Narrator)
Listen for free with Kindle Unlimited**
A tragic accident or something more sinister? A woman's buried memories put her life at risk in a novel of shattering psychological suspense by New York Times bestselling author Mary Burton.
Lane McCord wakes up in a hospital having survived a near-fatal fall at a North Carolina beach cottage. Her boyfriend, Kyle, wasn't so lucky. A senseless tragedy on their first romantic getaway. All Lane remembers is lying at the bottom of the stairs in Kyle's pooling blood.
Confused and grieving, Lane plans to return to the cottage, collect her personal belongings, and get out. Until a winter rainstorm leaves her stranded and vulnerable, but not alone. A concerned neighbor, who claims he heard a violent argument before the accident, has come out of the storm. So has a suspicious detective on the trail of a missing woman, whose diary deepens the mystery—and raises more questions that fill Lane with dread.
Lie by the Pool: A Novel
Susan Walter  (Author), Jess Nahikian  (Narrator), Selah Victor  (Narrator), Aaron Shedlock  (Narrator), Michael Crouch (Narrator)
Listen for free with Kindle Unlimited**
A desperate woman. An irresistible invitation. An escalating nightmare of secrets, lies, and murder.
Bree's new home is luxurious and private, with a fancy Beverly Hills address. What a shame it's not hers. Widowed, penniless, living in her car, and out of options, she's climbed the fence and crashed in the pool house. All she wants is a good night's sleep. But when Sophie, the absentee owner, finds her, she gets a whole lot more.
Sophie invites Bree back for a party. When it winds down, Bree can't resist sneaking upstairs to sleep in a real bed. But the next morning, she wakes to find Sophie's dead body floating in the pool. As the resident vagabond, she's both the only witness and the prime murder suspect.
The Taken Ones: A Novel (Steinbeck and Reed, Book 1)
Jess Lourey (Author), Carly Robins (Narrator)
Listen for free with Kindle Unlimited**
Two girls vanished. A woman buried alive. Between two crimes lie decades of secrets yet to be unearthed in a pulse-pounding novel by the Edgar Award-nominated author of Unspeakable Things.
Summer 1980: Despite the local superstition that the Bendy Man haunts the woods, three girls go into a Minnesota forest. Only one comes out, dead silent, her memory gone. The mystery of the Taken Ones captures the nation.
Summer 2022: Cold case detective Van Reed and forensic scientist Harry Steinbeck are assigned a disturbing homicide—a woman buried alive, clutching a heart charm necklace belonging to one of the vanished girls. Van follows her gut. Harry trusts in facts. They're both desperate to catch a killer before he kills again. They have something else in common: each has ties to the original case in ways they're reluctant to share.
These Still Black Waters: Jess Lambert, Book 1
Christina McDonald (Author), Angela Dawe (Narrator), Erin Bennett (Narrator), Ellen Quay (Narrator)
Listen for free with Kindle Unlimited**
Two women struggle toward a dark truth as a killer avenges the sins of the past in a twisting novel of suspense by the USA Today bestselling author of Do No Harm, Behind Every Lie, and The Night Olivia Fell.
After a violent home invasion, Neve Maguire returns with her daughter to Black Lake, her childhood summer home, hoping for a fresh start. But when the body of a woman is found floating among the reeds in the lake behind her house, she fears she has made a horrible mistake.
A Fire at the Exhibition: A Lady Hardcastle Mystery, Book 10
T E Kinsey  (Author), Elizabeth Knowelden  (Narrator)
Listen for free with Kindle Unlimited**
May 1912. After the previous year's deadly heatwave, it's been an uneventful spring in Littleton Cotterell. Though for Lady Hardcastle and her fiercely loyal lady's maid Flo, at least there are the provincial delights of the village's inaugural art exhibition—and bicycle race—to look forward to.
But at the exhibition opening, there's a panicked shout of 'Fire!' In the confusion, the main attraction—an extremely expensive book—is stolen from under everyone's nose, as is a valuable painting lent by Sir Hector Farley-Stroud. Then the race, which starts as a charming day out, ends in a shocking death. And to top it all off, the Farley-Strouds reveal they're in debt and might lose their house.
Related article: Find more new Listen for Free Thriller Audiobooks
New Listen for Free Audiobooks: Fiction
Woke Up Like This: A Novel
Amy Lea (Author), Mindy Kaling – introduction (Author), Natalie Naudus (Narrator)
Listen for free with Kindle Unlimited**
For two high school seniors, it's seventeen going on thirty—overnight—in a magical romantic comedy about growing up too fast and living in the moment.
Planning the perfect prom is one last "to do" on ultra-organized Charlotte Wu's high school bucket list. So far, so good, if not for a decorating accident that sends Charlotte crash-landing off a ladder, face-first into her obnoxiously ripped archnemesis J. T. Renner. Worse? When Charlotte wakes up, she finds herself in an unfamiliar bed at thirty years old, with her bearded fiancé, Renner, by her side.
Penelope in Retrograde: A Novel
Brooke Abrams (Author), Eva Kaminsky (Narrator)
Listen for free with Kindle Unlimited**
In this witty and heartfelt debut from author Brooke Abrams, a romance writer with a passion for astrology reluctantly travels home for Thanksgiving to make amends with her estranged family…and possibly manifest her own happily ever after.
Romance writer Penelope Banks can write the perfect love story, but when it comes to family, all she's got is a rough draft. Penny shelved the idea of fitting in with her high-achieving family years ago, but when her new business venture—a romance bookstore—is at risk of closing before its doors have opened, she's forced to ask for help from the one place she never expected. Home.
Lies and Other Love Languages: A Novel
Sonali Dev (Author), Soneela Nankani (Narrator)
Listen for free with Kindle Unlimited**
From the bestselling author of The Vibrant Years comes an emotional story of three women navigating ugly truths and safe lies with only love to guide them on a journey of motherhood, friendship, and life.
Bestselling advice columnist Vandy Guru built her career teaching others how to live honestly and courageously, but after the loss of her husband, Vandy's public veneer can barely conceal her grief. When her beloved daughter Mallika suddenly disappears and her estranged childhood best friend Rani returns, stirring up long-buried secrets, Vandy's carefully crafted life feels at risk.
Aspiring choreographer Mallika Guru is tired of failure. When another audition ends in rejection, she signs up for a genetic study to find out why she's so different from her accomplished family. But the results reveal her whole life to be a lie, and Rani seems to be the only one who knows the truth.
Mercy and Grace: A Novel
Anoop Judge (Author), Deepa Samuel (Narrator)
Listen for free with Kindle Unlimited**
From India to America, a woman's search for family, home, and self becomes a journey of secrets and forgiveness in a powerful novel by the author of No Ordinary Thursday.
At twenty-one years old, Gia Kumari finally leaves the Delhi orphanage where she was raised. With few prospects for the future, she receives an unexpected invitation from a stranger named Sonia Shah in San Francisco: an internship at Sonia's weddings and events company. Gia and America. It's love at first sight as she navigates an unfamiliar but irresistible new world of firsts.
It's Gia's first real job; her first meeting with her only known family, her uncle Mohammed Khan; and her first romance with Sonia's quirky yet charming stepson, Adi. But it might be too good to be true. Gia's newfound happiness is unfolding in the shadow of a terrible family secret, the impact of which is still being felt in a place Gia now calls home. To save what matters most, Gia must come to terms with a tragic past she's only beginning to understand—and a lifetime of lies she must learn to forgive.
A Storm of Infinite Beauty: A Novel
Julianne MacLean (Author), January LaVoy (Narrator)
Listen for free with Kindle Unlimited**
From the bestselling author of Beyond the Moonlit Sea comes an atmospheric tale of how one woman's search for the truth uncovers long-hidden secrets and rocks the very foundation of her world.
Scarlett Fontaine is a true Hollywood legend—a singer, actress, and beloved fashion icon. But Scarlett dies tragically at just thirty-six years old, leaving behind no children. Or so the story goes…
Gwen Hollingsworth is the curator at a museum dedicated to Scarlett's life. She's also sole heir to Scarlett's fortune as a descendant of the star. But all is not well in Gwen's world. She's dealing with a messy marital separation and is struggling to move forward. So when Peter Miller, a biographer and photojournalist, comes to the museum with shocking claims about Scarlett—a life of exile in Alaska, a baby born in secret—Gwen's whole world is turned upside down. Again.
Better Left Unsaid
Tufayel Ahmed (Author), Shridhar Solanki (Narrator), Sharmila Devar (Narrator), Kemmer Keswani Cope (Narrator)
Listen for free with Kindle Unlimited**
Three siblings. Three promises. Three lifetimes of saying all the wrong things…
Since their mother's death, siblings Imran, Sumaya and Majid have drifted in three very different directions, trying to live up to the last promises they each made to her. But when a viral news piece throws an unwanted spotlight on the family, they're drawn back into each other's lives for the first time in years.
With the media attention exposing the cracks in Imran's already fragile marriage, he begs Sumaya to return from New York to help—but living under the same roof again after all this time brings up all the secrets they'd both thought long-buried. And now nothing can stop the truth from coming out…
Related article: Find more new Listen for Free Fiction Audiobooks
New and Popular Audiobooks: Fantasy and Sci-Fi
The Pram: Creature Feature Collection
Joe Hill  (Author), Robert Petkoff  (Narrator)
Listen for free with Kindle Unlimited**
A husband's obsessive desire for a child leads to an unexpected manifestation of his yearning in a nightmarish short story about fatherhood dreams by New York Times bestselling author Joe Hill.
Willy and Marianne's farmhouse in Maine has acres of meadow and fresh air, and a lonesome bridle path in the forest along which Willy daydreams and ambles. When he's loaned a decrepit old baby stroller to cart his groceries home, the rickety squeak of the wheels comforts him. So do the sweet coos of a baby Willy knows can't be real. Can it? In this twisted thicket, wishes come true—with a price.
Joe Hill's The Pram is part of Creature Feature, a collection of devilishly creepy stories that tingle the spine and twist the mind. They can be read or listened to in one petrifying sitting.
Deadlands: A Novel
Victoria Miluch  (Author), Laura Jennings  (Narrator)
Listen for free with Kindle Unlimited**
From debut author Victoria Miluch comes the riveting story of a girl on the cusp of womanhood living in an arid wasteland and the encounter with two outsiders that upends her understanding of the world beyond it.
Only the most hardened survivalists can endure living in the scorched deadlands of the former state of Arizona. Among them is nineteen-year-old Georgia Reno, who lives in an isolated desert settlement with her father and younger brother. Roads don't exist here; visitors are more dark fairy tale than reality.
But when two mysterious strangers arrive on their land, Georgia begins to question her sheltered existence. Soon, her tentative curiosity blooms into a fledgling desire to leave the settlement, even if it means venturing into a world her father has only ever warned against.
The Witch's Lens: A Novel (The Order of the Seven Stars, Book 1)
Luanne G. Smith  (Author), Gail Shalan  (Narrator)
Listen for free with Kindle Unlimited**
As World War I rages, there are evils—both living and dead—that only a witch can see in a spellbinding novel by the Amazon Charts and Washington Post bestselling author of The Raven Spell.
With her husband off fighting at World War I's eastern front, Petra Kurková embraces her fleeting freedom, roaming the city at night with her camera. A born witch, she's discovered that she can capture the souls of the dead on film. Her supernatural skills don't go unnoticed by the enigmatic Josef Svoboda. He's recruiting a team of sorcerers to infiltrate the front lines, where the bloodshed of combat has resurrected foul creatures. Petra's unique abilities will be needed against the most dangerous enemies of all—those ever present, undead, and unseen.
Related article: My favorite Fantasy Audiobooks in Kindle Unlimited
New Listen for Free Nonfiction
The Heartbreak Years: A Memoir
Minda Honey  (Author, Narrator)
Listen for free with Kindle Unlimited**
A hilariously intimate memoir that gets to the turbulent joys and pains of coming of age and looking for love as a Black woman in America.
In the car she'd had since high school—with the boyfriend she'd had just as long riding shotgun—Minda Honey made the cross-country drive to sunny Southern California. By the end of 2008, Obama would be president, she'd be single, and change would be upon us all.
Thousands of miles away from her family and friends in the new era of smartphones and online dating, Minda navigates the treacherous waters of early adulthood and love: confounding relationships, steamy hookups, meet-cutes, chillingly narrow escapes, and the realization that nothing plays out quite like the rom-coms she'd bet her heart on as a teenager. She was frustrated, heartbroken, resentful—and free. Kinda. From California to Colorado to her hometown in Kentucky, Minda sets out to relaunch her life outside all that defined her adolescence.
Kindle deals can slightly differ between international Amazon websites. The lists on this blog are based on Amazon.com. If you live elsewhere, you might be sent to your local Amazon. Please don't be disappointed if your marketplace has different prices. Sometimes, a US "Listen for Free" might cost a little elsewhere, while other deals might, in turn, be cheaper on your Amazon. You can only download Kindle audiobooks from your local Amazon website.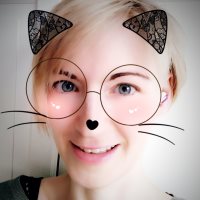 Eline Blackman (pronouns: she/they) fell in love with books as a child – with being read to and reading herself. 10 years ago, she bought her first Audible book. It was love at first listen! An average of 250 audiobooks per year has become the new normal and you will rarely see Eline without a wireless earbud. Romance and Fantasy are the go-to genres for this audiobook fan.
New Audiobooks
/