Are you ready for the best Kindle Unlimited audiobooks in December 2023?! The following brand-new Kindle Unlimited Read and Listen for Free books have been instant hits with readers and listeners alike!
The books below were only just published, but many of them already have thousands of positive ratings and reviews, placing them comfortably among the best Kindle Unlimited audiobooks.
And even though these are bestselling books, Amazon.com Kindle Unlimited subscribers can listen to these Audible books without any extra cost and without having to spend an Audible credit!
You can simply borrow them like any Kindle Unlimited ebook. The audiobook will be added to your Audible library automatically.
Related article: How to listen to audiobooks with Kindle Unlimited
**The marked links and book covers on this page are affiliate links. If you use them to purchase something, I earn a fee at no additional cost for you. Disclosure**
If you don't have a Kindle Unlimited subscription, you can grab a 30 day trial for free**. And just to repeat it, all of the following audiobooks are included in a Kindle Unlimited US membership.
You do not need an Audible subscription or give Audible any payment information!
Just follow the links to books you find interesting, and tap on "Read and Listen for Free" on the book's Amazon page. Then you log into the Audible app with your Amazon login information, and you will see your new Kindle Unlimited audiobooks right there, ready to download and enjoy!
Romance: New in Kindle Unlimited Listen for Free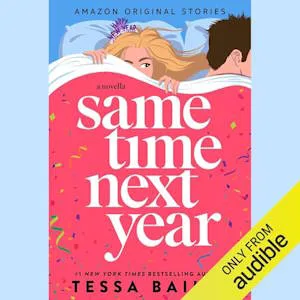 Same Time Next Year: A Novella
Tessa Bailey (Author), William LeRoy (Narrator), Carmen Vine (Narrator)
Listen for free with Kindle Unlimited**
From New York Times bestselling author Tessa Bailey comes a steamy novella full of hope and humor tracking a couple's fake marriage for a year after the wild New Year's Eve when they first say "I do."
Adored by all, Britta is an ambitious waitress working at Sluggers. The popular bar holds a special place in her heart and is a regular hangout for the Bridgeport Bandits, the local hockey club. With a half brother on the team, Britta has a strict no-dating policy for hockey boys. But she does have a soft spot for one particular player.
A beast on the ice, Sumner Mayfield is on the brink of breaking into the NHL. But time's running out. With his work visa about to expire, Sumner's only chance to stay in Bridgeport is to marry an American—and get a green card. Otherwise, it's back to Canada for the defenseman.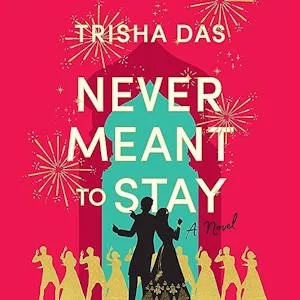 Never Meant to Stay
Trisha Das (Author), Ulka Mohanty (Narrator)
Listen for free with Kindle Unlimited**
A bighearted romantic comedy about family and finding the perfect match set against the exuberant backdrop of contemporary Delhi.
Home has always been a temporary arrangement for Samara Mansingh, a wayfaring wedding photographer and the daughter of a diplomat. When her father is uprooted once again, Samara needs a place to stay in Delhi. Next stop: the Khanna family. Samara's memories of the Khannas are vague at best, but she doesn't remember their home feeling so much like a war zone. And the last thing their surly eldest son, Sharav, wants is a houseguest eavesdropping on the chaos.
The Whole Time: The D'Angelos, Book 4
Catherine Bybee (Author), Devon Sorvari (Narrator)
Listen for free with Kindle Unlimited**
From New York Times and USA Today bestselling author Catherine Bybee comes a tale of a strong-willed dancer exercising her independence and the rich biker she can't let go.
Salena Barone has broken free of her family and moved into an apartment above the D'Angelos' restaurant, where she works as a manager—without a husband, thank you very much. But even on a restaurant salary, she soon finds herself strapped for cash. Salena's never been afraid of living on the wild side, though, so she takes on a side hustle that'll raise big bucks…and eyebrows, if anyone finds out.
Almost Like Being in Love: A Novella
Sariah Wilson (Author), Paula Nederhorst (Narrator)
Listen for free with Kindle Unlimited**
A modern-day Ohio woman and a seventeenth-century Scottish laird fall in love at first sight in a magical holiday romance by Sariah Wilson, the bestselling author of The Chemistry of Love.
Maren Kelly and her friend Penny may be lost in the Scottish Highlands, yes. They may be caught in the blizzard of the century, sure. But despite their dire straits, Maren is going to honor her ailing mother's wish for them to experience all the magic, mystery, and whimsy Scotland has to offer, even if she freezes to death trying. When they're rescued by the dashing Duncan Campbell, who seems like he walked straight out of the seventeenth century, Maren is more than a wee bit bewildered.
Related article: The Best Romance Audiobooks in Kindle Unlimited
Thriller and Mystery: The Best Kindle Unlimited Audiobooks in December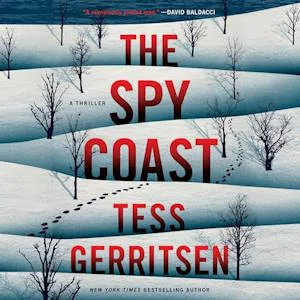 The Spy Coast: A Thriller (The Martini Club, Book 1)
Tess Gerritsen (Author), Hillary Huber (Narrator), Brittany Pressley (Narrator)
Listen for free with Kindle Unlimited**
A retired CIA operative in small-town Maine tackles the ghosts of her past in this fresh take on the spy thriller from New York Times bestselling author Tess Gerritsen.
Former spy Maggie Bird came to the seaside village of Purity, Maine, eager to put the past behind her after a mission went tragically wrong. These days, she's living quietly on her chicken farm, still wary of blowback from the events that forced her early retirement.
But when a body turns up in Maggie's driveway, she knows it's a message from former foes who haven't forgotten her. Maggie turns to her local circle of old friends—all retirees from the CIA—to help uncover the truth about who is trying to kill her, and why. This "Martini Club" of former spies may be retired, but they still have a few useful skills that they're eager to use again, if only to spice up their rather sedate new lives.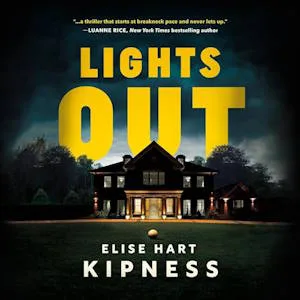 Lights Out: Kate Green, Book 1
Elise Hart Kipness (Author), Chanté McCormick (Narrator)
Listen for free with Kindle Unlimited**
In this exciting debut novel comes a fast-paced thriller that follows a sports reporter's journey off the court…and into a world of murder and deception.
Former Olympic athlete and sports reporter Kate Green isn't sure how much more tumultuous her life can get. She's been put on temporary leave from her job, then NBA superstar Kurt Robbins is killed and the prime suspect in his murder is none other than his wife…and Kate's best friend.
Kate knows that Yvette's marriage wasn't exactly stable, but her friend is no murderer, and Kate is determined to prove it with her own investigation. While she tries to salvage Yvette's life, Kate's own continues to unravel. Her career is in limbo. Gossip columns speculate about her future. Her children are battling their own demons. And her estranged father suddenly reenters her life as a detective assigned to Kurt's homicide case.
Please Tell Me
Mike Omer (Author), Marcella Cox (Narrator)
Listen for free with Kindle Unlimited**
After a year in captivity, a kidnapped child escapes—only to reveal horrific truths that lead her psychologist on a race against time in this thriller from New York Times bestselling author Mike Omer.
When eight-year-old Kathy Stone turns up on the side of the road a year after her abduction, the world awaits her harrowing story. But Kathy doesn't say a word. Traumatized by her ordeal, she doesn't speak at all, not even to her own parents.
Child therapist Robin Hart is the only one who's had success connecting with the girl. Robin has been using play therapy to help Kathy process her memories. But as their work continues, Kathy's playtime takes a grim turn: a doll stabs another doll, a tiny figurine is chained to a plastic toy couch. All of these horrifying moments, enacted within a Victorian doll house. Every session, another toy dies.
All the Little Raindrops: A Novel
Mia Sheridan (Author), Jesse Vilinsky (Narrator), Aaron Shedlock (Narrator), Christopher Lane (Narrator), Thom Rivera (Narrator), Andre Santana (Narrator)
Listen for free with Kindle Unlimited**
The chilling story of the abduction of two teenagers, their escape, and the dark secrets that, years later, bring them back to the scene of the crime.
It's senior-year spring break, and Noelle Meyer and Evan Sinclair have been kidnapped. Neither knows why they were chosen, only that they share a tragic past: Evan's father got away with killing Noelle's mother, effectively ruining her family when the death was ruled an accident.
Keep Your Friends Close
Lucinda Berry (Author), Candace Fitzgerald (Narrator), Daniela Acitelli (Narrator), Leanne Woodward (Narrator), Stephanie Nemeth Parker (Narrator)
Listen for free with Kindle Unlimited**
From the bestselling author of The Best of Friends comes a fast-paced thriller about how one woman's murder unravels the tangled web of lies and deceit connecting a group of Hollywood elite.
When Kiersten McCann, president of the West Hollywood Moms' Club, turns up dead in her own pool, it quickly becomes clear this wasn't an accident. And the party guests—all members of the exclusive club—are now key suspects in her murder.
Night Owl: A Trasker Thriller (Trasker, Book 1)
Andrew Mayne (Author), James Anderson Foster (Narrator)
Listen for free with Kindle Unlimited**
A shocking act of sabotage draws a retired spy into a deadly conspiracy in an explosive thriller by an Amazon Charts and Wall Street Journal bestselling author.
After three decades in counterintelligence, Brad Trasker is retired, disillusioned, and dealing with a tragic loss. Spy games are behind him until he attends the launch of a next-generation aircraft. When the project of innovative aerospace CEO Kylie Connor explodes on the tarmac—nearly killing her in the process—Trasker is pulled back into the line of fire.
Related article: Find more new Listen for Free Thriller Audiobooks
Fantasy: New in Kindle Unlimited Listen for Free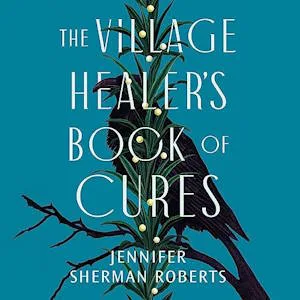 The Village Healer's Book of Cures
Jennifer Sherman Roberts (Author), Imogen Wilde (Narrator)
Listen for free with Kindle Unlimited**
In seventeenth-century England, a female healer enflames the fury of a witchfinder in this propulsive novel about murder, revenge, and the dangerous power of knowledge.
Mary Fawcett refines the healing recipes she's inherited from generations of women before her—an uncanny and moral calling to empathize with the sick. When witchfinder Matthew Hopkins arrives in her small village, stoking the fires of hate, he sees not healing but the devil at work. Mary's benevolent skills have now cast her and her young brother under suspicion of witchery.
Salt & Broom
Sharon Lynn Fisher (Author), Elizabeth Bower (Narrator), Tim Bruce (Narrator)
Listen for free with Kindle Unlimited**
A gifted healer unravels the mysteries of a cursed estate—and its enigmatic owner—in a witchy retelling of Jane Eyre.
Salt and broom, make this room
Safe and tight, against the night.
Trunks packed with potions and cures, Jane Aire sets out on a crisp, clear morning in October to face the greatest challenge of her sheltered girls'-school existence. A shadow lies over Thornfield Hall and its reclusive master, Edward Rochester. And he's hired her only as a last resort.
Consort of Fire: Bound to Fire and Steel, Book 1
Kit Rocha (Author), Caitlin Elizabeth (Narrator), Victoria Mei (Narrator), Will Thorne (Narrator), Adenrele Ojo (Narrator)
Listen for free with Kindle Unlimited**
From cult-favorite writing duo Kit Rocha comes a fiery novel set in a lush fantasy world brimming with ancient magic, dangerous secrets, and erotic connections.
For three thousand years, an ancient dragon god has protected the borders of the Sheltered Lands. In return, he makes only one demand: every one hundred years, the mortal ruler must send their heir to serve as his consort…for as long as they can survive.
Sachielle of House Roquebarre is the thirty-first consort to be sacrificed to the monster who guards the mountain passes. She is young, beautiful—and she has three secrets.
The Daughters of Block Island: A Novel
Christa Carmen (Author), Linda Jones (Narrator)
Listen for free with Kindle Unlimited**
In this ingenious and subversive twist on the classic gothic novel, the mysterious past of an island mansion lures two sisters into a spiderweb of scandal, secrets, and murder.
Two sisters, strangers since birth yet bound by family secrets, are caught up in a century-old mystery on an isolated island.
After arriving on Block Island to find her birth mother, Blake Bronson becomes convinced she's the heroine of a gothic novel—the kind that allowed her intermittent escape from a traumatic childhood. How else to explain the torrential rain, the salt-worn mansion known as White Hall, and the restless ghost purported to haunt its halls? But before Blake can discern the novel's ending, she's found dead, murdered in a claw-foot tub. The proprietress of White Hall stands accused.
Related article: My Favorite Fantasy Audiobooks in Kindle Unlimited
Fiction: The Best Kindle Unlimited Audiobooks in December
When We Were Enemies: A Novel
Emily Bleeker (Author), Carlotta Brentan (Narrator), Eva Kaminsky (Narrator)
Listen for free with Kindle Unlimited**
Two women, generations apart, in the spotlight. A powerful novel about family secrets, devastating choices, and hope for the future by the bestselling author of When I'm Gone.
Camera-shy Elise Branson is different from the other women in her maternal line. Her mother is an award-winning actress. Her late grandmother, Vivian Snow, is a beloved Hollywood icon. But when Elise's upcoming wedding coincides with a documentary being made about Vivian, Elise can't escape the camera's gaze. And neither can her grandmother, even in death.
Leave It to Us: A Novel
A.C. Arthur (Author), LaNecia Edmonds (Narrator)
Listen for free with Kindle Unlimited**
An inheritance forces three estranged sisters to face past hurts and painful memories in a heartfelt novel about family and resilience by the author of Happy Is On Hiatus.
When the Butler sisters learn they've inherited their beloved grandma Betty's beach house in South Carolina, they have mixed emotions. To put it mildly.
Successful Lana seems to have it all. Nobody needs to know that her marriage and finances are falling apart. For her there's no other option but to sell the beach house. Overburdened Yvonne already has priorities—including being her mother's sole caretaker. Her advice: put it on the market and move on. Then there's sentimental Tami. She can't let her sisters just unload their past without at least one last trip to the Sea Islands.
In a Single Moment
Imogen Clark (Author), Bronwen Price (Narrator)
Listen for free with Kindle Unlimited**
From million-copy bestselling author Imogen Clark comes a story of two families, two babies and one maddeningly hot day that will change their lives forever.
It's the hottest day of the 1976 heatwave and there's not a breath of fresh air in the labour ward at Lincoln County Hospital. Michelle is having her fourth child, a girl, while beloved husband Dean is sipping a cold pint in the pub. Their little house is already bursting at the seams, but Michelle is sure they'll find a way to stretch their budget and continue life as a blissfully chaotic happy family. They name their new baby Donna.
The Last Caretaker: A Novel
Jessica Strawser (Author), Reba Buhr (Narrator)
Listen for free with Kindle Unlimited**
A woman in search of a new beginning is put to the test in ways she never imagined in an empowering and provocative page-turner by the author of Not That I Could Tell.
Katie's divorce was, in a word, humiliating. So when her friend Bess offers a fresh start—a resident caretaking job at a nature preserve—Katie accepts. No matter that she's not exactly a "nature person." How hard can it be?
Related article: Find more new Listen for Free Fiction Audiobooks
Kindle deals can slightly differ between international Amazon websites. The lists on this blog are based on Amazon.com. If you live elsewhere, you might be sent to your local Amazon. Please don't be disappointed if your marketplace has different prices. Sometimes, a US "Listen for Free" might cost a little elsewhere, while other deals might, in turn, be cheaper on your Amazon. You can only download Kindle audiobooks from your local Amazon website.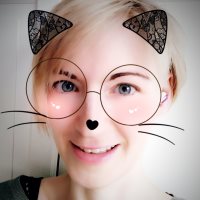 Eline Blackman (pronouns: she/they) fell in love with books as a child – with being read to and reading herself. 10 years ago, she bought her first Audible book. It was love at first listen! An average of 250 audiobooks per year has become the new normal and you will rarely see Eline without a wireless earbud. Romance and Fantasy are the go-to genres for this audiobook fan.
New Audiobooks
/