I never get tired of telling you: Kindle Unlimited is fantastic for audiobook listeners! And it's not only the amazing Whispersync deals we get to pick up as subscribers, but there are also a lot of really fantastic Kindle Unlimited Romance books that you can listen to for free, without paying anything extra for the Audible narration!
So, the following list includes the best Kindle Unlimited books in the Romance category: Bestselling authors and super popular narrators, presenting you highly rated Romance novels that you don't want to miss!
Related article: How to listen to audiobooks with Kindle Unlimited
To keep things a bit current, I only included titles that were released in 2017 or later, or are the first book in a series with more recent releases. But you shouldn't miss out on the great older audiobooks either! So, bookmark this link to browse through all "Read and Listen for Free" Kindle Unlimited Romance books with narration**.
As usual in my book lists, I try to only include each author once. However, most of them have several audiobooks in Kindle Unlimited Romance and offer tons of Whispersync deals as well. So, if you enjoy a book, make sure you click on their Amazon author profiles to find more!
Dirty Letters
Vi Keeland (Author), Penelope Ward (Author), Andi Arndt (Narrator), Jacob Morgan (Narrator)
Listen for free**
From New York Times bestselling authors Vi Keeland and Penelope Ward comes an unexpected love story that started with a boy and girl and heats up when the man and woman reconnect.
Griffin Quinn was my childhood pen pal, the British boy who couldn't have been more different from me. Over the years, through hundreds of letters, we became best friends, sharing our deepest, darkest secrets and forming a connection I never thought could break.
Dirty Letters with its fantastic narration and grabbing storyline is a must in the Kindle Unlimited Romance category!
Resist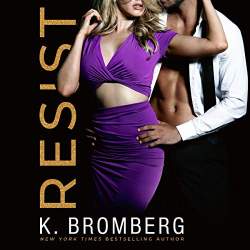 K. Bromberg (Author), Jason Clarke (Narrator), Erin Mallon (Narrator)
Listen for free**
From the New York Times bestselling author of the Driven series comes a powerful romance about reaching great heights through low depths.
Who says you have to play by the rules to get what you want? Agreeing to meet Ryker Lockhart is my first mistake. Rich, handsome, and more than intriguing, he thinks blackmail will bend me to his will.But he's wrong.
Both books in the Wicked Ways duet are "Read and Listen for Free".
Ensnared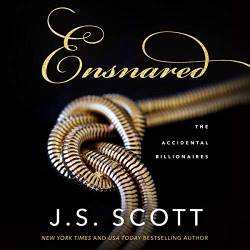 J. S. Scott (Author), Elizabeth Powers (Narrator)
Listen for free**
Love is worth a fortune in this sizzling novel of accidental romance and riches by New York Times bestselling author J.S. Scott.
Wildlife conservationist Jade Sinclair isn't used to having money. But when she and her siblings learned they were part of the mega-rich Sinclair dynasty, they became billionaires overnight. Jade doesn't even know how to act rich, especially when she's dealing with an arrogant, privileged, unreasonably sexy snob like Eli Stone.
The first four audiobooks in the Accidental Billionaires series are included in Kindle Unlimited!
Butterfly in Frost
Sylvia Day (Author), Emma Wilder (Narrator), Joe Arden (Narrator)
Listen for free**
From #1 New York Times bestselling phenomenon Sylvia Day comes a hotly anticipated and passionate new love story.
Once, I would never have imagined myself here. But I'm settled now. In a place I love, in a home I renovated, spending time with new friends I adore, and working a job that fulfills me. I am reconciling the past and laying the groundwork for the future. Then Garrett Frost moves in next door.
Regretting You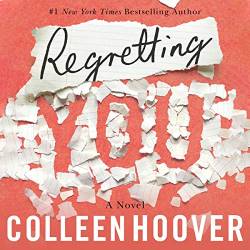 Colleen Hoover (Author), Tanya Eby (Narrator), Lauren Ezzo (Narrator)
Listen for free**
From #1 New York Times bestselling author of It Ends with Us comes a novel about family, first love, grief, and betrayal that will touch the hearts of both mothers and daughters.
Morgan Grant and her sixteen-year-old daughter, Clara, would like nothing more than to be nothing alike. Morgan is determined to prevent her daughter from making the same mistakes she did. By getting pregnant and married way too young, Morgan put her own dreams on hold. Clara doesn't want to follow in her mother's footsteps.
The Wreckage of Us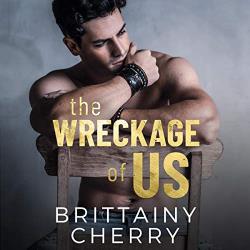 Brittainy Cherry (Author), Rock Engle (Narrator), Stella Bloom (Narrator)
Listen for free**
Never in a million years did I think it would be Ian Parker who saved me… I know I should stay away from Ian Parker. But when my drug-dealing stepdad kicks me out, I have nowhere to go. Squatting in an abandoned shed on Ian's grandpa's farm seems like as good a plan as any.
This Contemporary Small Town Romance completely wrecked me! When you're looking for a highly emotional story, do not miss out on this one. It's among the best Kindle Unlimited books of 2020!
A Lie for a Lie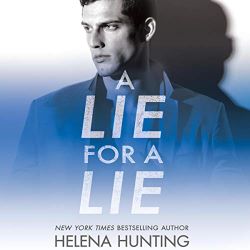 Helena Hunting (Author), Stella Bloom (Narrator), Jason Clarke (Narrator)
Listen for free**
From the New York Times bestselling author of the Pucked series comes a romantic comedy about instant attraction, second chances, and not-so-little white lies.
Sometimes I need an escape from the demands, the puck bunnies, and the notoriety that come with being an NHL team captain. I just want to be a normal guy for a few weeks. So when I leave Chicago for some peace and quiet, the last thing I expect is for a gorgeous woman to literally fall into my lap on a flight to Alaska.
All three audiobooks in the All In series are included in Kindle Unlimited.
In Bed with the Earl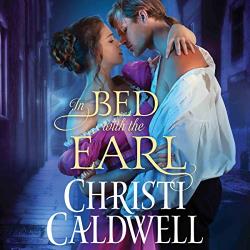 Christi Caldwell (Author), Tim Campbell (Narrator)
Listen for free**
Christi Caldwell, USA TODAY bestselling author of the Wicked Wallflowers series, combs London's underground and finds romance and danger for a missing lord and the lady who loves him.
To solve a mystery that's become the talk of the ton, no clues run too deep for willful reporter Verity Lovelace. Not even in the sewers of London. That's precisely where she finds happily self-sufficient scavenger Malcom North, lost heir to the Earl of Maxwell. Now that Verity's made him front-page news, what will he make of her?
I found this Fake Marriage Historical Romance utterly charming and entertaining and it's among my favorite Kindle Unlimited Romance books! Book 2 in the Lost Lords of London series is also "Read and Listen for Free".
Discretion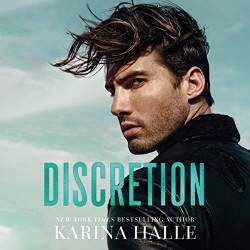 Karina Halle (Author), John Lane (Narrator), Summer Morton (Narrator)
Listen for free**
From New York Times bestselling author Karina Halle comes a delicious saga of wealth, luxury, and scandal—and the wicked secrets of success behind an envied family dynasty.
The Riviera means indulgence—if you've got money. For Sadie Reynolds, a down-on-her-luck student, the Riviera means dingy hostels and back streets. When a wrong turn puts her in jeopardy, the last thing she expects is to be saved by the most handsome stranger she's ever locked eyes with.
All three audiobooks in The Dumonts series are included in Kindle Unlimited.
That Second Chance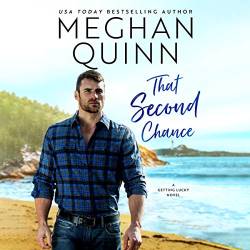 Meghan Quinn (Author), William LeRoy (Narrator), Reese Covington (Narrator)
Listen for free**
USA Today bestselling author Meghan Quinn delivers a smart and cheeky romance about love's power to lift hearts . . . and curses.
It was supposed to be an innocent night, celebrating my brother's birthday. Nothing was supposed to go wrong. We'd vowed to be on our best behavior after all . . . But it only took one rowdy night with my brothers to flip my world upside down. One unlucky encounter saddled us with a family curse and the promise of doomed relationships.
The first three books in the Getting Lucky series are "Read and Listen for Free".
Call Her Mine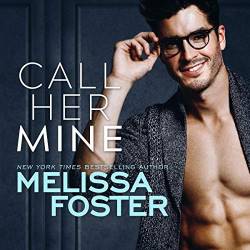 Melissa Foster (Author), Isabelle Ruther (Narrator)
Listen for free**
Two besties and a baby make for an instafamily and a surprising romance in a delightful series by Melissa Foster, the New York Times bestselling author of the Sugar Lake novels.
Ben Dalton has always been honest, except where his heart is concerned. He's been in love with his best friend—saucy, smart-mouthed Aurelia Stark—forever. But Ben's a planner, and timing has never been on his side.
All three audiobooks in the Harmony Pointe series are included in Kindle Unlimited.
Buck Wild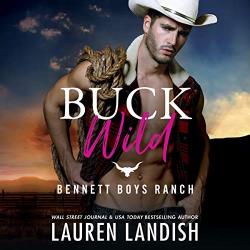 Lauren Landish (Author), Aiden Snow (Narrator), Melissa Moran (Narrator)
Listen for free**
From Wall Street Journal and USA Today best-selling author Lauren Landish comes a hard-riding romance of cowboys who run wild – and the women who tame them….
Bull rider James Bennett lives for those eight seconds of exhilaration. A rodeo cowboy in his prime, all he wants out of life is something to straddle. That's why James is feeling a little restless, spending his summer off working his family's ranch. That is, until a spirited and gorgeous veterinarian-in-training shows up and puts the cocky wild boy—and his ego—in place.
The first two Bennett Boys Ranch books are "Read and Listen for Free".
Burn for You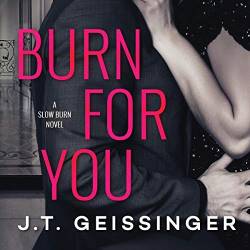 J.T. Geissinger (Author), Sebastian York (Narrator), Diana Luke (Narrator)
Listen for free**
Jackson "The Beast" Boudreaux is rich, gorgeous, and unbelievably rude to the staff at Chef Bianca Hardwick's New Orleans restaurant. Bianca would sooner douse herself in hot sauce than cook for Jackson again, but when he asks her to cater his fund-raiser, Bianca can't refuse, knowing the cash will help pay her mother's medical bills.
The entire Slow Burn series is included in Kindle Unlimited Listen for Free and I found each audiobook with their likable, entertaining, and complex characters and fantastic narrators absolutely worth it! They are definitely among the best Kindle Unlimited books in the Romance genre.
Catching Him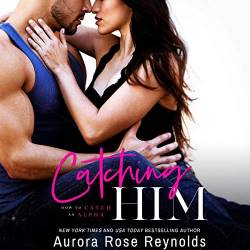 Aurora Rose Reynolds (Author), Carly Robins (Narrator), Alexander Cendese (Narrator)
Listen for free**
From New York Times and USA Today bestselling author Aurora Rose Reynolds comes the first novel in the fun, sexy, and thrilling How to Catch an Alpha series.
Leah Emerson isn't looking for a man—she's looking for the right man. But her mother's idea of a great catch leaves her cold, and she's pretty sure her cocky, arrogant, and way too good-looking new neighbor isn't the one either.
All three audiobooks in the How to Catch an Alpha series are included in Kindle Unlimited.
Feral Sins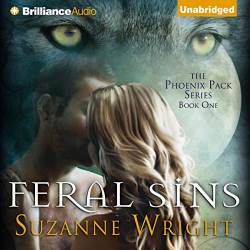 Suzanne Wright (Author), Jill Redfield (Narrator)
Listen for free**
When female wolf shifter Taryn Warner first encounters Trey Coleman, an alpha male wolf shifter with a dangerous reputation, she's determined to resist his charms. After all, Trey—who was only fourteen when he defeated his own father in a duel, winning the right to be alpha of his pack—can't have anything to offer the talented healer besides trouble, or so she thinks.
Suzanne Wright is one of the most popular Paranormal Romance authors. And most of The Phoenix Pack series and its spin-off series Mercury Pack are "Read and Listen for Free"!
Not My Romeo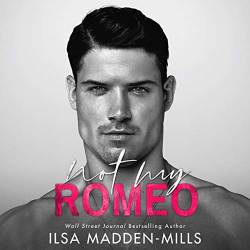 Ilsa Madden-Mills (Author), Savannah Peachwood (Narrator), Eric G. Dove (Narrator)
Listen for free**
Wall Street Journal bestselling author Ilsa Madden-Mills delivers a smart and sexy contemporary romance about a smoking-hot professional football player and the small-town girl he can't resist.
We start off with a lie on Valentine's Day. My blind date isn't the studious guy I expected: he's a drop-dead gorgeous player with sinful amber eyes. Somehow we end up at his penthouse. I blame the gin and tonic.
The next day I learn he's Jack Hawke—bad-boy professional quarterback with a murky past. The NDA he has me sign should be a warning that he isn't a regular person. Please. I sign it Juliet Capulet, so goodbye, famous football player with abs of steel, and good luck tracking down this small-town librarian.
Fear Me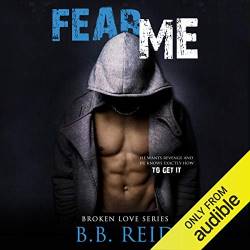 B.B. Reid (Author), Ava Erickson (Narrator)
Listen for free**
This isn't another "I hate you because I secretly love you" story. Boy really does hate girl. I don't believe in fairy tales and Prince Charming. I believe in fear. He taught me how to be afraid.
The first two audiobooks in B.B. Reid's dark Broken Love series are included in Kindle Unlimited.
#Starstruck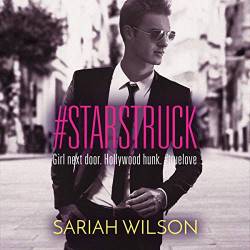 Sariah Wilson (Author), Bailey Carr (Narrator)
Listen for free**
"You've done better." With one uncharacteristically sassy tweet to her longtime celebrity crush, Zoe Miller's life turns upside down. Ultrahot A-lister Chase Covington doesn't just respond to Zoe's tweet, he does the unthinkable: he messages Zoe directly. Now she must decide between walking away or meeting her crush in person.
Sariah Wilson writes interesting and entertaining closed door Romance that look beyond the usual tropes and stereotypes. All books in the #Lovestruck series are "Read and Listen for Free".
Stealing Her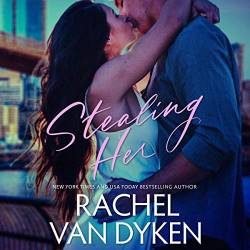 Rachel Van Dyken (Author), Alexander Cendese (Narrator), Lucy Rivers (Narrator)
Listen for free**
From the #1 New York Times bestselling author comes an unexpected love story of family, secrets, and the most intimate of deceptions.
My estranged twin brother, Julian, was always the wonder boy—and was groomed to become CEO of our ruthless father's corporation. My mother and me? Left behind. Now, years after tearing our family apart, my father dares to ask me for a favor? Pretend to be Julian while he fights to survive a tragic accident.
The Memory of You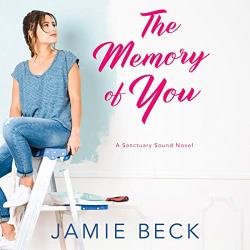 Jamie Beck (Author), Dara Rosenberg (Narrator)
Listen for free**
When Steffi Lockwood returns to Sanctuary Sound to start over, she has no idea she'll also get a second chance with her first love. Steffi Lockwood has survived more than most. Recovering from an assault, she returns to her coastal Connecticut hometown to rebuild her life the best way she knows how: with her hands. But starting a remodeling business with one longtime friend puts her in the middle of a rift with another.
Jamie Beck's utterly charming Sanctuary Sound series is entirely "Read and Listen for Free" and deals with vulnerabilities, finding yourself, moving on, and being ready to find love. Book 3 in this series is one of my personal favorite Kindle Unlimited Romance books!
Every month, I post the best new Kindle Unlimited Romance, Fiction, Fantasy, and Thriller audiobooks here on my blog. Find them here!
And if you're looking for more Romance audiobooks to buy cheaper, check out my list of free Romance novels with Audible narration.
Kindle deals can slightly differ between international Amazon websites. The lists on this blog are based on Amazon.com. If you live elsewhere, you might be sent to your local Amazon. Please don't be disappointed if your marketplace has different prices. Sometimes, a US "Listen for Free" might cost a little elsewhere, while other deals might, in turn, be cheaper on your Amazon. You can only download Kindle audiobooks from your local Amazon website.
Booklist
/