Romance books about Disability have a special place in my heart. But first things first, Me Before You is not a Romance novel! So, what are we looking for in Romance books with disabled characters? Well, most importantly, everybody lives! … and gets a Happily Ever After!
Because people with disabilities and chronic illness find love, too!
Many Romance readers – me included – have some form of chronic illness or disability, and reading a love story is an even better experience when you can identify with the characters. Romance as a genre offers the kind of hopeful escapism that many unwell readers crave.
During periods of time when I was home- or even bedbound, I needed positive and uplifting stories for my mental well-being. And I wanted to read about people who dealt with disabilities or chronic conditions and how they carried on with their lives and found happiness.
The following Audible books about disability have in common that either the hero or the heroine deals with a physical disability or illness, as well as the consequences this has on their self-image and mental health. The wonderful thing about the audiobook format is that you can enjoy these books about disability even when you can't hold up a book/e-reader or when brain fog doesn't quite play along with reading.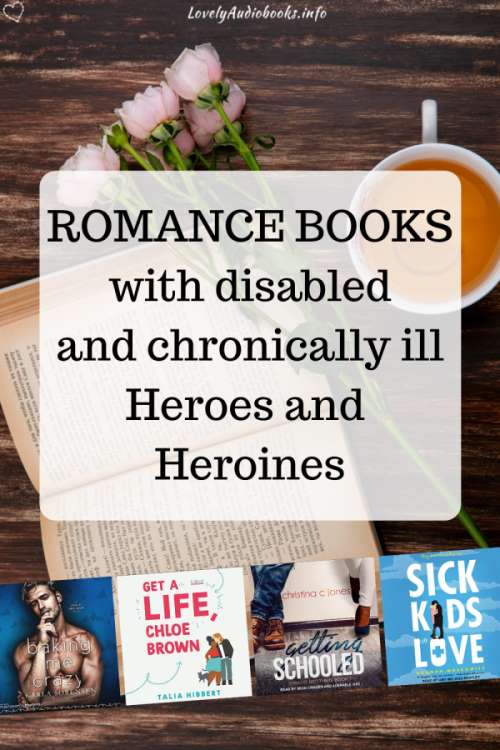 The audiobook is narrated by Adjoah Andoh. Yes, THE Adjoah Andoh you've adored in Netflix's Bridgerton series! She's also a total badass at audiobook narration and is the perfect voice for this story.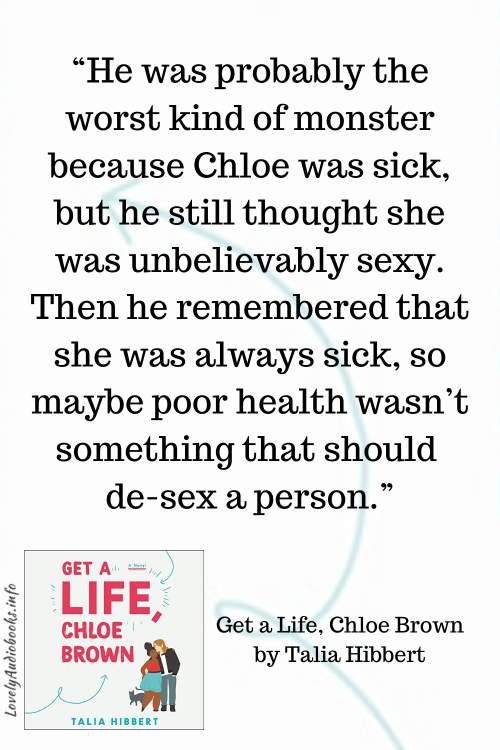 The narration is done by Chris Brinkley whom you might know from the other Green Valley audiobooks and who has the sexiest accent, and Reba Buhr who was new to me and was great to listen to!
Related article: How to get Audible books cheaper
CJ Bloom and Nelson Hobbs did a wonderful job narrating this audiobook!
The narration is done by Sean Crisden and Adenrele Ojo, two fantastic narrator who I could listen to all day every day!
Amy Melissa Bentley did a wonderful job at narrating this story and bringing Isabel and Sasha to life!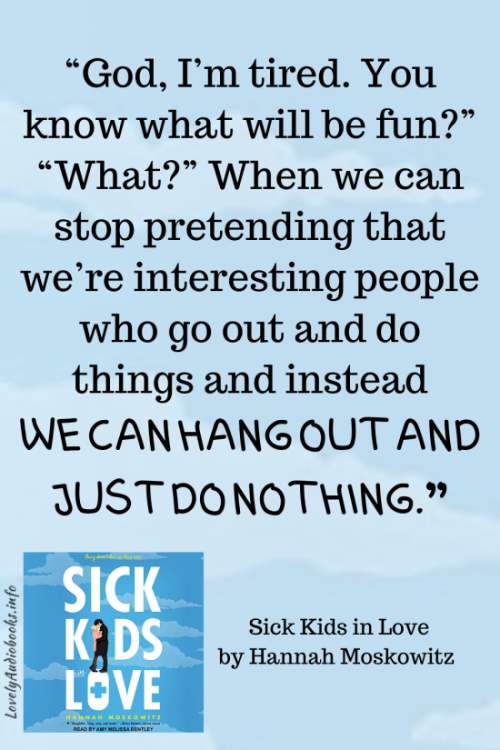 Anastasia Watley was very fun to listen to and Cornell Collins is one of my favorite British narrators and a pleasure to listen to!
Aiden Snow did such an amazing job at narrating Hank! And Tanya Eby voiced a wonderful Callie.
The audiobook is narrated by one of my absolute favorites: Joel Leslie! This is an absolute treat to listen to!
Xe Sands is a very established narrator. Jorjeana Marie was new to me and both of them are the perfect voices for Jo and Emma. This is a really enjoyable audiobook!
If you've ever listened to Shane East and Andi Arndt before, you know how great they are. Andi Arndt is the queen of all the feels, and Shane East's British accent will easily turn Nathaniel into one of your favorite Romance heroes.
Nick Podehl and Saskia Maarleveld are the perfect College Romance narrators. They have young sounding voices while still doing the kind of professional narration we love and appreciate.
Related article: What is Audible Plus?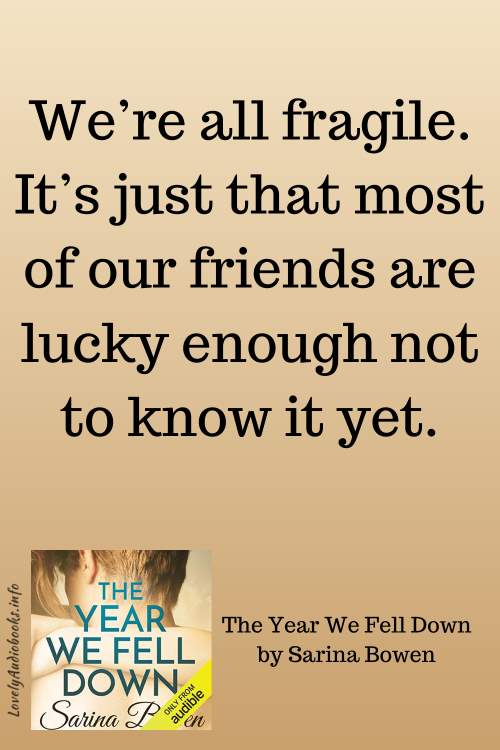 Sebastian York is his usual amazing self and one of the best male Romance narrators. Lynn Barrington was new to me and I enjoyed her voice and narration style.
Related article: How to listen to audiobooks with Kindle Unlimited
I love Emily Durante's voice! It stands out and she's such a great voice actor. Kris Koscheski sounds hot. Period. In its quiet and understated way, this is actually a very steamy book!
Kirsten Leigh did a great narration! I generally prefer two narrators for a dual point of view story, but she handled this really nicely with a nice range of voices.
Joe Hempel is the narrator for the in-between third-person chapters. Zachary Webber narrates Nate and Virginia Rose is Rebecca. All three are well-known and popular romance narrators and it's an all-around entertaining listening experience!
Romance Books
/