When it's getting cold outside, I crave heartwarming stories. And good single parent Romance books never fail to do the trick!
Here are some of my favorite single mom, guardian, and single dad Romance books with wonderful love stories and the cutest, most awesome kids! And of course, they also have really great audiobook versions with narrators who do a fantastic job at bringing these children and adults to life.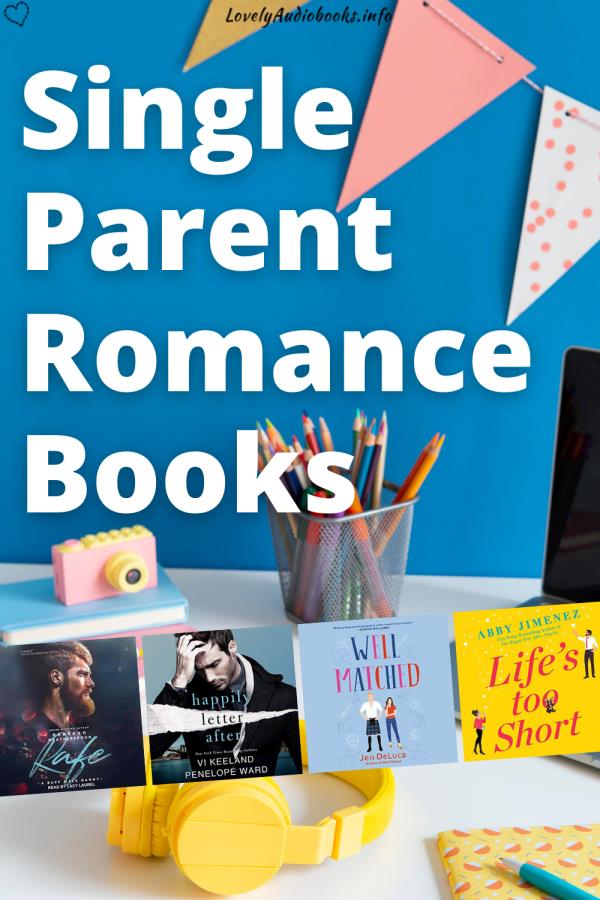 **The marked links and book covers on this page are affiliate links. If you use them to purchase something, I earn a fee at no additional cost for you. Disclosure**
Rafe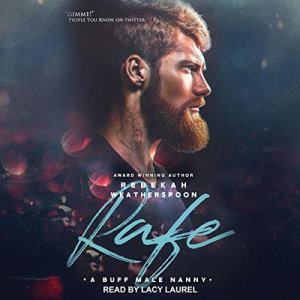 Rebekah Weatherspoon (Author), Lacy Laurel (Narrator)
Get the Audible book**
Sloan didn't exactly plan to hire a buff, white, male nanny for her kids, but he is just so damn good at his job! And also an all-around pretty great person. Rafe is one of my absolute favorite single mom Romance books! The chemistry between Rafe and Sloan is off the charts and he's such a cinnamon roll. I enjoyed the narration by Lacy Laurel very much.
Life's too Short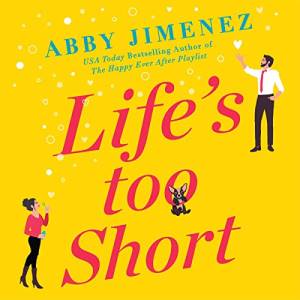 Abby Jimenez (Author), Christine Lakin (Narrator), Zachary Webber (Narrator)
Get the Audible book**
Are you ready to laugh and cry? Then you need Life's too Short in your life! Vanessa doesn't expect to live very long, but her half-sister just dropped off her newborn baby with her. So, Vanessa is scrambling to get everything in order for the little girl. But it's hard to even get her to stop crying! Adrian is the next-door neighbor and when the baby screams through the night, he offers his help. Honestly, this audiobook is too precious and one of my favorites of 2021! A must-listen! This story, narrated by the wonderful Christine Lakin and Zachary Webber, is so deeply emotional and beautiful and all the things!
Untouchable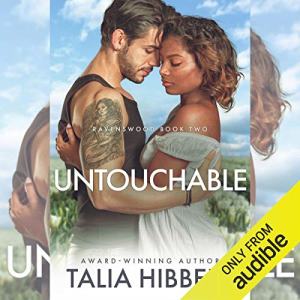 Talia Hibbert (Author), Rupert Channing (Narrator)
Get the Audible book in a deal**
Untouchable is probably my favorite among the single dad Romance books! Hannah is an overthinker and always a bit uncomfortable around people, except when it's kids. Nate, who used to be her high school crush, ends up hiring her as a nanny for his two children. And Nate's and Hannah's talks absolutely killed me with their chemistry, all the emotions, the banter, and their struggle with not wanting to give in to this thing between them. I would have wished for two voice actors here, but Rupert Channing is great and the story still very much makes it worth it to get Untouchable by Talia Hibbert when you are looking for really good single dad Romance books!
Related article: How to get Audiobooks cheaper with Whispersync
The Governess Game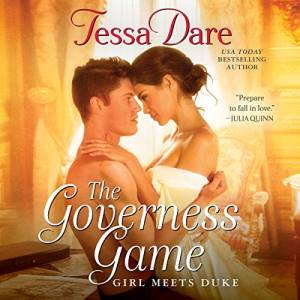 Tessa Dare (Author), Mary Jane Wells (Narrator)
Get the Audible book**
The Governess Game has two of the most hilarious and adorable children in Romance! Their story is heartbreaking and is just as important an aspect of this story as the actual romance between their guardian and their governess (which is also pretty outstanding, Chase is probably my favorite rake ever). I adored this Historical Romance so very, very much! And the narration by the incredible Mary Jane Wells makes this an all-around delightful listening experience. A must-listen if you are looking for the best single parent Romance books!
Well Matched
Jen DeLuca (Author), Brittany Pressley (Narrator)
Get the Audible book**
Well Matched has a different take on the single mom Romance. April was young when she got pregnant. Now her daughter is about to leave for college and April plans to leave the small town she moved to specifically for her kid. She feels everything needs to change, now that she has only herself to think of. And Mitch, who absolutely loves their little town, is really just a meaningless distraction. He's much younger than April and never seems to have any serious relationships anyway. Well Matched is one of my favorite Romance audiobooks of 2021 and is wonderfully narrated by Brittany Pressley.
Just My Type
Tara Sivec (Author), James Cavenaugh (Narrator), CJ Bloom (Narrator)
Get the Audible book in a deal**
Just My Type is a single mom Romance that had me snort-laughing out loud way too often really! Tara Sivec is absolutely hilarious! Ember gave up everything she cared for to make her husband happy. Then he left her and their son in the big city, where she didn't want to be. She takes up a transcription job online but a glitch sends her not-very-professional notes to the client, Baker. And the two start mailing. Just My Type is such a fun online love Romance!
Getting Real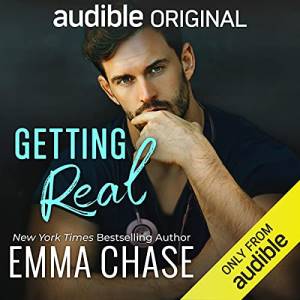 Emma Chase (Author), Andi Arndt (Narrator), Zachary Webber (Narrator)
Listen for free with Audible Plus**
Connor is divorced and his three boys are living with him. It is so adorable how he tries to navigate the attraction to his co-worker, Violet! Both of them are so very lovable and funny while trying to "play it cool" and do the dating thing right. Andi Arndt and Zachary Webber are always a pleasure to listen to and are both so great with the kids' voices, too. Getting Real is such a fun single dad Romance book! I also particularly liked that Connor and his ex-wife are in a good place.
Related article: What is Audible Plus?
Never Have I Ever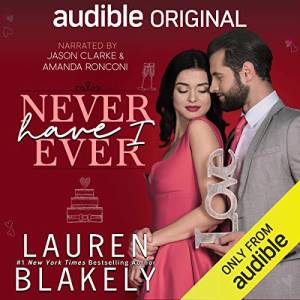 Lauren Blakely (Author), Amanda Ronconi (Narrator), Jason Clarke (Narrator)
Listen for free with Audible Plus**
Wedding planner Piper becomes best friends with her frenemy Zach's 10-year-old daughter. In their shared friend group, she was never a fan of his, after all, he is a divorce attorney and doesn't seem to share her belief in love. But now she gets to know a different side of him. Never Have I Ever is one of my favorite Lauren Blakely titles and one of the best single dad Romance books! It's a great enemies to lovers story, and Amanda Ronconi and Jason Clarke did such a wonderful narration.
Rosaline Palmer Takes the Cake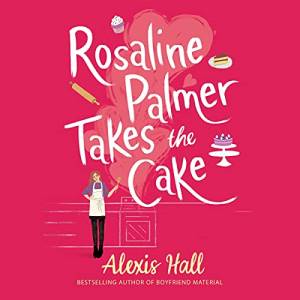 Alexis Hall (Author), Fiona Hardingham (Narrator)
Get the Audible book**
Rosaline has a wonderful chosen family and an utterly lovable daughter. She is happy with her life as it is, but she is also open to new things and opportunities. Which leads her to Bake Expectations, a baking show. During the filming, she finds herself in a bit of a love triangle with two other contestants. This is such a beautiful, funny, thoughtful story and Fiona Hardingham perfectly brought these characters to life. One of my all-time favorite single mom Romance books!
Never Say Never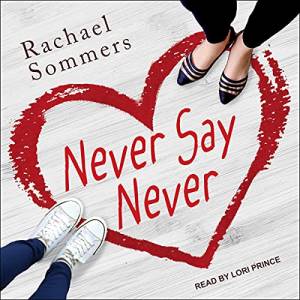 Rachael Sommers (Author), Lori Prince (Narrator)
Get the Audible book**
Camila is a very successful business woman and despreately in need for a nanny for her son. Along comes Emily, much younger than Camila and absolutely perfect for the job. She instantly hits it off with Jaime. Camila tries to keep Emily at arm's length and plays the ice queen, but Emily charms her way into Camila's heart just as much as into Jaime's. Lori Prince is a great narrator and this is such a wonderful bisexual single mom Romance!
The Takeover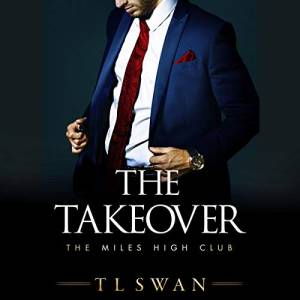 T L Swan (Author), CJ Bloom (Narrator), Sebastian York (Narrator)
Listen for free with Kindle Unlimited**
This single mom Romance completely blew me away! The Takeover is so funny, heartwarming, and sexy. A perfect feel-good Romance! Claire has three boys who are quite a handful. Tristan seems to be the typical rich player type. And Claire never expects that he could have an interest in a serious relationship with her and her kids. Well, she is in for a surprise!
Related article: How to listen to Kindle Unlimited audiobooks
Happily Letter After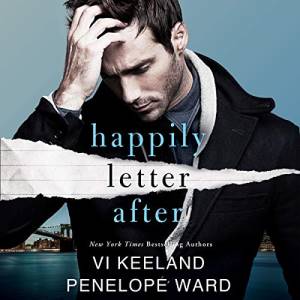 Vi Keeland (Author), Penelope Ward (Author), Andi Arndt (Narrator), Sebastian York (Narrator)
Listen for free with Kindle Unlimited**
Did I promise heartwarming single parent Romance books? Yes, I did and it doesn't get much more heartwarming than this little girl writing letters to Santa after her mom died. And a woman trying her best to make every single wish come true, no matter how difficult it gets. Of course, there's also the fact that the little girl's father is really hot and that the little girl is incredibly lovable. You can't blame Sadie for getting attached!
Romance Books
/