March is here! I'm looking forward to warmer and longer days – and more audiobooks, always! The audiobook recommendations I have for you this month are so good. These are some of the best audiobooks of 2023! And I'm so excited to share them with you.
**The marked links and book covers on this page are affiliate links. If you use them to purchase something, I earn a fee at no additional cost for you. Disclosure**
Sorry, Bro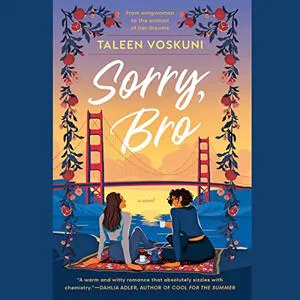 Taleen Voskuni (Author), Christine Mirzayan (Narrator)

Get the Audible book**
Or listen on Scribd**
Sorry, Bro is at the same time super fun and profoundly moving. After breaking up with her all-American boyfriend, Nareh begins to explore her Armenian roots and gets to know – and falls for – another Armenian-American woman.
The romance between Nareh and Erebuni is so sweet! But while Erebuni is comfortable in her identity, Nareh is struggling and searching. She has not come out as bisexual to her family and believes they would not accept her. And she is unsure how to make Armenian culture work with her very American upbringing.
The narrator, Christine Mirzayan, was new to me and did a wonderful job bringing Nareh with all her thoughts and feelings to life! This book is more of the Women's Fiction side of Romance. But it's also very much a Romance novel with a wonderful Happily Ever After!
Related article: The Best Audiobooks on Scribd
Artfully Yours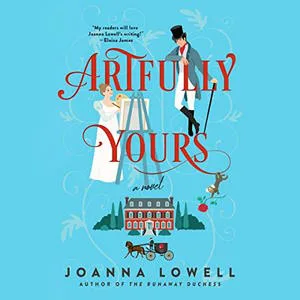 Joanna Lowell (Author), Mary Jane Wells (Narrator)

Get the Audible book**
Or get it on Libro.fm**
Artfully Yours is a Historical Romance about a woman who forges paintings by the old masters and the art critic who immediately recognizes the forgeries and sets out to solve the crime.
Things are very complicated for both the painter and the art critic, though. Nina loves her older brother, but he pressures her into continuing their crimes. Alan, the art critic, is the younger brother of a Lord who employed Nina as a maid and treated her badly. Alan comes to her rescue and, after his brother fires her, hires Nina as a form of assistant.
Alan has various chronic health issues with his lungs and leg, and is very concerned about his nephew, who he believes might not be as ill as his parents make him out to be.
Mary Jane Wells always does such utterly delightful narrations for Historical Romance books, and she perfectly brought out all the emotions here! I found this such a wonderful, captivating, and moving story. Alan has to unpack so much baggage from his childhood. And Nina struggles to find the right path in life for herself. They are both such compelling characters you can't help but root for!
Related article: The Best Romance Books with Disability Representation
Coming Home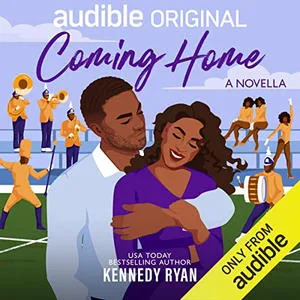 Kennedy Ryan (Author), Wesleigh Siobhan (Narrator), Jakobi Diem (Narrator)

Listen for free with Audible Plus**
Kennedy Ryan has an Audible Plus exclusive out! And it's an absolute must-read for any Romance audio fan with an Audible subscription.
Coming Home is a second chance Romance between two people who were always drawn to each other but never managed to get together. After 20 years without contact, they get a second chance!
Wesleigh Siobhan and Jakobi Diem are both such outstanding narrators who really brought Touré and Niomi to life! I could honestly listen to them all day everday.
Related article: The Best Short Audiobooks that don't cost an Audible credit
NerdCrush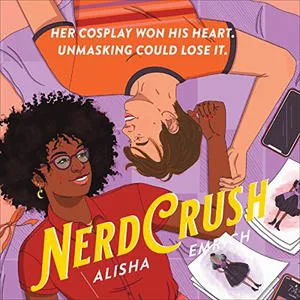 Alisha Emrich (Author), Zoleka Vundla (Narrator)

Get the Audible book**
Or listen on Scribd**
Ramona is a cosplayer and loves comics. Some of her family members ridicule her because of it. But she has very successful social media channels!
And through those, she gets in touch with the boy from her school she likes. Real-life Ramona also starts to get close to Caleb as they have the same job. Now she's unsure how to go on, tell Caleb that they're already close friends online, or keep it a secret and see how things work out?
Zoleka Vundla was new to me and did a perfect narration for this adorable, nerdy Young Adult Romance!
Lord of Leaves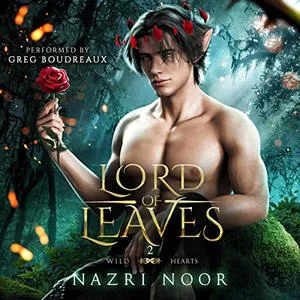 Nazri Noor (Author), Greg Boudreaux (Narrator)

Get the Audible book in a deal**
Lord of Leaves is the second book in a super fun Urban Fantasy Romance series about an underachieving summoning student who accidentally binds a powerful fae prince to himself!
The books are super fun and steamy, with a very intriguing story arc! And I adore Lochlann and Sylvan, who are both such brats but in very different ways.
Greg Boudreaux has amazing voices for the two main characters and all the side characters, and turns the Wild Hearts series into these super entertaining audiobooks!
In Love with Lewis Prescott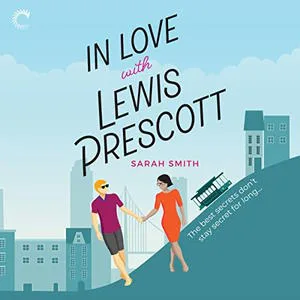 Sarah Smith (Author), Donnabella Mortel (Narrator), Dane Anderson (Narrator)

Get the Audible book**
Or listen on Scribd**
Sarah Smith's new Romance is the perfect escapism! Harper leaves her architect job to renovate her grandparents' house. In the small town, she runs into disgraced TV star Lewis Prescott.
The two come to an arrangement: Lewis needs to lie low for a while and will hide out in Harper's house. In turn, he will help her with the renovation.
Of course, it takes no time at all until the two forget about their "professional" arrangement and get down and dirty.
The audiobook is narrated by Donnabella Mortel and Dane Anderson, who did such a great job with the steamy scenes, the accents, and absolutely everything!
Against the Currant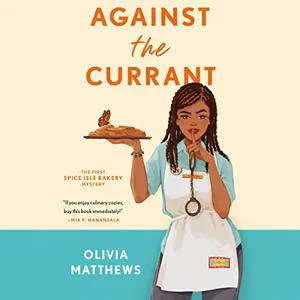 Olivia Matthews (Author), Janina Edwards (Narrator)

Get the Audible book**
Or get it on Libro.fm**
Food Cozy Mysteries ara so awesome and I absolutely loved Against the Currant! Lyndsay turns her dream into reality and, with the help of her family, opens a West Indian bakery in New York.
Another bakery owner harasses her and soon turns up dead. Lyndsay is the main suspect since everybody saw her threatening him.
I found it really difficult to guess who the real murderer was! And I loved all the characters who were so fleshed out and real.
Janina Edwards did a wonderful narration, and I can't wait for the next book in the series!
A Half-Baked Murder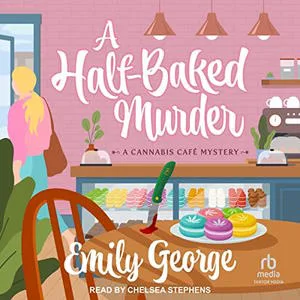 Emily George (Author), Chelsea Stephens (Narrator)

Get the Audible book**
Or listen on Scribd**
Another new Cozy Mystery series! A Half-Baked Murder is also set in a bakery. However, this one is all about edibles. That's new, haha!
Main character Chloe lost her career as a chef in France and returns to her hometown to care for her grandmother. Her aunt talks her into opening a weed bakery to combine her delicious pastries with the medical benefits of THC for people like her grandma.
I always enjoy listening to Chelsea Stephens, and her voice fits the character of Chloe so well!
Seven of Infinities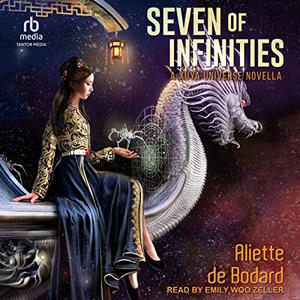 Aliette de Bodard (Author), Emily Woo Zeller (Narrator)

Get the Audible book in a deal**
Or listen on Scribd**
Ever since The Red Scholar's Wake, I have wanted to listen to more Sci-Fi audiobooks by Aliette de Bodard! The books are set in the same universe but are stand-alone stories.
And I enjoyed Seven of Infinities so much! It did help that I was more familiar with the Xuya Universe this time around. But it's also such a unique, awesome story!
Vân seems to be a Scholar, but almost no one knows that she doesn't really have a connection to a deceased elder – the requirement for being a Scholar – but instead built herself an implant that shares the knowledge of elders with her. That's a big no-no in her society!
Sunless Woods is a sentient spaceship (who can also take the form of the person she used to be). By coincidence, Vân and Sunless Woods end up in a murder investigation together when they stumble over a corpse.
Cozy Mystery in space? Count me in! The audiobook is narrated by Emily Woo Zeller, who I absolutely adore! And I simply loved this audiobook!
These Infinite Threads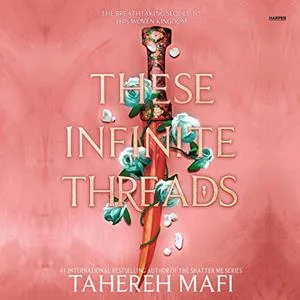 Tahereh Mafi (Author), Kate Reading (Narrator)

Get the Audible book**
Or listen on Scribd**
These Infinite Threads is the second book in the This Woven Kingdom series about a young woman, who is the lost queen of the Jinn, and the people who try to find her – either to reinstate her or to end the Jinn once and for all.
This is such an enthralling Fantasy that's so poetic and beautifully written, and Kate Reading turned it into a very captivating audiobook.
The Transgender Issue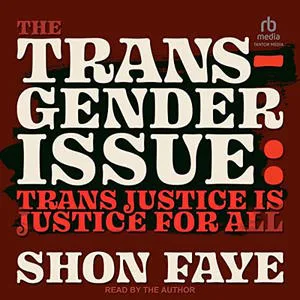 Shon Faye (Author, Narrator)

Get the Audible book**
I'm so excited that I can finally talk about this book as it is now released in the US! The Transgender Issue changed and filled in my view on so many things. It is absolutely outstanding!
I actually gave my mom a paperback version for Christmas. And bought myself the hardcover while I was at it. That is how much I worship this book!
The Transgender Issue by Shon Faye isn't just a rebuttal to the TERF and conservative comments and arguments we see way too much lately. And even though Shon Faye writes mainly about the situation in the UK, no matter where you live, you can get a whole lot out of this if you want to understand the politics surrounding the ongoing trans hate and want to be a better ally.
The audiobook is read by the author, who did such an excellent job! The writing is very engaging, and even though she covers a lot of ground, I didn't want to take breaks.
Backlist Recommendations
Okay, I know you are probably expecting more audiobook recommendations now. But, you see, the thing is… for quite a big part of February, I was busy with Carl. Dungeon Crawler Carl that is.
And you might (rightfully) wonder, how does this blogger who is so obsessed with Romance audiobooks end up binging an ongoing 5 book LitRPG series?
Well, hah, firstly, the Dungeon Crawler Carl audiobooks are EXCELLENT! The production and the narrator are genuinely fantastic, which had a big part in drawing me in so quickly.
Then there's the thing with Dungeon Crawler Carl being my catnip kind of story. I get so captivated when a book manages to mix humor, sweet and tender feelings of friendship and care, with high stakes and the mental toll they take.
And this series manages to walk the entire line of all those big feelings perfectly!
Well, long story short, I'm currently trying to talk my partner into listening to the Dungeon Crawler Carl series so I can revisit it without spending another 80 hours on a re-listen. I just don't have the time for that, haha!
But… if you happen to listen to them now, too… do shoot me an email so we can talk, will ya?! 😉
New Audiobooks
/