My listening in the last month was unusually structured which means I have a big number of absolutely amazing audiobook recommendations for you for May 2021! I'm so excited to share these.
This month, it's pretty much exclusively Romance audiobook recommendations, but I have everything from Historical to Fantasy, and fitting every mood from somber to laugh-out-loud funny.
**The marked links and book covers on this page are affiliate links. If you use them to purchase something, I earn a fee at no additional cost for you. Disclosure**
Audiobook Recommendations for May 2021
An Earl, The Girl, and a Toddler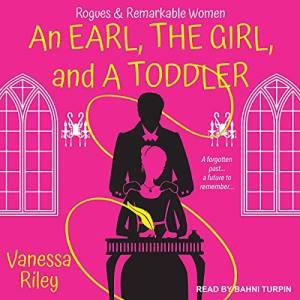 Vanessa Riley (Author), Bahni Turpin (Narrator)
Get the Audible book**
I already greatly enjoyed the previous book in this series of stand-alone Historical Romance novels. But I liked An Earl, The Girl, and a Toddler even more! The Widow's Grace is this badass secret organization that protects women from their families. And Jemina and Daniel are such interesting characters. I was very invested here and the toddler's story was so heartwarming! This might well be my favorite on this month's list!
The Duke Undone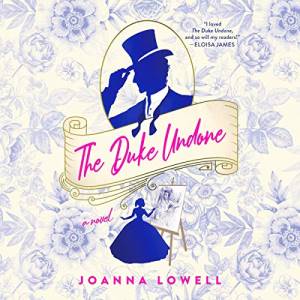 Joanna Lowell (Author), Mary Jane Wells (Narrator)
Get the Audible book**
We stay with the Historicals! The Duke Undone was very fascinating because we are mostly outside the ton here (even though, as the title says, there is a duke). I liked hearing about a heroine who builds a life for herself without the plans to marry. Plus, we get a peek into an academy! This feels a bit like a historical College Romance.
The Road to Rose Bend
Naima Simone (Author), Mari (Narrator)
Get the Audible book in a deal**
The Road to Rose Bend is the small town Romance I needed! I loved the town and I loved Coltrane and Sydney. Coltrane is Rose Bend's mayor, and Sydney returns to the town pregnant after her divorce. At times, this is a very somber story, but everyone's just so human. Drama stays at a manageable level and the Happy Ending was very, very sweet!
Dial 'A' for Aunties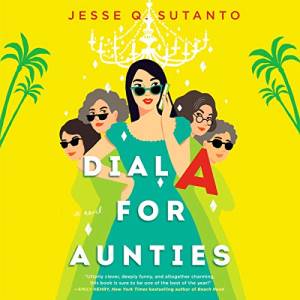 Jesse Q. Sutanto (Author), Risa Mei (Narrator)
Get the Audible book**
Oh my, this one is a wild ride! This is a hilarious, entirely over-the-top, absolutely charming Murder Mystery Rom-Com! Dial 'A' for Aunties would work perfectly as a movie, and I actually had the visuals in my head the whole time while listening. If you want to escape to a beautiful island resort with four entirely lovable Asian aunties, you need this audiobook!
Twice Shy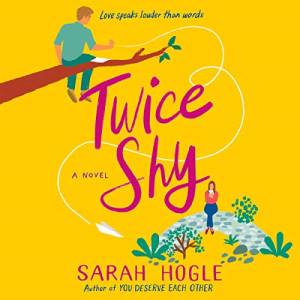 Sarah Hogle (Author), Dorothy Dillingham Blue (Narrator)
Get the Audible book**
Twice Shy is so touching! At first, I wasn't sure if I could deal with Maybell because she sure isn't a winner. But she and Wesley make an absolutely heartwarming team. I loved that this heroine was paired with a sweet, anxious hero. The two make such a wonderful match and both grow so much in their interaction with one another. This is a wonderful book!
The Intimacy Experiment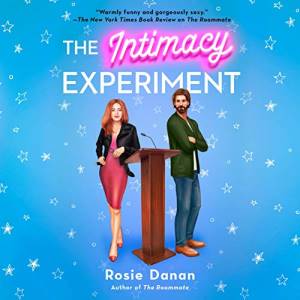 Rosie Danan (Author), Alex McKenna (Narrator), Kaleo Griffith (Narrator)
Get the Audible book**
The Intimacy Experiment is a really exciting Romance! We have a rather unusual pairing here. Naomi became famous with "adult movies" and is now using this platform to educate people on relationships. Ethan is a rabbi and hires Naomi to host a workshop in his synagogue to make it more attractive to younger people. These characters are completely captivating!
40-Love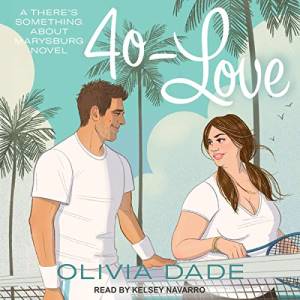 Olivia Dade (Author), Kelsey Navarro (Narrator)
Get the Audible book**
Olivia Dade came on my radar last year with Spoiler Alert. I mainly picked up 40-Love because of the title though. I like to read about slightly older heroines. And this is a match with a younger man! She's 40, he's 26. This starts as a vacation fling and I loved listening to their conversations, how they slowly get to know one another, how they learn from each other, and how Lucas is so much more than the dude bro he seems to be at first sight.
One Bite With a Vampire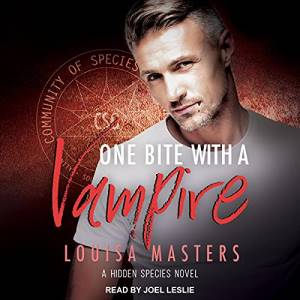 Louisa Masters (Author), Joel Leslie (Narrator)
Get the Audible book in a deal**
I've included the first book in this series in my recommendations last month and book two did not disappoint! At all! This is such an interesting setting, great world-building, and really lovable characters. Since this has an overarching storyline, I recommend that you start with book one, Demons Do It Better, if you haven't listened to that yet. This is a great mix of Urban Fantasy and hot M/M Romance.
Audiobooks I've listened to in April 2021
In April, I listened to 23 audiobooks which is a pretty decent number for me! But it probably helped that I listened to several short stories and novellas.
After posting the best new additions to Audible Plus in Spring 2021, I immediately downloaded several of the books from the list. And since then, I have kept a closer eye on Audible Plus. And I'm having a very good time with it! Live and Let Grow by Penny Reid and Sun of a Beach by Mia Sosa only just came out and are super fun Rom-Com shorties. The Neil Gaiman at the End of the Universe is a crazy Sci-Fi story. And Dispossession is an extremely moving short story, narrated by the amazing Gabrielle Union.
Life's Too Short by Abby Jimenez was included in my recommendations for April and it was even better than I had hoped. I can honestly say, if you didn't get it yet, do it now! This is such a heartwarming, wonderful Rom-Com. So well written and so well narrated! It is actually one of the best Romance audiobooks of 2021 for me.
I also continued with the ACOTAR series by Sarah J. Maas and listened to A Court of Silver Flames. It's Nesta's story and was just as epic as the previous books.
In April, I updated my Internet Love book list. Among others, I added two books I listened to last month, Dear Aaron and Sweet Talk. If you haven't listened to Sweet Talk yet, grab it! It's in Audible Plus and just as cute and funny as Call Me Maybe.
And I published a new book list with my favorite College Romance books. For that, I listened to – and loved – Charade, American Panda, and Only When It's Us.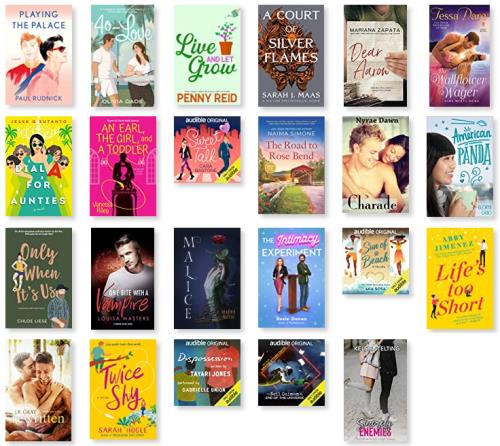 Which books do you recommend this month?
Please tell us in a comment below about the books and audiobooks you've enjoyed (or didn't) lately!
If you have a book blog you can also share a link to your book reviews directly in this handy tool.
This is not limited to audiobooks! You can share any type of book review, be it negative or positive, for print books, ebooks, or audiobooks, a list of mini-reviews for several books, or a discussion of one book, with spoilers or without, Romance, Horror, Non-Fiction, or anything in-between! If it's a book review, you can add your link to the tool so we can all visit and share your post.
You can also check out this Introduction to the Monthly Link-Up.
Have fun!
New Audiobooks
/