I have some fantastic audiobook recommendations for you for November! Seriously, I think I have listened to some of my favorite books of the year lately and I'm very excited to share them with you now.
**The marked links and book covers on this page are affiliate links. If you use them to purchase something, I earn a fee at no additional cost for you. Disclosure**
All The Feels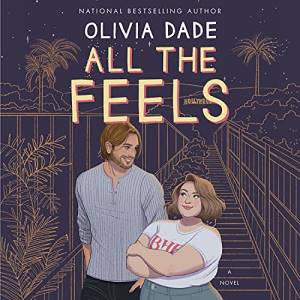 Olivia Dade (Author), Kelsey Navarro (Narrator)
Get the Audible book**
Aw man, All The Feels by Olivia Dade is so good! For me, it is without a doubt one of the best Romance audiobooks of 2021 and a must-read for Romance fans, seriously! Alex is a popular and successful actor, but he also has ADHD and is prone to making decisions that aren't necessarily best for his career. That's why Lauren is hired as his "babysitter". The two are so utterly, heartbreakingly sweet together. It melted my heart! This book had me laughing out many times, but, just like Spoiler Alert, it also goes into topics that are not so easy to deal with. One thing I particularly appreciated about this book is that Lauren is not in any way presented as a beautiful heroine. She isn't. She is overweight and she has a crooked nose. But it is still completely believable that Alex is attracted to her and falls for her. Such a wonderful, wonderful book with two utterly lovable people! If I could give it more than 5 stars, I would.
The Fastest Way to Fall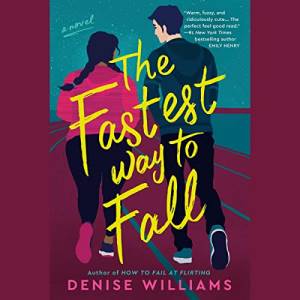 Denise Williams (Author, Narrator), N'Jameh Camara (Narrator), Teddy Hamilton (Narrator)
Get the Audible book**
The Fastest Way to Fall quite literally made me fall hard and fast! Britta tries out a fitness app that assigns her an online coach, Wes, and the two hit it off pretty quickly, moving from the app to chat to text messages. Britta and Wes are so meant for each other, it made me swoon! I loved their story. And while some things might initially make you feel like you know exactly where the story is going, it actually isn't so! Wes and Britta keep some pretty profound things from each other, but they are surprisingly, refreshingly good at communication. Teddy Hamilton was an utter delight as Wes, and I loved N'Jameh Camara as Britta. Such a wonderful, wonderful audiobook and another favorite of 2021 for me!
I Love You, I Hate You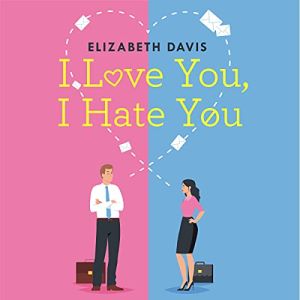 Elizabeth Davis (Author), Vivienne Scully (Narrator)
Get the Audible book in a deal**
When there's an internet Romance, I'm here for it! Even more so when it's a proudly feminist Romance! So, as soon as I heard about I Love You, I Hate You, I grabbed it and dove in. Victoria and Owen are bitter rivals. Victoria is the in-house lawyer for a huge corporation. Owen represents former employees of this corporation who were exploited. Nevertheless, their chemistry has them end up in bed. "Frenemies with benefits", basically. Neither of them knows though, that they are actually best friends online, best friends with a crush on each other! This was a very refreshing, fun take on enemies to lovers and Vivienne Scully did a fantastic narration!
Love, Comment, Subscribe
Cathy Yardley (Author), Jenapher Zheng (Narrator), David Lee Huynh (Narrator)
Listen for free with Kindle Unlimited**
I love Cathy Yardley's nerdy main characters and was thrilled to see her have this new audiobook available through Kindle Unlimited. The two narrators were new to me and absolutely perfect! Love, Comment, Subscribe is set in the world of professional YouTubers where Lily is trying to make a name for herself as a beauty influencer. She very much does not want to be considered a nerd anymore. Tobin (the second hero with ADHD on his month's list, btw) is a former high school "friend" she only hung out with because she felt she had to. After one of his YouTube videos becomes a viral hit, she reluctantly reaches out to him to collaborate and grow her own reach. This was such a sweet and fun book!
Well Matched
Jen DeLuca (Author), Brittany Pressley (Narrator)
Get the Audible book**
I admit, I missed out on the Well Met series before and Well Matched was my first Jen DeLuca book. And it was so wonderful! April is a fantastic heroine who I liked immediately. She's a single mom and with her daughter heading for college, she is ready to make some big changes. April believes small-town living isn't for her. RenFaires definitely aren't for her. So, she's set to move to the big city. And Mitch is a fun, young distraction, but nothing more. Right?! This is such a captivating, emotional, fun Romance! And Brittany Pressley did a great job with the narration and bringing it all to life.
Related article: My favorite Single Parent Romance books on Audible
Rogue Ghosts & Other Miscreants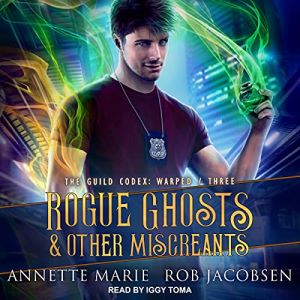 Annette Marie (Author), Rob Jacobsen (Author), Iggy Toma (Narrator)
Get the Audible book in a deal**
Rogue Ghosts & Other Miscreants is the third book in the Guild Coxed: Warped series by Annette Marie, co-written with Rob Jacobsen. Kit Morris is once again absolutely charming and witty, especially the way he's voiced by Iggy Toma! And we're getting close and personal with the Crystal Druid which is always good fun. The case in this book is very intriguing and captivating, and I can wholeheartedly recommend the Guild Coxed: Warped series to any Urban Fantasy fan! You can start the Guild Codex universe with this series, but you should start with book 1, Warping Minds & Other Misdemeanors.
Donut Fall in Love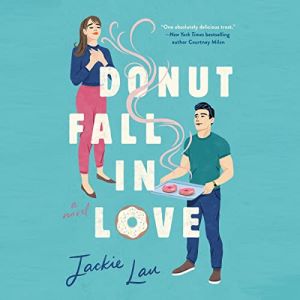 Jackie Lau (Author), Kenzo Lee (Narrator), Carolyn Kang (Narrator)
Get the Audible book**
Donut Fall in Love was my first Jackie Lau book and I absolutely loved it! This is a bit of a different take of the movie star Romance (also, the names for movies and shows are so witty! They made me giggle). The relationship journey here is so gentle and wonderful. Not just the romantic one, but also the one each protagonist takes with their respective family. Ryan's dad in particular broke my heart and the whole storyline surrounding him was very emotional. A truly beautiful book with a great narration!
Off Limits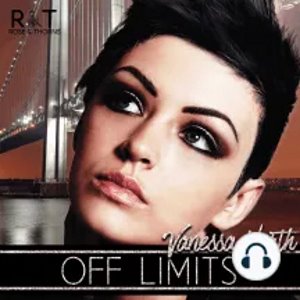 Vanessa North (Author), Felicity Hart (Narrator), Brooke Hayden (Narrator)
Listen on Scribd
Off Limits is a Scribd-exclusive production and it's SO HOT OMG! Both narrators have such a husky voice and I love me an androgynous heroine. The chemistry between the two women is off the charts and the storyline was very captivating. I found this to be an extremely enjoyable F/F audiobook!
The Perks of Loving a Wallflower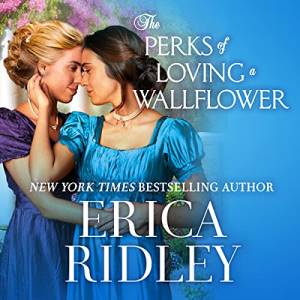 Erica Ridley (Author), Moira Quirk (Narrator)
Get the Audible book**
This was my first Erica Ridley book and I will definitely have to go and listen to book 1 in the Wynchesters series as well now because I had so much fun! This is such an entertaining, exciting story with a beautiful love story. Since this is a Historical Romance, the characters don't use current terms they identify with. But Philippa seems to be a demisexual lesbian, and Tommy nonbinary and sapphic. The Wynchesters are a crazy family and completely lovable! So is bluestocking Philippa who loves books and doesn't want anything else really, but her rich parents are set on marrying her to a titled man. Tommy has been crushing on Philippa since she first saw her, and is always in Philippa's orbit in some disguise or other. Moira Quirk is a wonderful narrator and this was such an immense pleasure to listen to!
Christmas in Rose Bend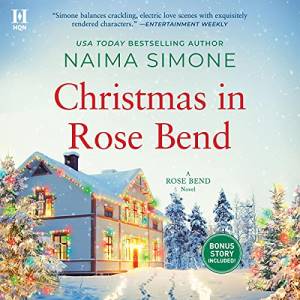 Naima Simone (Author), Mari (Narrator)
Get the Audible book**
I loved The Road to Rose Bend and the next book, Christmas in Rose Bend, is just as beautiful! Similar to the first book, it centers a lot around finding and building a family and the different ways that can lead us to consider someone part of our family. Christmas in Rose Bend is about Nessa who wants to spend her Christmas holidays in Rose Bend with her estranged little sister after losing their father. And Rose Bend's Christmas traditions (and Wolf) embrace the two! Mari again did a beautiful narration of this emotional, hopeful story. A wonderful start to the Christmas audiobook season 🙂
Related article: My favorite Christmas audiobooks!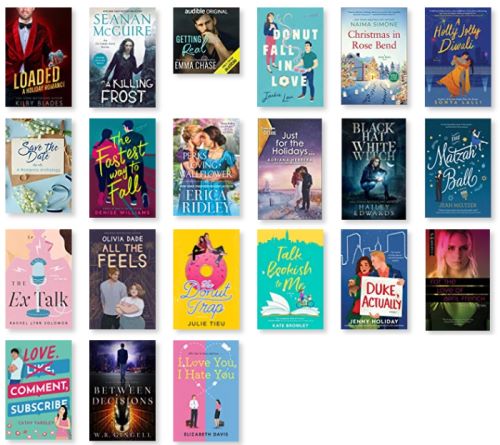 I read one ebook last month, For the Love of April French by Penny Aimes. It was so, so good!! I hope there will be an audiobook version at some point. This is such an emotional, hot, lovely book and it gave me all the warm and fuzzies! I highly recommend it.
Which books do you recommend this month?
Please tell us in a comment below about the books and audiobooks you've enjoyed (or didn't) lately!
If you have a book blog you can also add a link to your book reviews directly in the InLinkz tool below.
The book blogger link-up is not limited to audiobooks! You can share any type of book review, be it negative or positive, for print books, ebooks, or audiobooks, a list of mini-reviews for several books, or a discussion of one book, with spoilers or without, Romance, Horror, Non-Fiction, or anything in-between! If it's a book review, you can share your link with us through the tool so we can all visit your blog.
You can also check out this Introduction to the Monthly Link-Up.
Book Blogger Link-Up November
New Audiobooks
/