3 Fantasy Romances that take us on a fun and very hot trip down below!

Sometimes, while listening to awesome audiobooks all the live long day, I notice there's a pattern.
In this case it was: "Oh hey, that's the third book now where they take a trip into the Underworld! Cool…" Yep, that's all the magic behind my blog posts 😀
As you might know, I LOVE stories with demons. And I suppose it makes sense that I also like stories about the mythical Underworld.
The Venom trilogy
written by Shannon Mayer, narrated by Saskia Maarleveld
I found this series while searching through Kindle Unlimited "Listen for Free". And I absolutely loved it!
This is definitely a bit of a different Urban Fantasy. The heroine isn't your usual snarky, cussing, disillusioned badass. Instead, all Alena wanted was a happy marriage and her bakery. I found her utterly charming and likable!
The start is very dark and sad. But it doesn't take long for Alena's strength of character to shine through. And that's what I appreciated so much about her. Everybody assumes she's a pushover, just a weak woman struggling with her religious beliefs. But her personality shows in her decisions and actions, not in everybody else explaining to the reader what a badass this woman is. (This is a pet peeve of mine. I want to think of a protagonist as a badass because of what they do. I don't want to be told that a character is a badass even though they don't do anything special.)
Overall, the story isn't particularly dark though, no worries. And the Greek mythology aspects were awesome. In book 3, we take that trip to the Underworld that I promised you 😉
Saskia Maarleveld has made her way onto my favorite narrator list. She is absolutely wonderful to listen to. Her narrations are very captivating!
You can listen to this series for free with Kindle Unlimited**
Guards of the Shadowlands
written by Sarah Fine, narrated by Amy McFadden
Sarah Fine is definitely one of my go-to authors for unique Fantasy Romance.
Guards of the Shadowlands is a Young Adult trilogy. And just as one can expect from this author, the story doesn't quite play out the way you'd expect at first. Instead, we take awesome twists and turns.
This trilogy takes us to the place souls go when someone commits suicide. Lela is an unexpected heroine who thoroughly grew on me. This is a fast-paced story with amazing world-building.
And Amy McFadden is a very skilled narrator with many audiobooks in Kindle Unlimited.
You can listen to this series for free with Kindle Unlimited**
Infernal Descent
written by Bea Paige and Skye MacKinnon, narrated by hiral varsani
The perfect ending to our trip to the Underworld: A Fantasy Reverse Harem retelling of Dante's Inferno!
I received an ARC of this audiobook in exchange for an Audible review.
The setting for this story is pretty awesome and I love the idea of a Dante's Inferno RH. I also greatly enjoyed the characters. That being said, this first book felt very rushed. But the thing is, I was annoyed by the fast pace because I really wanted more of this story. I am absolutely looking forward to the continuation and recommend this audiobook. The trilogy is completed in ebooks, but so far, only book 1 has an audio version.
Hiral Varsani is a new-to-me narrator with a fantastic accent and a very captivating narration style.
You can get this audiobook on a Whispersync deal**
I hope you enjoyed our hot little trip! If you haven't listened to audiobooks with Kindle Unlimited before, check out this guide. And if you're looking for more recommendations, take a look at my favorite Contemporary Romance audiobooks in KU and my favorite Fantasy series audios in KU.
Happy listening!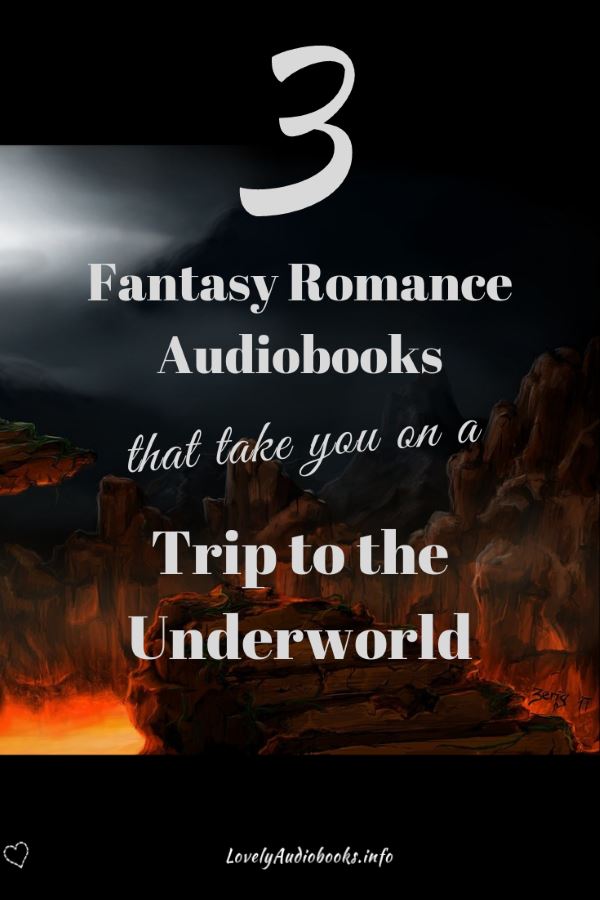 Review, Booklist
/