Pick it up on Amazon
**
Penny Reid is one of my favorite authors. She was the one who got me hooked on Romance novels.
When I read "Neanderthal seeks Human"** (Knitting in the City book 1) almost 5 years ago I was absolutely amazed by how quirky and relatable her female characters were and how quirky and ridiculously hot her male characters were! So different from all the doom and gloom literature I knew up to then.
Dr. Strange Beard is the fifth part in the Winston Brothers series. Which is a spin-off series from Knitting in the City. Goodreads says Dr. Strange Beard can be read as a stand-alone, but there is an over-arching storyline so I think you should just start at the beginning.
While I love an all-romance love story, it's always been something I really appreciated about Penny's books that they also have an additional plot, usually quite suspenseful actually, but always very realistic. In the Winston Brothers series, this is the evil MC gang who does all kinds of nasties.
Dr. Strange Beard is about the very cute youngest brother, Roscoe, and is a kind of second chance, kind of friends to lovers romance, with Simone who I absolutely adored. Especially narrated by Chloë Miller who did an outstanding job.
Both narrators were fantastic. I love listening to Chris Brinkley's voice and his accent. And Chloë Miller's voice and intonations were so fun and captivating. The audiobook turned out to be all I hoped it would be and even more!
So, to sum it up: Dr. Strange Beard is out on audio now! Go grab it! And if you aren't already in love with the Winstons yet because you don't know them (the only possible reason), go get Truth or Beard** (Winston Brother 1) or Beauty and The Mustache** (Winston Brother 0.5 and Knitting in the City 4) now.
Publisher's Summary
New York Times best-seller. Wall Street Journal best-seller. USA Today best-seller.

Hunches, horse races, and heartbreak!

Ten years after Simone Payton broke his heart, all Roscoe Winston wants is a doughnut. He'd also like to forget her entirely, but that's never going to happen. Roscoe Winston remembers everything – every look, every word, every single unrequited second – and the last thing he needs is another memory of Simone.

Unfortunately, after one chance encounter, Simone keeps popping up everywhere he happens to be….

Ten years after Roscoe Winston dropped out of her life, all Simone Payton wants is to exploit him. She'd also like some answers from her former best friend about why he ghosted her, but if she never gets those answers, that's a-okay. Simone let go of the past a long time ago. Seriously, she has. She totally, totally has. She is definitely not still thinking about Roscoe. Nope. She's more than happy to forget he exists.

But first, she needs just one teeny-tiny favor….

Dr. Strange Beard is a full-length romantic comedy novel, can be listened to as a stand-alone, and is the fifth audiobook in the USA Today best-selling Winston Brothers series.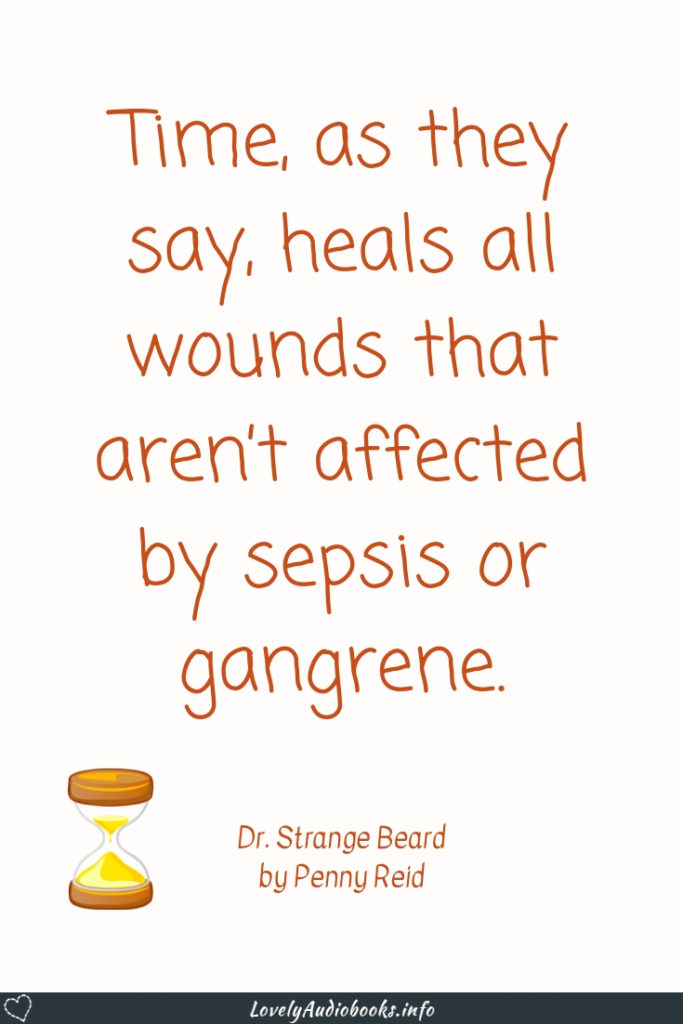 The title of this blog post was presented to you by this Penny Reid tweet.
Need more Friends to Lovers books? Check out my 10 favorites!
Review
/