Week 12, 2019
Welcome back to another round of audiobooks and ramblings! I know, talking about the weather is super boring and nobody cares. But after 2 or maybe even 3 weeks (it definitely felt like an eternity) of rain all day every day, we finally have sunshine again!
It's awesome. Yesterday, I went for a super long walk with my daughter and my doggy and then we had ice cream. Because SUN!! 🙂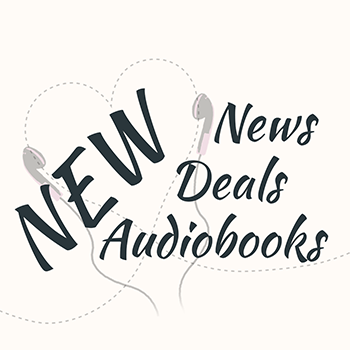 The Week on the Blog
This week I posted a review of a paranormal historical series in the Romance Package that I thoroughly enjoyed! It's The Brotherhood series by Adele Clee. Check out my review.
And I made a list of all the reasons why the Romance Package is so awesome but also included what I don't like so much yet.
Yesterday's post I need to explain a bit first. I'm currently preparing a list of audiobooks with a specific theme. I had already listened to a few that I loved but wanted to add a couple more. When I searched around, I found two audiobooks that fit my theme and are also very new and very popular.
Long story short, I stopped listening to both of them after about an hour each because I hated the heroes with the burning passion of 1000 suns.
You guys know how much I love my Romance genre. Heck, I wrote an entire long post defending the genre and explaining why it is so awesome and so important. But just like there are a few ice cream flavors that I can't stand, there are also some Romance novels I don't like.
Well, this is actually a bit more than me just not liking them. I think they are problematic because they are misogynistic. And that's something that I really truly wish was not an issue in a genre that is mainly written by women for women.
So, if you feel ready, go ahead and read my rant of things I don't want to read in Romance anymore.
What I'm currently listening to…
Now, I don't want to spoiler all over my themed recommendations that I'm preparing 😀
So, here's what I also listened to. You see, I needed something to counter the bad stories that sparked my huge rant. Which meant I went for the polar opposite: Romance heroines who sleep around! I listened to Sweet Obsession** which was really cute. It has a super cheap Whispersync deal on top of that, so consider picking it up. And now I've just started with Groupie** which is in the Romance Package.
**The marked book links and covers on this page are Amazon affiliate links. If you use them to purchase something, I receive a small fee at no additional cost for you. Thank you for supporting my blog! **
Here are this week's audiobook deals (all under $7 without a subscription):
**
Risky Play: Red Card, Book 1
Rachel Van Dyken (Author), CJ Bloom (Narrator), Eric London (Narrator)
Listen for Free with KU!**
**
Misadventures in a Threesome: Misadventures Series, Book 20
Elizabeth Hayley (Author), Summer Morton (Narrator), Teddy Hamilton (Narrator), Sean Hardisty (Narrator)
Get the cheap deal!**
**
Dirty Rich One Night Stand: Two Years Later
Lisa Renee Jones (Author), Erin Mallon (Narrator), Joe Arden (Narrator)
Free with the Audible Romance Package!**
**
Surrendered: I Surrender, Book 3
Monica James (Author), Vanessa Edwin (Narrator)
Book 1-4 are available in cheap Whispersync deals!**
And two new releases with our favorite narrators and Whispersync deals under $12 (under $8 with KU):
**
Run Free: Wolves of Collier Pack, Book 2
Julie Trettel (Author), Joe Hempel (Narrator), Carly Robins (Narrator)
Get the deal!**
**
My Dark Knight: Kings of Hell MC, Book 2
K.A. Merikan (Author), Joel Leslie (Narrator)
Get the deal!**
If you aren't sure how to get the cheaper deals with Kindle Unlimited, check out this post first.
Happy listening!