I'm taking part in my first bookish blog hop! I've mostly ignored all the themed October and Halloween things because I'm the autumn-equivalent of the Grinch (let me know in the comments if you have a word for that). But this blog hop has been so much fun and I wanted to host this question because I immediately knew my answer.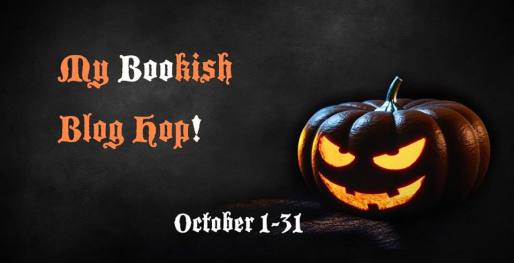 If you could pick any author to go trick or treating with, who would you pick?
There is only one author I'd want to go trick or treating with because I am absolutely sure that it would be a blast with her.
She knows everything about demons and apparently she also knows everything about dressing up. I loved the costume party scene in one of her books where the little demon acts as if her real form is actually her costume. So she arrives at the party with legs bending backwards (kind of like goat legs but sexier) and a tail.
I want to go trick or treating with Debra Dunbar!
Who's everyone else trick or treating with?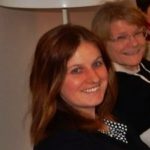 I would love to go trick or treating with Neil Gaiman. I loved his American Gods and Norse Mythology and think he would be able to give a lot of background to where the traditions of Halloween came from in pagan religions. He could teach me what a real American Halloween looks like too. Here in New Zealand, we don't really celebrate it in the same way. A lot of people refuse to take part, but I find it just a bit of fun for the kids. I think Neil Gaiman is just creepy enough that he would make it pretty fun, but he is not quite Stephen King.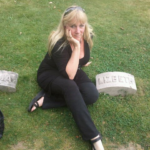 I would love to go with Heather Graham. She does a lot of interesting and creepy activities throughout the year. Salem Ghost Tours, seances, Vampire balls. She's kind of quirky like that. Everything I have seen her involved with looks like so much fun. PLUS, she loves New Orleans and that would be amazing to go trick or treating in. The cemetary, the LaLaurie mansion. Talk about a Halloween haunted experience!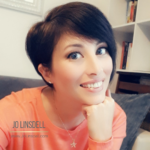 I think I'd pick Rick Riordan. I'm Percy Jackson obsessed at the moment as I just finished reading the series and would love to talk to him about it. Plus all those Mythological creatures would make great Halloween costumes.
Join the Fun
If you want to take part in future blog hops, join this great Facebook group of supportive book bloggers: Bookish Blog Hops
Comments
So, which author would you like to go trick or treating with? And what is the autumn-equivalent of the Grinch?