Audible Plus keeps growing and has a lot to offer for former Audible Escape subscribers as well as new listeners! And while Plus doesn't offer quite as much as Escape (or the good old Audible Romance Package) in the Romance category, you can still listen to a bunch of absolutely fantastic Romance audiobooks for free with this unlimited subscription!
**The marked links and book covers on this page are affiliate links. If you use them to purchase something, I earn a fee at no additional cost for you. Disclosure**
What is Audible Plus?
Audible Plus is an unlimited audiobook subscription, meaning you can listen to as many of the included Audible books as you like for a flat monthly fee. This is a digital library service, so the audiobooks will be returned once you cancel your subscription. But you can borrow as many as you want while you are subscribed! E.g. all the amazing Romance audiobooks on the list below…
How much does Audible Plus cost?
If you only sign up for Audible Plus, you pay $7.95 per month. However, if you sign up for Audible Premium Plus (the "standard" Audible subscription that gives you a monthly Audible credit), you get access to the entire Audible Plus catalog without paying anything extra. So, for $14.95, you get all that unlimited audiobook goodness and one free audiobook from the entire Audible catalog that's yours to keep.
How big is the Audible Plus catalog?
Audible Plus includes over 30,000 audiobooks, over 6000 of these are Romance titles. The catalog is constantly changing with new releases and old favorites being added regularly.
Related article: Audible Plus vs Premium Plus
If you're wondering whether Audible Plus is worth it for you as a Romance audiobook listener, I can assure you that the Plus catalog has grown a lot and is now comparable to Audible Escape or the Audible Romance Package.
It includes many excellent Audible Originals, but also favorite backlist listens from popular Romance authors.
Audible is constantly adding more books and right now, the Plus catalog has a bunch of popular and up-and-coming authors that are definitely worth a free trial month** (or a second look if you're already an Audible subscriber, given that you have free access to the Plus catalog).
Related article: Is Audible worth it?
The Best Romance Audiobooks in Audible Plus
Seatmate
Cara Bastone (Author), Amanda Ronconi (Narrator), Zachary Webber (Narrator) and a full cast

Add Seatmate to your library**
Ride along on this endearing road-trip rom-com from Audie Award nominee Cara Bastone – scripted exclusively for audio!
I have exactly 5 hours and 10 minutes to get from Boston to New York City or the professional opportunity of a lifetime disappears. My only travel option? The second to last seat on a discount bus. Across from the bathroom. Wearing last night's clothes (don't ask). All worth it if I can make it in time.
My nerves almost get the best of me, but then there he is, sitting down in the seat next to me.
My thoughts: Cara Bastone's Love Lines series is a must-listen for any Romance audiobook fan! All three books in this series are absolutely adorable, funny, and entertaining and have outstanding audio productions. And they are all available to borrow from the Plus catalog.
Getting Real
Emma Chase (Author), Andi Arndt (Narrator), Zachary Webber (Narrator)

Add Getting Real to your library**
A sexy, hilarious, emotional new romance from New York Times best-selling author Emma Chase.
Connor Daniels never thought he'd be starting at dating square one again. His career as a successful doctor, and his three boys, are everything to him. It's not exactly a setup conducive to a scorching love life – but he's giving it a shot.
ER nurse Violet Robinson never intended for Connor to find out she's had a crush on him forever. It was a dirty little secret only meant for her dirty dreams. Her heart trips every time he's around – and so do her feet.
Emma Chase writes very fun Contemporary Romance and has several novels in Audible Plus. Getting Real is narrated by the fantastic Andi Arndt and Zachary Webber, two of the most popular Romance audiobook narrators.
A Farewell to Charms (Mystic Bayou)
Molly Harper (Author), Jonathan Davis (Narrator), Amanda Ronconi (Narrator)

Add A Farewell to Charms to your library**
Queen of paranormal romantic comedy Molly Harper delivers love and laughter in this magnificent series finale – available in audio first!
Eva Boudreaux keeps the truth about her life before arriving in Mystic Bayou a carefully guarded secret, flying under the radar as a talented boat mechanic. In the swampy little town filled with powerful supernatural beings, Eva never expected to strike up a charged flirtation with one of the Bayou's human residents.
A Thief in the Night
KJ Charles (Author), James Joseph (Narrator), Ryan Laughton (Narrator)

Add A Thief in the Night to your library**
Toby never meant to be a highway robber, but needs must. He didn't plan to impersonate a top London valet either, but when the chance comes to present himself as the earl of Arvon's new gentleman's gentleman, he grabs it. Unfortunately, the earl is the man he seduced and robbed on the road to get here. Oops.
Miles, Lord Arvon, is not impressed. But he's faced with a tumbledown home and lost family fortune, and desperate times call for desperate measures. Toby—shameless, practical, and definitely desperate—may be just the man he needs.
To steal back a priceless bracelet, that is. What else were you thinking?
KJ Charles is one of my favorite authors. With her Historical M/M Romance novels, you can always be sure to get lots of feelings and steam. Don't miss out on this excellent – and exclusive – Audible Plus Romance book!
Related article: The Best MM Romance books on Audible
Temper Me (Romey University)
Alexandria House (Author), Jakobi Diem (Narrator), Adenrele Ojo (Narrator)

Add Temper Me to your library**
You'll never forget this emotional, steamy, funny new romance by rising star Alexandria House—an Audie Award finalist!
Brooklyn Dembélé is still piecing her life together after her divorce and the loss of a lifestyle she'd dreamed of since childhood. The single mother's time is filled with work at the prestigious Historically Black University Romey U. But despite her focus on rebuilding her life, she can't seem to forget the mistakes of her past.
Vann London is recovering from a health scare that not only affected him physically, but mentally too. He's not the same man who spent his life traveling the world, and now he's returned to his alma mater to seek comfort in family. What he doesn't expect is to be drawn back into a past love affair with his sister's beautiful friend.
Alexandria House's fantastic Audible Original Teach Me was among the most popular Audible Escape books of 2019. The third book in the Romey University series, Temper Me, was released in 2022 and you can listen to all books in the series in Audible Plus.
The Stand-In
Lily Chu (Author), Phillipa Soo (Narrator)

Add The Stand-In to your library**
Gracie Reed is doing just fine. Sure, she was fired by her overly "friendly" boss, and yes, she still hasn't gotten her mother into the nursing home of their dreams, but she's healthy, she's (somewhat) happy, and she's (mostly) holding it all together.
But when a mysterious SUV pulls up beside her, revealing Chinese cinema's golden couple Wei Fangli and Sam Yao, Gracie's world is turned on its head. The famous actress has a proposition: Due to their uncanny resemblance, Fangli wants Gracie to be her stand-in. The catch? Gracie will have to be escorted by Sam, the most attractive – and infuriating – man Gracie's ever met.
If it means getting the money she needs for her mother, Gracie's in.
The Rebound
Leeanne Slade (Author), Claudia Jessie (Narrator)

Add The Rebound to your library**
How far would you go to win back the love of your life?
Only from Audible comes this exclusive laugh-out-loud rom-com, perfect for fans of Emily Henry and Beth O'Leary.
Kitty Harris has it all: cosily coupled up with boyfriend Archie, she's putting in the hours at an ad agency to land her dream job. OK, so maybe they've become a bit too comfortable in their routine, with pizza night every Thursday, and maybe the agency isn't so much up-and-coming as been-and-gone, but Kitty is happy.
You Only Die Twice
Brynn Kelly (Author), Alan Carlson (Narrator), Stacia Newcomb (Narrator)

Add You Only Die Twice to your library**
Danger and desire collide in this romantic thrill ride—available exclusively in audio!
When high school English teacher Alice Thornton helps her dying Russian neighbor write a spy thriller, she thinks she's just doing a good deed. But when a sexy mystery man shows up in her classroom, claiming to be the novel's dashing antihero, Alice is swept into a lethal conspiracy.
Enigmatic former CIA operative Carter Beck warns her that the sensational murder plot wasn't fiction. And because she knows too much, the killer wants her silenced—making Carter her only hope of survival.
A Walk in the Park
Rebekah Weatherspoon (Author), Marissa Hampton (Narrator), Chinua Hawk (Narrator)

Add A Walk in the Park to your library**
Two hearts on the mend and one adorable mutt get a new leash on love in this romantic short story from award-winning author Rebekah Weatherspoon.
Andre Monroe is ready to move on from heartbreak, and the first step is bringing home his rescue pup. He'd bonded instantly with the playful Zeus and was already planning their first adventures. But one thing he definitely hadn't daydreamed about was Zeus accidentally being promised to someone else – or that he might go home empty-handed and brokenhearted all over again.
Janelle Johnson is not giving up her claim to Zeus. He already has a hold on her heart (and his own Instagram handle). After the year she'd had, she needed this dog.
You know who really knows something about audiobooks? Audible! And when they hire some of the most popular Romance authors to write audio novellas, you can be sure to be well entertained. One of my favorites among the Audible Original Stories is A Walk in the Park by the amazing Rebekah Weatherspoon!
Related article: The Best Audible Originals
The Bridge Kingdom
Danielle L. Jensen (Author), Lauren Fortgang (Narrator), James Patrick Cronin (Narrator)

Add The Bridge Kingdom to your library**
What if you fell in love with the one person you'd sworn to destroy?
Lara has only one thought for her husband on their wedding day: I will bring your kingdom to its knees. A princess trained from childhood to be a lethal spy, Lara knows that the Bridge Kingdom represents both legendary evil – and legendary promise. The only route through a storm-ravaged world, the Bridge Kingdom controls all trade and travel between lands, allowing its ruler to enrich himself and deprive his enemies, including Lara's homeland. So when she is sent as a bride under the guise of fulfilling a treaty of peace, Lara is prepared to do whatever it takes to fracture the defenses of the impenetrable Bridge Kingdom.
You will find a lot of Contemporary Romance on this list, but if you love epic Fantasy Romance, The Bridge Kingdom series is a must! Of course, you can borrow all books in the series through Audible Plus.
Crimes of Passion
Jack Harbon (Author), Kevin Free (Narrator), Ron Butler (Narrator)

Add Crimes of Passion to your library**
Press play on this funny, sexy short story about rival true-crime podcast hosts forced to play nice and work together when, in reality, all they want to do is kill each other.
Emery Thompson hates Calvin Chamberlain. From the way he acts like he's better than everyone to the way he moves through the world thinking his podcast is the cream of the crop, every little thing about the man gets to him. Even that dashing, oh-so-confident smile. He'd rather be caught dead than be around the man any longer than necessary—or admit that last part out loud.
Crimes of Passion is a super fun M/M Romance with an absolutely outstanding narration by Kevin Free and Ron Butler, two of the best narrators you can listen to!
The Things We Leave Unfinished
Rebecca Yarros (Author), Tim Paige (Narrator), Carly Robins (Narrator)

Add The Things We Leave Unfinished to your library**
Told in alternating timelines, THE THINGS WE LEAVE UNFINISHED examines the risks we take for love, the scars too deep to heal, and the endings we can't bring ourselves to see coming.
Twenty-eight-year-old Georgia Stanton has to start over after she gave up almost everything in a brutal divorce—the New York house, the friends, and her pride. Now back home at her late great-grandmother's estate in Colorado, she finds herself face-to-face with Noah Harrison, the bestselling author of a million books where the cover is always people nearly kissing. He's just as arrogant in person as in interviews, and she'll be damned if the good-looking writer of love stories thinks he's the one to finish her grandmother's final novel…even if the publisher swears he's the perfect fit.
Rebecca Yarros' Fourth Wing is one of the best audiobooks of 2023 and it's exciting to see one of this author's audiobooks included in Audible Plus.
Long Shot
Kennedy Ryan (Author), Sean Crisden (Narrator), Jo Raylan (Narrator)

Add Long Shot to your library**
A Top 30 Amazon Bestseller!
A FORBIDDEN LOVE SET IN THE EXPLOSIVE WORLD OF THE NBA…
Think you know what it's like being a baller's girl?
You don't.
My fairy tale is upside down. A happily never after.
I kissed the prince and he turned into a fraud.
I was a fool, and his love – fool's gold.
Now there's a new player in the game, August West.
One of the NBA's brightest stars.
Fine. Forbidden. He wants me. I want him.
But my past, my fraudulent prince, just won't let me go
Things Liars Say (#ThreeLittleLies)
Sara Ney (Author), Alexander Cendese (Narrator), Elizabeth Hart (Narrator)

Add Things Liars Say to your library**
Lies, lies, lies. Everybody tells them….
Greyson Keller didn't intend to lie; it just came out that way. So when the object of that lie shows up on her doorstep, she is confused, shocked, and embarrassed.
Calvin Thompson is an Ivy Leaguer, attending a university over an hour away, playing rugby and basically not giving a crap. So imagine his surprise when some guy named Greyson begins rumors online that they're dating – the only logical solution is to drive an hour and confront him….
Sara Ney writes wonderful College Romance books and her #ThreeLittleLies is included in the Plus Catalog! It's a series of stand-alones and you can start with Things Liars Say, Things Liars Hide, or the most recent one, Things Liars Fake.
Well Played
Vi Keeland (Author), Penelope Ward (Author), Sebastian York (Narrator), Andi Arndt (Narrator)

Add Well Played to your library**
A new, sexy stand-alone from New York Times best-selling authors Vi Keeland and Penelope Ward.
It all started with a bet.
When my young son inherited half of his great grandfather's historic inn, I decided to move us both to the place where I grew up.
Notice I said half of the Inn. The other half now belonged to Levi Miller, the famous quarterback who had other ideas about what we should do with the property.
We won't mention that I accidentally injured him during our first meeting, causing him to get eight stitches.
What are the ingredients for a good Romance audiobook? Well, you most certainly can't go wrong with the team VI Keeland, Penelope Ward, Sebastian York, and Andi Arndt! Their Audible exclusive Well Played is definitely one not to be missed for Audible Romance fans.
Dare Nation
Carly Phillips (Author), Erin Mallon (Narrator), Joe Arden (Narrator)

Add Dare Nation to your library**
He's about to find a baby on his doorstep…and his assistant in his bed.
Austin Prescott is a lot of things. Ex-football player. Sports agent. And as of this morning? Father. Finding a baby on his doorstep should have been a joke, but the pink sticky note and baby carrier she came in is deadly serious.
What's an out-of-his-depth bachelor to do? Call his tempting and beyond gorgeous executive assistant and beg her to move in.
Close quarters. A baby. Undeniable chemistry. What could possibly go wrong?
Carly Phillips has several books in the Plus catalog, including the Dare Nation collection with over 20 hours of excellent Romance audiobook listening pleasure! This is a box set with 4 stand-alone novels.
The Year We Feel Down (The Ivy Years)
Sarina Bowen (Author), Nick Podehl (Narrator), Saskia Maarleveld (Narrator)

Add The Year We Fell Down to your library**
The sport she loves is out of reach. The boy she loves has someone else. What now?
She expected to start Harkness College as a varsity ice hockey player. But a serious accident means that Corey Callahan will start school in a wheelchair instead. Across the hall, in the other handicapped-accessible dorm room, lives the too-delicious-to-be-real Adam Hartley, another would-be hockey star with his leg broken in two places. He's way out of Corey's league. Also, he's taken. Nevertheless, an unlikely alliance blooms between Corey and Hartley in the "gimp ghetto" of McHerrin Hall.
If you're looking for hot New Adult / College Romance novels that have a different take on the usual Romance tropes, the Ivy Years series by Sarina Bowen is a must. This series is among my all-time favorites and I love The Year We Fell Down the most!
Related article: The Best Romance Audiobooks of all Time
Never Have I Ever (Always Satisfied)
Lauren Blakely (Author), Amanda Ronconi (Narrator), Jason Clarke (Narrator)

Add Never Have I Ever to your library**
What happens when two frenemies can't stop pushing each other's buttons? Find out in this tender, laugh-out-loud-funny romance from number-one New York Times best-selling author Lauren Blakely, available in audio first!
Never Have I Ever been so infuriated by a man I wanted to kiss.
They say opposites attract, but I beg to differ. Combust is more like it. Because every single time I talk to Zach Nolan, I see red.
The too-good-looking, too-smart, too-effortlessly-charming single dad who works down the hall from me has turned getting under my skin into a sport. Call it the battle of wits between the wedding planner and the divorce attorney.
Lauren Blakely was one of the most active authors in Audible Escape, and Audible Plus subscribers get to enjoy many of her audiobooks as well. Never Have I Ever is one of my favorite Lauren Blakely books!
American Queen
Sierra Simone (Author), Stephanie Rose (Narrator)

Add American Queen to your library**
It starts with a stolen kiss under an English sky, and it ends with a walk down the aisle. It starts with the President sending his best friend to woo me on his behalf, and it ends with my heart split in two.
It starts with buried secrets and dangerous desires…and ends with the three of us bound together with a hateful love sharper than any barbed wire.
My name is Greer Galloway, and I serve at the pleasure of the President of the United States. This is the story of an American Queen.
You are looking for Audible Plus Erotica books? Then American Queen is a must-listen! This book is scorching hot and completely captivating.
Live and Let Grow
Penny Reid (Author), Joe Arden (Narrator), Fiona Fischer (Narrator)

Add Live and Let Grow to your library**
Alice is in love with her best friend. Now all she needs to do is tell him.
Best buds Milo Manganiello and Alice Hooper have been the one constant in each other's lives for over 15 years. The charismatic and compassionate physics professor was there when Alice got married, and he was there 10 years later when she got divorced. Likewise, the candid and kind computer science professor has always been there for Milo. She babysits his apartment and plethora of houseplants when he's traveling, and they share breakfast together every day he's in town. Alice wasn't always in love with Milo, but the feeling has grown, and when Milo returns from his latest globe-trotting adventure, Alice decides it's time to spill the seeds.
Penny Reid is one of the most popular Romance authors. Live and Let Grow is her adorable Friends to Lovers Audible Original that you can borrow for free through Audible Plus.
Mama's Boy
Avery Flynn (Author), Avery Reid (Narrator), Tim Paige (Narrator)

Add Mama's Boy to your library**
Must hate dogs
Do you hate dogs? Only want to talk about yourself? Is having a sense of humor something you've never been accused of? Think eating for pleasure is a complete waste of time? Agree that tipping is for suckers? Then you're the date for me.
Dixon Beckett is the kind of guy who loves his mama, treats women right, and never ever wants to fall in love again. That's why he'll do anything to win a bet to be the last single man standing by Christmas.
He's got a plan, too. Create the most no-good, horrible, very bad dating profile in existence. Only someone actually responds to his ad….
You Loved Me Once
Corinne Michaels (Author), Julia Whelan (Narrator)

Add You Loved Me Once to your library**
From New York Times best-selling author Corinne Michaels comes a heartbreakingly beautiful stand-alone story about letting love in.
I'm losing myself trying to save everyone else….
As a doctor, I walk a dangerously delicate balance of being compassionate but not overly invested. The same is true in my personal life – love is a luxury I can't afford.
It isn't until Dr. Westin Grant breaks down all my walls and offers me a future, I find myself wondering if I'm brave enough to risk my heart. 
Still Hung Up on You
Liz Maverick (Author), Andrew Eiden (Narrator), Luci Christian Bell (Narrator)

Add Still Hung Up on You to your library**
A hilarious, heart-tugging rom com about two people finding each other again one phone call at a time.
Hannah Gold never thought she'd speak to Ethan Reisner ever again. Getting dumped in high school will do that to you. But when she needs to find a beloved sweater in time for her parents' 50th anniversary, she begins her search where she last saw it: Ethan's childhood home.
Kulti
Mariana Zapata (Author), Callie Dalton (Narrator)

Add Kulti to your library**
"Trust me, I've wanted to punch you in the face a time or five."
When the man you worshipped as a kid becomes your coach, it's supposed to be the greatest thing in the world. Keywords: supposed to.
It didn't take a week for twenty-seven-year-old Sal Casillas to wonder what she'd seen in the international soccer icon—why she'd ever had his posters on her wall, or ever envisioned marrying him and having super-playing soccer babies.
Mariana Zapata writes absolutely heart-wrenching Slow Burn Romance books and several of her fantastic novels are currently included in Audible Plus. Don't miss out on these!
A Touch of Darkness (Hades x Persephone Saga Book 1)
Scarlett St. Clair (Author), Meg Sylvan (Narrator)

Add A Touch of Darkness to your library**
From bestselling author Scarlett St. Clair comes a dark and enthralling reimagining of the Hades and Persephone Greek myth.
"Let me worship you," he said.
She remembered the words she had whispered to him in the back of the limo after La Rose. "You will worship me, and I won't even have to order you." His request felt sinful and devious, and she reveled in it.
If you're looking for more Audible Plus Romance books and don't want to miss any new additions to this unlimited audiobook subscription, check out the following lists:
Popular Audiobooks in Audible Plus released last Spring
Best Audible Plus Books released last Summer
Best Free Audible Books released last Fall
New Audiobooks in Audible Plus released last Winter
Happy listening!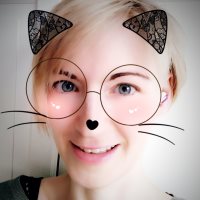 Eline Blackman (pronouns: she/they) fell in love with books as a child – with being read to and reading herself. 10 years ago, she bought her first Audible book. It was love at first listen! An average of 250 audiobooks per year has become the new normal and you will rarely see Eline without a wireless earbud. Romance and Fantasy are the go-to genres for this audiobook fan.
All About Audible, Romance Books
/