I love book quotes! But sadly, quotes and audiobooks (and bad memory) don't mix well. That's why I like to capture the best book quotes in graphics.
For me, a good book quote can evoke emotions with only a few words. They give back the essence of the entire story! What the author wanted to tell us. And sometimes they're just funny!
I particularly love quotes (and books) about reading!
Related article: Romance novels for and about Book lovers
**The marked links and book covers on this page are affiliate links. If you use them to purchase something, I earn a fee at no additional cost for you. Disclosure**
My Favorite Book Quotes about Books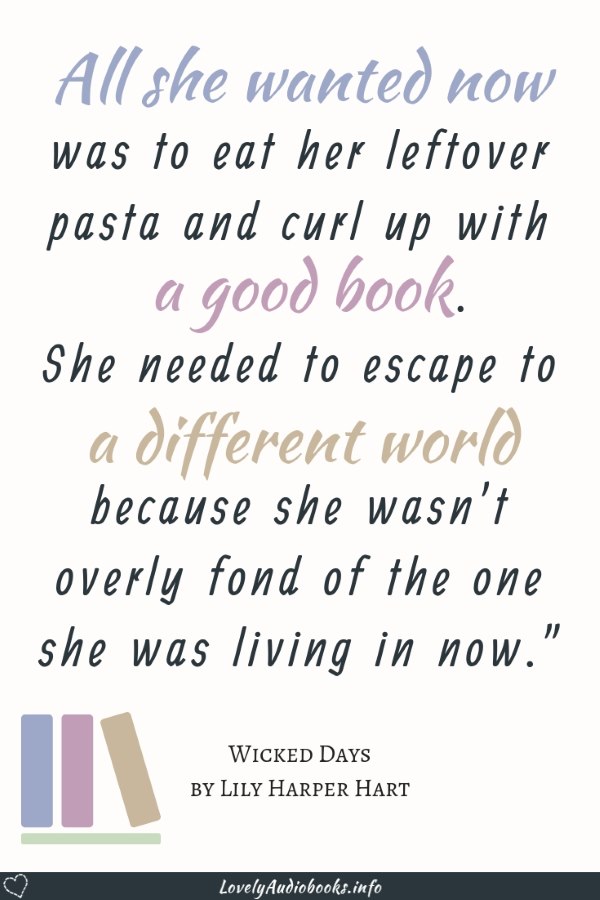 "All she wanted now was to eat her leftover pasta and curl up with a good book. She needed to escape to a different world because she wasn't overly fond of the one she was living in now." Wicked Days by Lily Harper Hart
"'You want a happy ending? Read a Romance novel, son.' – 'Maybe I will! Life is shittastic enough without reading books with depressing endings.'" Captain by Lauren Rowe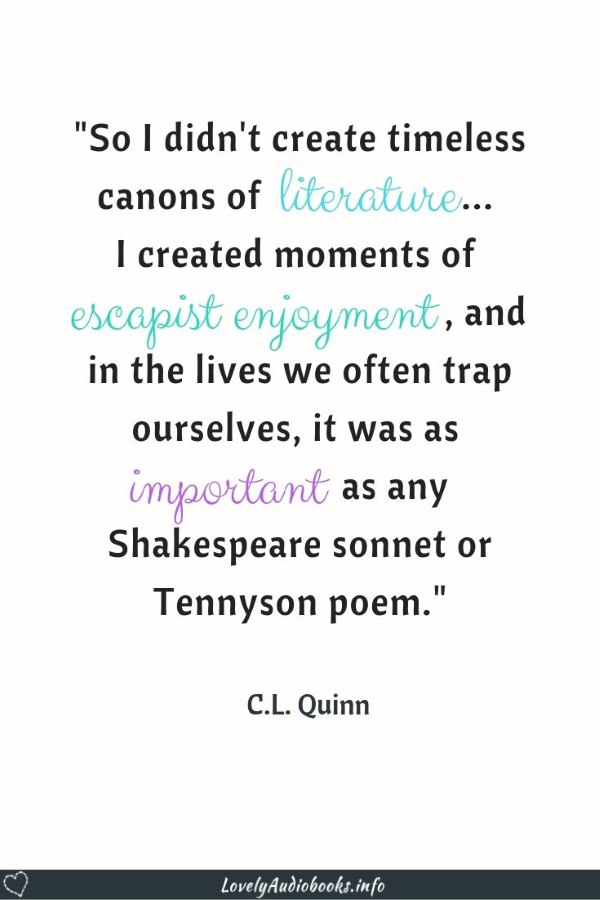 "So I didn't create timeless canons of literature… I created moments of escapist enjoyment, and in the lives we often trap ourselves, it was as important as any Shakespear sonnet or Tennyson poem." C.L. Quinn
Book Bloggers' Favorite Book Quotes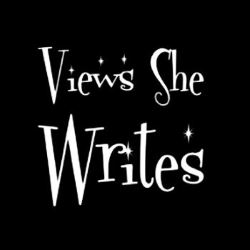 The Palace of Illusions by Chitra Divakaruni Banerjee:
"Aren't we all pawns in the hands of time, the greatest player of them all?"
Frank Zappa:
"So many books, so little time"
Unseen by Jana Deleon:
"I am pretty sure the perfect man has already been built. She's called 'woman'"
Unseen by Jana Deleon:
"It's what we do after all that's been done to us that matters."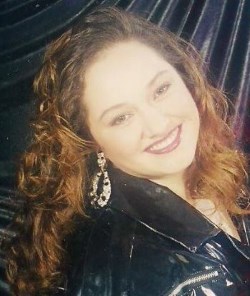 Jane Eyre by Charlotte Bronte:
"Do you think, because I am poor, obscure, plain, and little, I am soulless and heartless? You think wrong!–I have as much soul as you,–and full as much heart! And if God had gifted me with some beauty and much wealth, I should have made it as hard for you to leave me, as it is now for me to leave you. I am not talking to you now through the medium of custom, conventionalities, nor even of mortal flesh;–it is my spirit that addresses your spirit; just as if both had passed through the grave, and we stood at God's feet, equal,–as we are!"
Pride and Prejudice by Jane Austen:
"I am only resolved to act in that manner, which will, in my own opinion, constitute my happiness, without reference to you, or to any person so wholly unconnected with me."
The Collector by Nora Roberts:
"Power and privilege will always be attacked by smaller men who claim they have a cause. But the cause is always avarice. Whatever lofty excuse men use for war or revolution, it's always because they want the power another holds."
Magician's Gambit by David Eddings:
"What was that?" Belgarath asked, coming back around the corner.
"Brill," Silk replied blandly, pulling his Murgo robe back on.
"Again?" Belgarath demanded with exasperation. "What was he doing this time?"
"Trying to fly, last time I saw him." Silk smirked. The old man looked puzzled. "He wasn't doing it very well," Silk added.
Belgarath shrugged. "Maybe it'll come to him in time."
"He doesn't really have all that much time." Silk glanced out over the edge. From far below – terribly far below – there came a faint, muffled crash; then, after several seconds, another. "Does bouncing count?" Silk asked.
Belgarath made a wry face. "Not really."
"Then I'd say he didn't learn in time." Silk said blithely."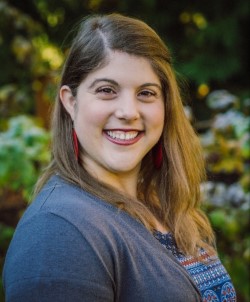 Oh man, there are SO many book quotes! A few of my favorites:
Red Sister by Mark Lawrence:
"A book is as dangerous as any journey you might take. The person who closes the back cover may not be the same one that opened the front one. Treat books with respect."
Red Sister by Mark Lawrence:
"Knowledge is a rug of a certain size, and the world is larger. It's not what remains uncovered at the edges that should worry you, rather what is swept beneath."
Fahrenheit 451 by Ray Bradbury:
"Do you know why books such as this are so important? Because they have quality. And what does the word quality mean? To me it means texture. This book has pores. It has features. This book can go under the microscope. You'd find life under the glass, streaming past in infinite profusion. The more pores, the more truthfully recorded details of life per square inch you can get on a sheet of paper, the more 'literary' you are. That's my definition anyway. Telling detail. Fresh detail. The good writers touch life often. The mediocre ones run a quick hand over her. The bad ones rape her and leave her for the flies. So now you see why books are hated and feared? They show the pores in the face of life."
The Princess Bride by William Goldman:
"It's one of my biggest memories of my father reading. I had pneumonia, remember, but I was a little better now, and madly caught up in the book, and one thing you know when you're ten is that, no matter what, there's gonna be a happy ending. They can sweat all they want to scare you, the authors, but back of it all you know, you just have no doubt, that in the long run justice is going to win out."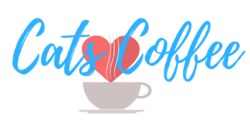 You Suck by Christopher Moore:
"She knew it should bother her more, being evil and all, but after she put on a little mascara and some lipstick and poured herself another cup of blood-laced coffee, she found that she was okay with it."
Summer Knight by Jim Butcher:
"You backbiting, poisonous, treacherous, deceitful, wicked, clever girl. If this works I'll buy you a pony."
How to Break An Undead Heart by Hailey Edwards:
"Maybe that apparent ease was what made their unions burn so bright from the outside looking in. Maybe that kind of love wasn't simple. Maybe it was a goal you strove toward every single day for the rest of your lives. A peak you never reached, but that was okay as long as you kept climbing."
The Picture of Dorian Gray by Oscar Wilde:
"Nowadays people know the price of everything and the value of nothing."
Me Before You by Jojo Moyes:
"You only get one life. It's actually your duty to live it as fully as possible."
Coraline by Neil Gaiman:
"Fairy tales are more than true: not because they tell us that dragons exist, but because they tell us that dragons can be beaten."
Twenties Girl by Sophie Kinsella:
"No human on God's earth is a nobody."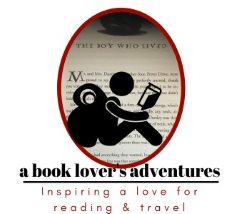 Harry Potter and the Sorcerer's Stone by J.K. Rowling:
"It does not do to dwell on dreams and forget to live."
Sense and Sensibility by Jane Austen :
"If a book is well written, I always find it too short."
This great collection of book quotes comes from the awesome people in the Bookish Blog Hop. You can join our Facebook group and come along on future hops!
Blogging